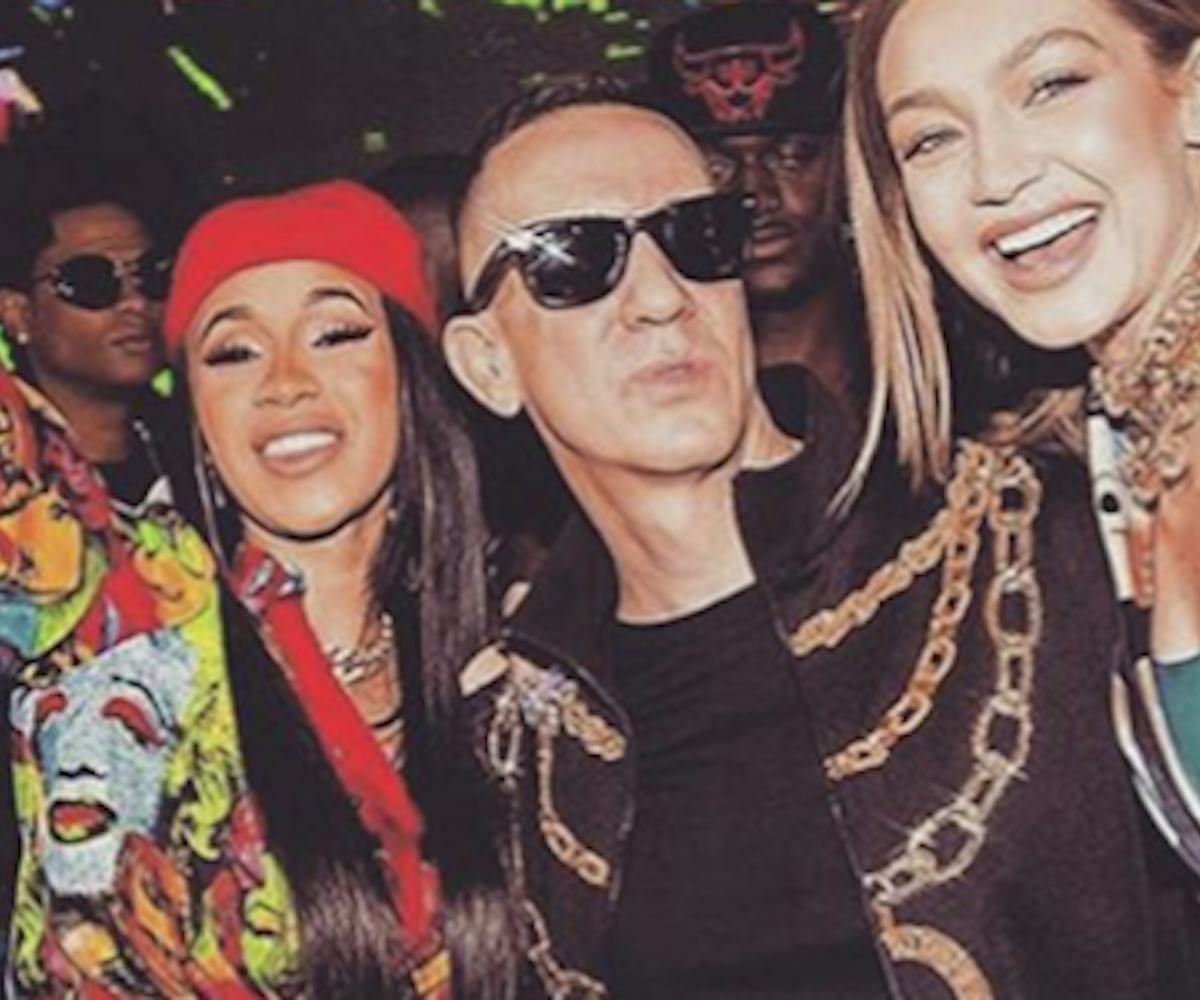 Photo via @moschino Instagram
A Moschino And H&M Collaboration Is In The Works
Designer Jeremy Scott broke the news at Coachella
A lot of exciting things happened this weekend at Coachella. Beyoncé changed our lives forever with her iconic performance (that included a Destiny's Child reunion), Rihanna blew our minds with a pair of crotch-grazing thigh-high UGG boots, and the king of interviews Nardwuar showered Cardi B with the most perfect gifts.
But something you may have missed amongst the celebrity buzz was Jeremy Scott's announcement that Moschino will be the next high-fashion label to join forces with H&M.
The designer took to Instagram live (with Gigi Hadid at his side) to announce the news, adding that the collab will include womenswear, menswear, accessories, and more. "My life's work has been to connect with people through fashion, and with this collaboration, I'll be able to reach more of my fans than I've ever had the ability to do," Scott said during the live stream. He later added, "There will be fun and color and cartoons. A little like a greatest hits collection, but I promise it will still be new, still feel fresh."
While we don't have any further details yet—other than that the collab will launch November 8—you can peep Scott, alongside style-setters Cardi B and Hadid, wearing some of the pieces from the line at Coachella, on Moschino's Instagram page. From the looks of it, we have some iconic prints and a ton of chain details coming our way.