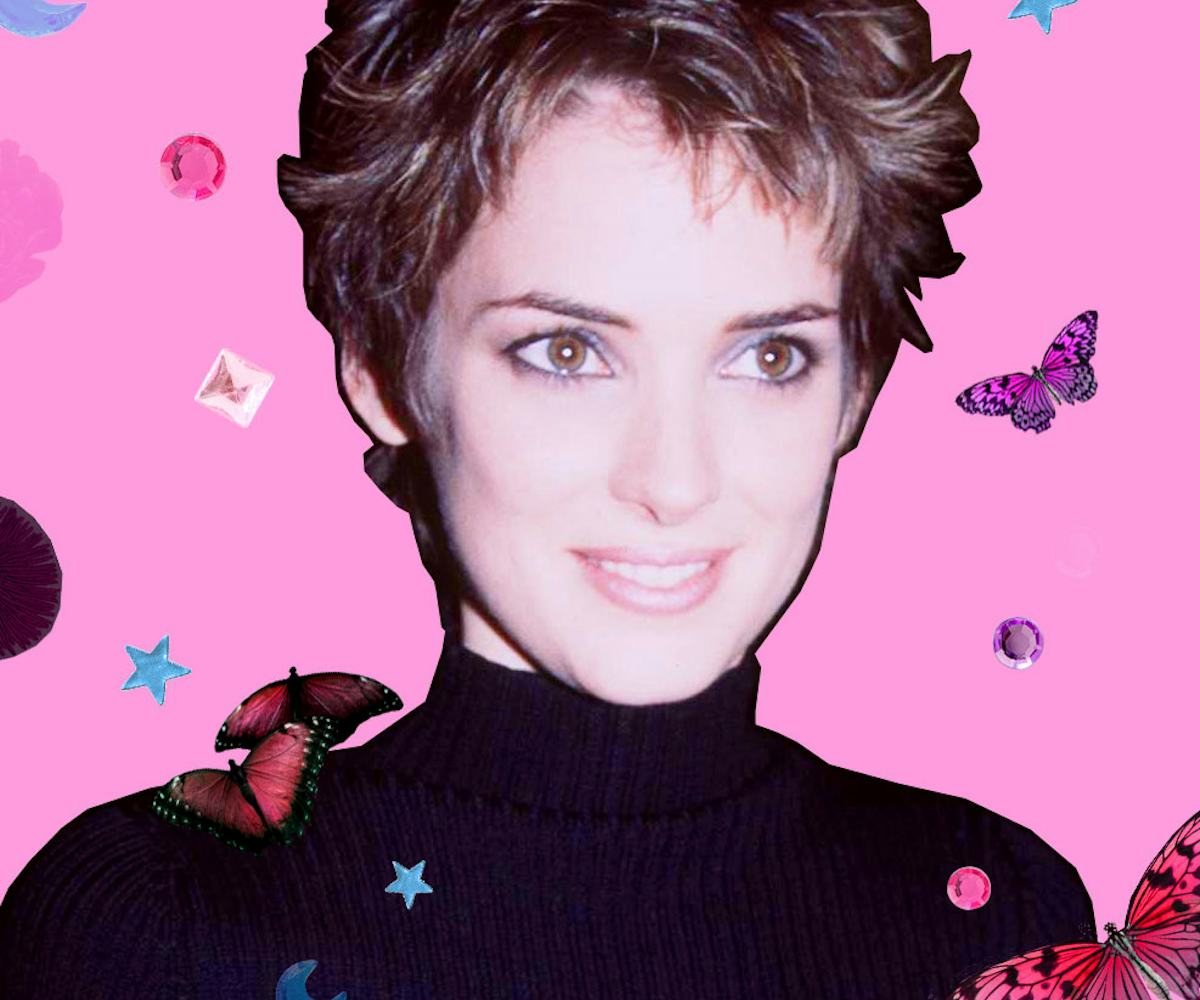 Photo by Brenda Chase/Getty Images.
The Most Iconic Pixie Cuts of The '90s
inspiration to chop it all off
There's something very freeing and empowering about chopping off all of your hair. We may do it when something significant happens in our lives, whether it's a bad breakup or we just landed our dream job. Sometimes we do it to cool us down during the warmer seasons. And sometimes, we simply take to the scissors just because we feel like it.
The pixie cut has, without a doubt, made a comeback in recent years, with some of our favorite celebrities rocking the androgynous, cropped tresses. However, before Ruby Rose and Miley were seen sporting the 'do, the badass babes of the '90s nailed the trend spot on, inspiring us all for the next two decades (and counting) to come.
From grungy to polished, tousled to sleek, we rounded up the 15 most iconic pixie cuts of the '90s that make us want to get rid of it all. Click through the gallery below for some serious hair inspo to bring to your next hair appointment. 
Angelina Jolie looked like a total badass in Hackers back in 1995.
Chloë Sevigny rocked a crop for her controversial role in Kids in 1995.
Demi Moore had a choppy bowl cut in the early '90s tearjerker Ghost.
We're madly in love with Drew Barrymore's pixie cut from 1995's Mad Love. 
Gwyneth Paltrow chopped it off for half of her role in Sliding Doors in 1998.
Halle Berry sported a short crop in Race the Sun back in 1996. She rocked this pixie cut for basically the entire decade, and then some, and we're not mad about it.
Janine Turner had the perfect pixie when she played Maggie O'Connor on the '90s television show Northern Exposure.
Josie Bisset made a bowl cut look good when she played Jane Mancini on Melrose Place. 
We have serious hair envy over Kelly Rowland in the "Say My Name" music video. Check out that blue tint.
Linda Evangelista, can you be any more perfect? The iconic supermodel chopped it all off in the late '90s.
Madonna's style (and hair) is ever-changing, but one of our favorite looks has to be this jet black chop from her music video for "Rain" in 1992.
I chopped all my hair off in the third grade after I saw Natalie Imbruglia rock this look in the music video for "Torn," no lie.
Sharon Stone has had many hairstyles over the years, but we're huge fans of this bleach blonde choppiness from 1999.
T-Boz pulled off a pixie cut and a side part in the music video for "Baby Baby Baby" back in 1992.
Winona Ryder forever, need we say more?