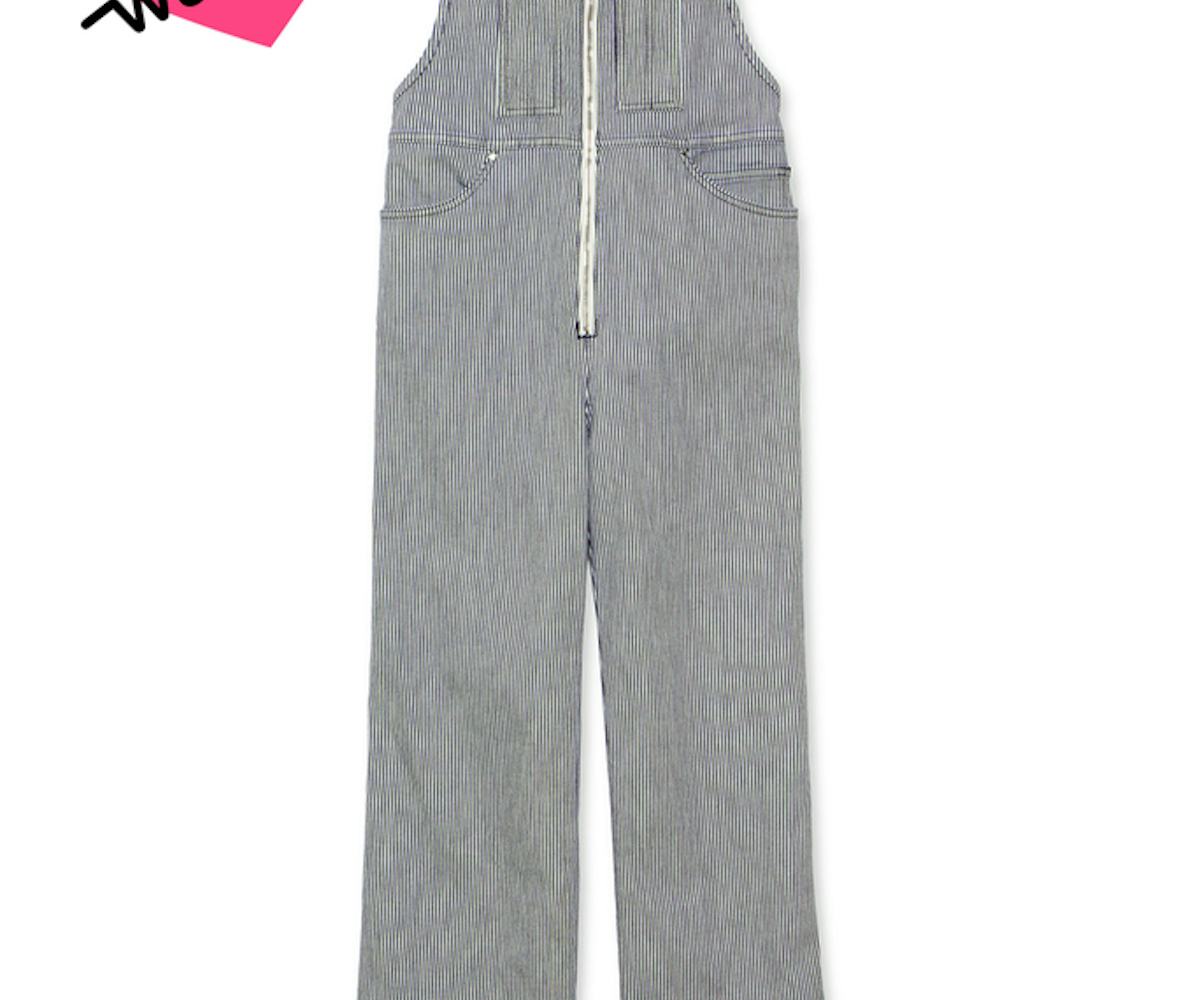 Photo courtesy of Alexa Chung
Most Wanted: AlexaChung Zip Front Dungarees
The overalls you've been dreaming of
When Alexa Chung launched her own label last year, we were super pumped. With her British roots and her amazing taste, this brand was a natural extension of Chung's own personal style.
If we could choose one thing from her current arsenal to hang in our closets, these dungarees would be at the top of the list. We've seen Chung be girly and we've seen her embody that rock 'n' roll vibe, but one thing that is consistent is her love of great tailoring.
This take on a timeless silhouette lends an air of sophistication to the classic work-wear design. 
The pinstripe cotton fabric also alludes to the original wearers of this design (shout out to all of the railroad workers out there!) while modern detailing like an exposed zipper and more high-waisted pants make this the perfect piece to wear to brunch.
Whether you wear it with a cropped white T-shirt or a thin sweater when it gets colder, these dungarees will live in your closet for a long time. All aboard! 
AlexaChung Zip Front Dungarees, $445, available at AlexaChung.