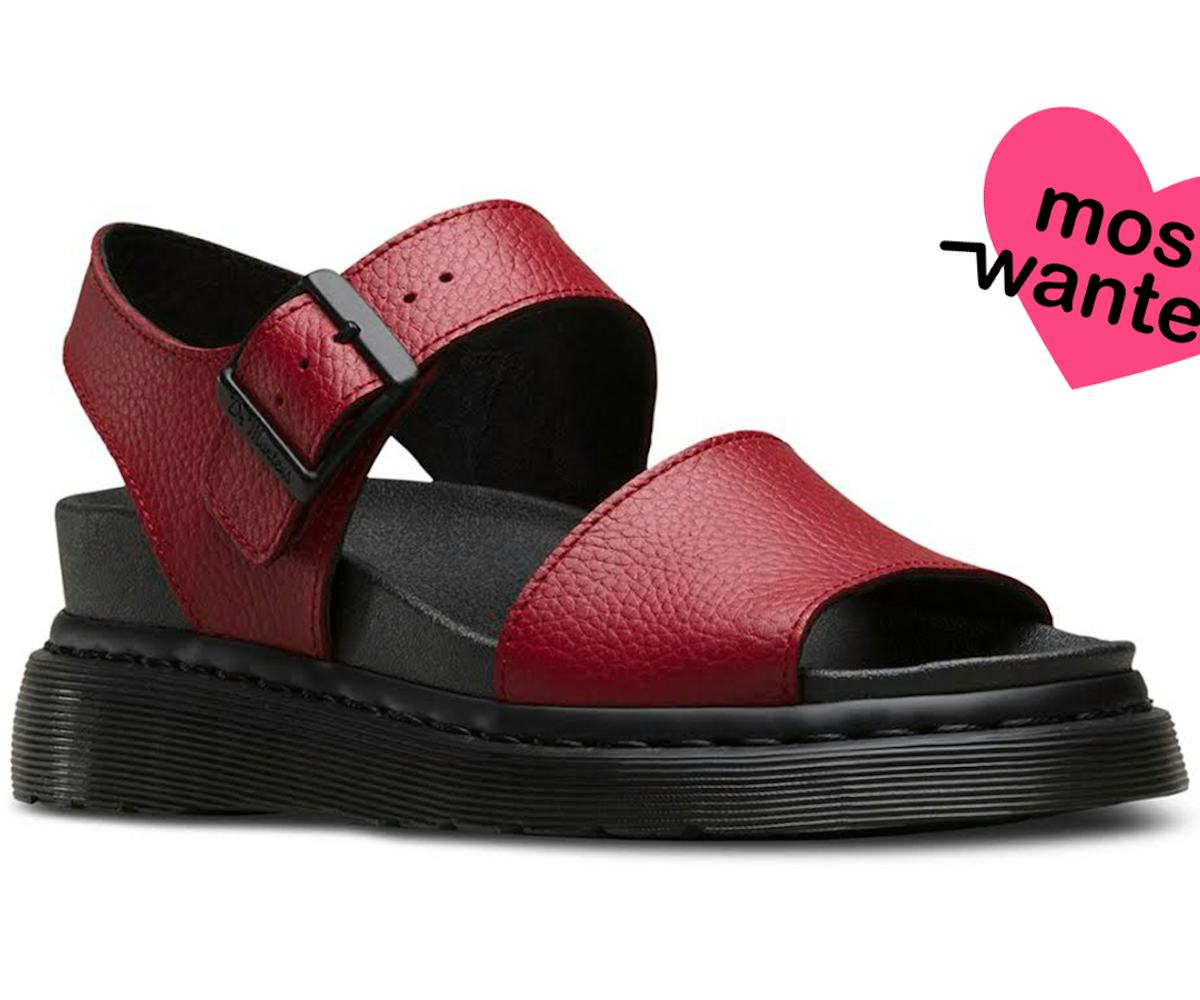 Most Wanted: Dr. Martens Romi Sandals
Up your summer shoe game now
Dr. Martens may be known for their boots—and far be it from us to tell you to store away your 1460s for the summer—but as luck would have it the iconic shoe company has crafted the perfect shoes for the season.
The brand is known for its commitment to durability and a high level of comfort. All of the core design elements that you know and love from the boots carry over to these Romi sandals. 
Available in dark red, soft pink, and black, the unisex sandals are inspired by the '90s and inspire a rebellious spirit. 
They also have an ergonomic footbed, classic grooved sides, a single buckle to strap your feet in, and to top it all off, the shoes have a bit of added height so you can literally step up your game.
Dr. Martens Romi Sandals, $95, available at Dr. Martens.