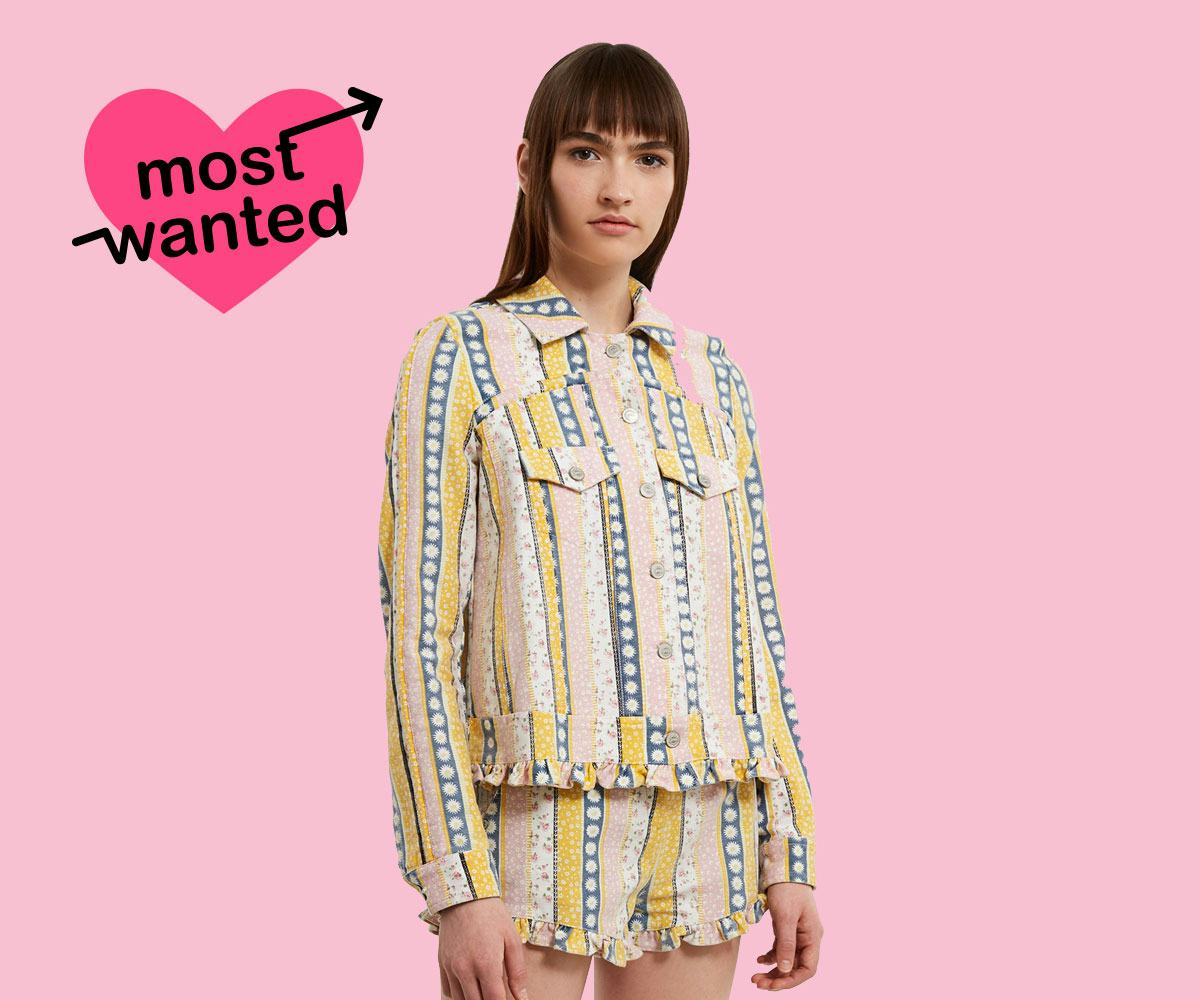 Most Wanted: Esprit By Opening Ceremony Denim Jacket
We always love when two companies collaborate to create some magical pieces. Esprit meshes its sunny California roots with Opening Ceremony's New York state of mind to create styles that are as fun, cute, and carefree as the girls who wear them.
Last fall, the focus of the collaboration was to update unisex basics with the Esprit logo. This spring, the pair is bringing the same spirit to the rest of your wardrobe.
The jacket is made in a fun print of olive green, buttercup yellow, and light pink, giving a fresh update to a classic denim jacket. Other details, like the ruffled hem and seams where the print doesn't exactly line up, give the jacket personality. 
If you love the jacket, you're in luck—there is also a matching pair of shorts so you can feel like a printed princess from head to, well, upper thigh. Complete the look with a pair of tinted sunnies and comfy heels and you're good to go all season long. 
ESPRIT by Opening Ceremony Denim Jacket, $250, available at Opening Ceremony.