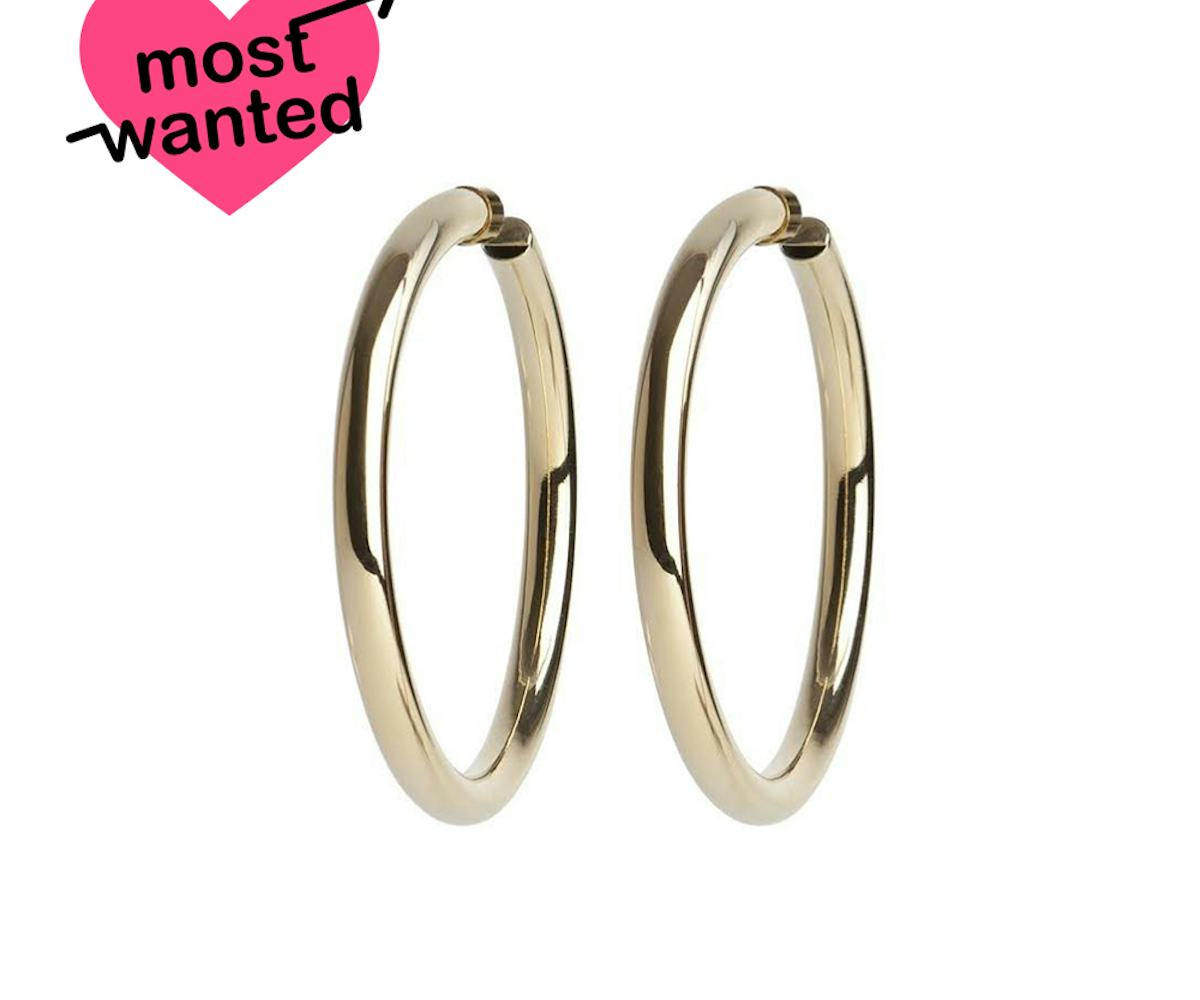 Most Wanted: Jennifer Fisher Samira Hoops
A classic accessory that you'll always love
When we think about gold hoop earrings, we can't help but recall that famous scene in Mean Girls where Gretchen laments her inability to wear hoops because of Regina in the girls bathroom.
Lucky for you, there are no mean girls around now to tell you that hoop earrings are her thing, and our current obsession is going to ignite your love for hoops. Since 2005, jewelry designer Jennifer Fisher has been creating lust-worthy accessories, and her designs always impress the fashion community. 
Last year she received an Influencer of the Year Award from the Accessories Council ACE Awards—an influence which no doubt stems from her designs, and includes all of the people in her network, including stylist and fashion director of ELLE magazine, Samira Nasr. 
Nasr was the inspiration for the Samira earrings, the brand's bestseller this season. The hoops are available in yellow gold-plated brass and silver-plated brass and have a 2.5 inch diameter. Wear them with jeans and a T-shirt for a more laid-back feel, or with a cocktail dress for the perfect subtle statement. The proportions and the materials are timeless, so you know that they'll never go out of style. 
Jennifer Fisher Samira Hoops, $550, available at Jennifer Fisher Jewelry.