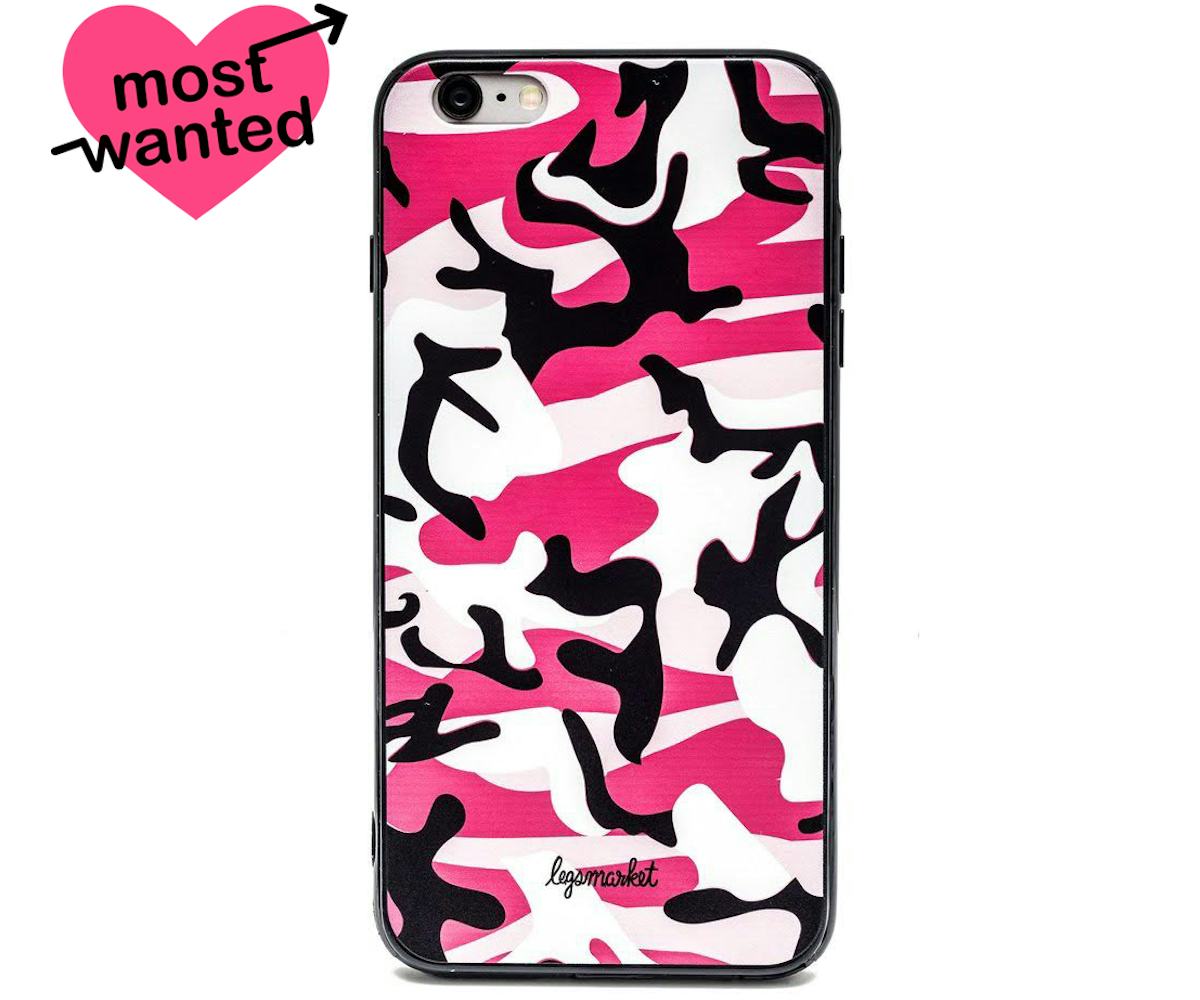 Most Wanted: Legsmarket iPhone Case
You need more pink camo in your life
This past season at fashion week, designers like Prabal Gurung and Jeremy Scott incorporated camouflage into their collections, so it's no surprise that the print has appeared on accessories as well. Even your phone can be decked out in one of the season's biggest trends!
These cute Legsmarket cases are made by graphic designer (and NYLON alum!) Kelly Shami, whose illustrations transform these cases from simply functional to fabulous. 
And it doesn't stop at pink camo (although it's our favorite and it sort of makes us feel like the 2017 version of Kim Possible)—other options include fiery flames, bottles of bubbly, and luscious lips. At a $28 price point, we wouldn't blame you if bought more than one. 
Aside from actually protecting your iPhone 6, 6+, 7, or 7+, the cases let you show off your personality, and we can guarantee they'll up your mirror selfie game. Ready, set, snap! 
Legsmarket iPhone Case, $28, available at Legsmarket.