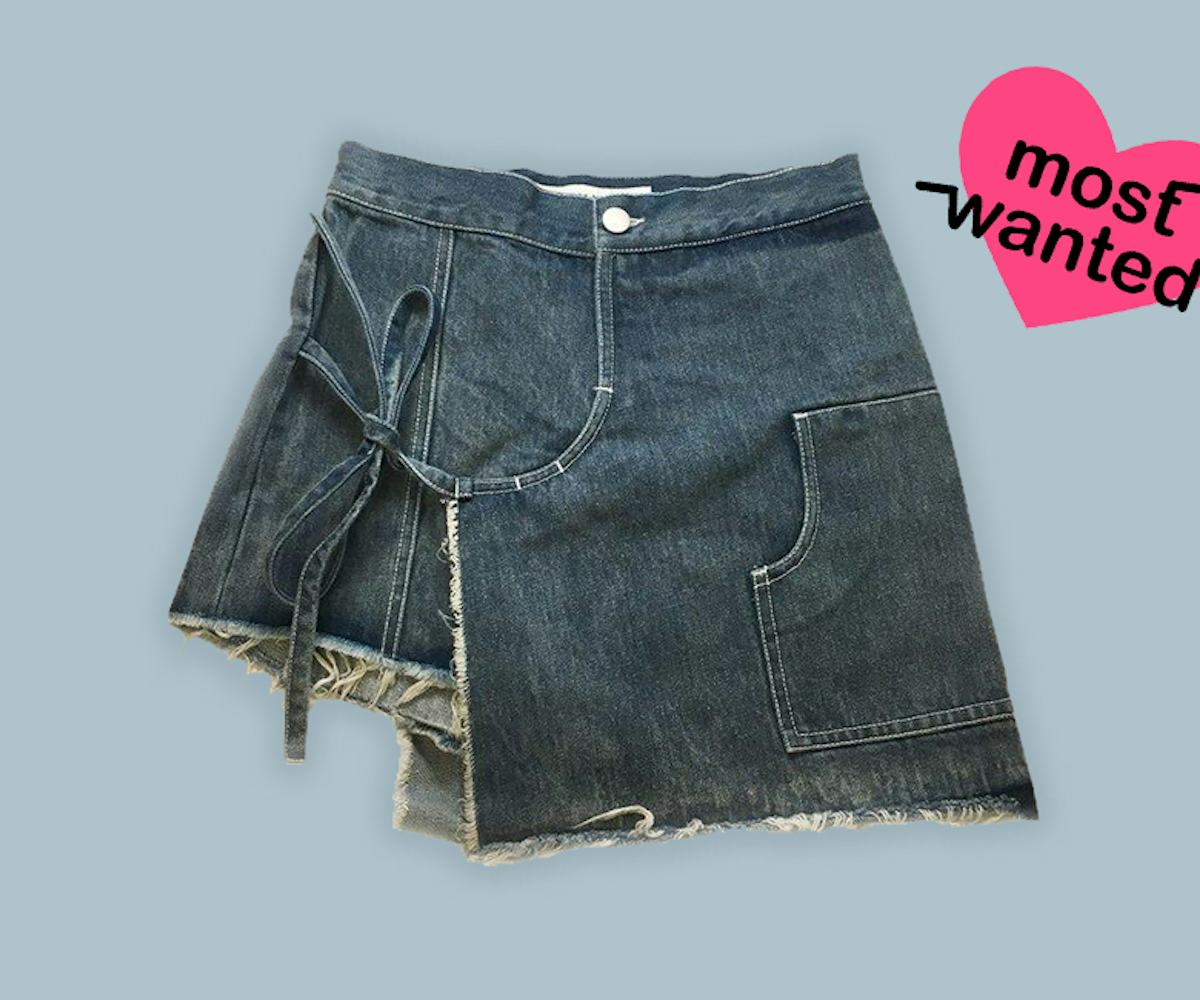 Most Wanted: Sandy Liang Cotton Storey Skirt
Denim-lovers everywhere will obsess
The beauty of denim is in its ease. The fabric truly gets better with age, and the wear and tear that a pair of jeans or a well-loved jacket acquires over the years only adds to its charm.
Comfortable denim is easy to come by, but when we find an item that looks as cute as it feels, we can't help but obsess.
This denim skort by Sandy Liang is #denimgoals. The silhouette is different than that the iconic denim mini skirt, since the side that wraps around is longer than the side where you can see the shorts. 
Details like the shape of the pockets keep it modern, while the frayed edges allude to that worn-in feeling we all love in our denim. 
You know a piece is worthwhile when it's truly versatile—this skort would look equally adorable paired with a silky blouse as it would your favorite band T-shirt. 
And you can take comfort in knowing that if you buy it now, you can wear it into fall with a cozy sweater, tights, or a leather jacket to keep loving this piece year-round. 
Sandy Liang Cotton Storey Skirt, $345, available at Assembly New York.