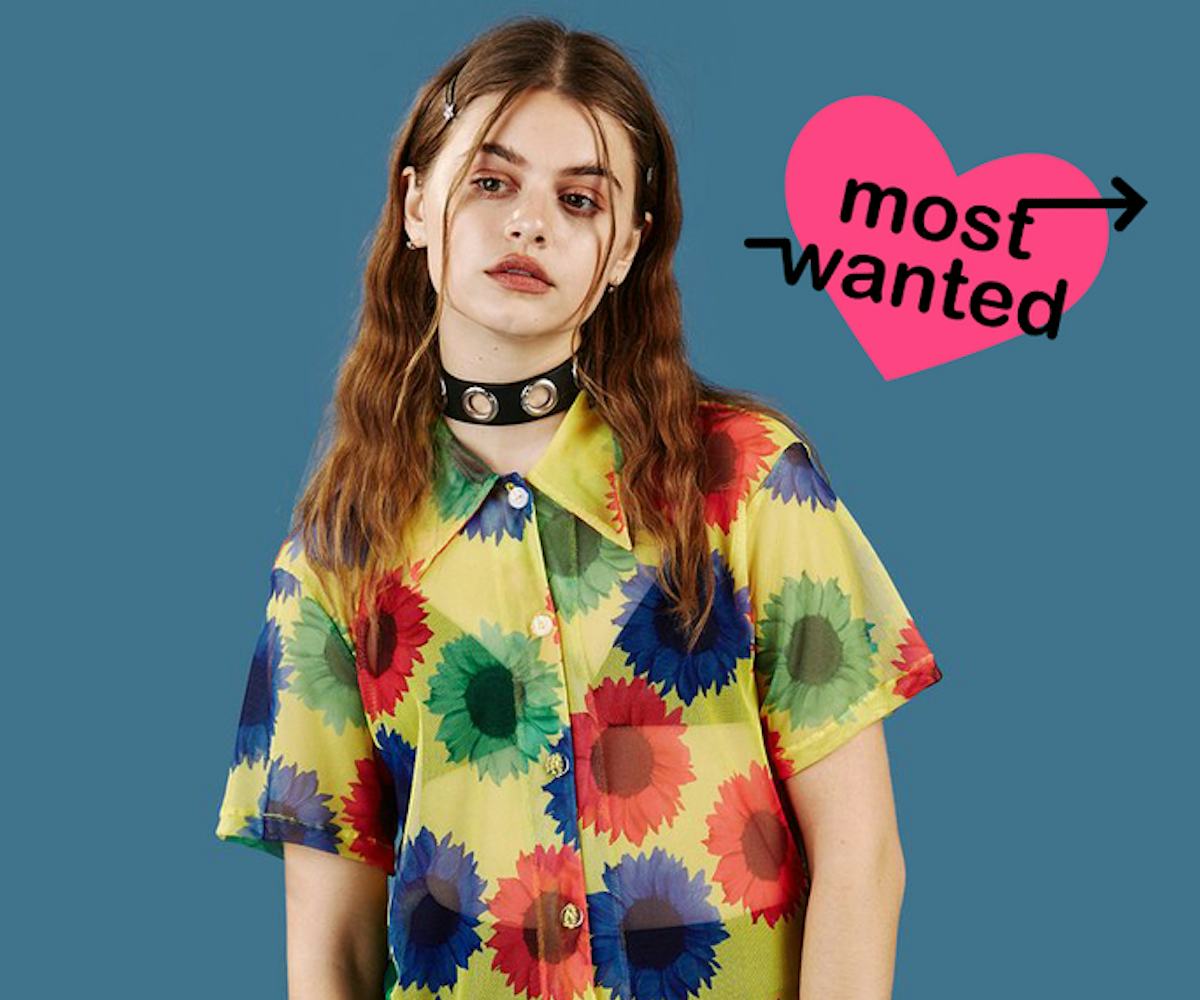 Most Wanted: UNIF Ace Button Up
For any girl who isn't scared of color
Our desire for brightly-colored clothing won't go away just because summer is wrapping up. In fact, there's even more reason to bring color into our fall wardrobes. Not sure where to start?
We have an idea: this semi-sheer button up top from UNIF, to be exact. The top is a buttercup yellow and has red, blue, and green sunflowers printed on it, a refreshing twist on the flower's typical coloring. 
The slightly oversized silhouette of this makes it perfect to pair with palazzo pants for a '70s feel or a denim mini skirt for a more modern style. 
It also has a quirky throwback feel which we will never not love, and makes us want to transport into an episode of Clarissa Explains It All. 
Whether you style it tied in the front, tucked in, or as is, this top will find a home in your wardrobe.
UNIF Ace Button Up, $78, available at UNIF