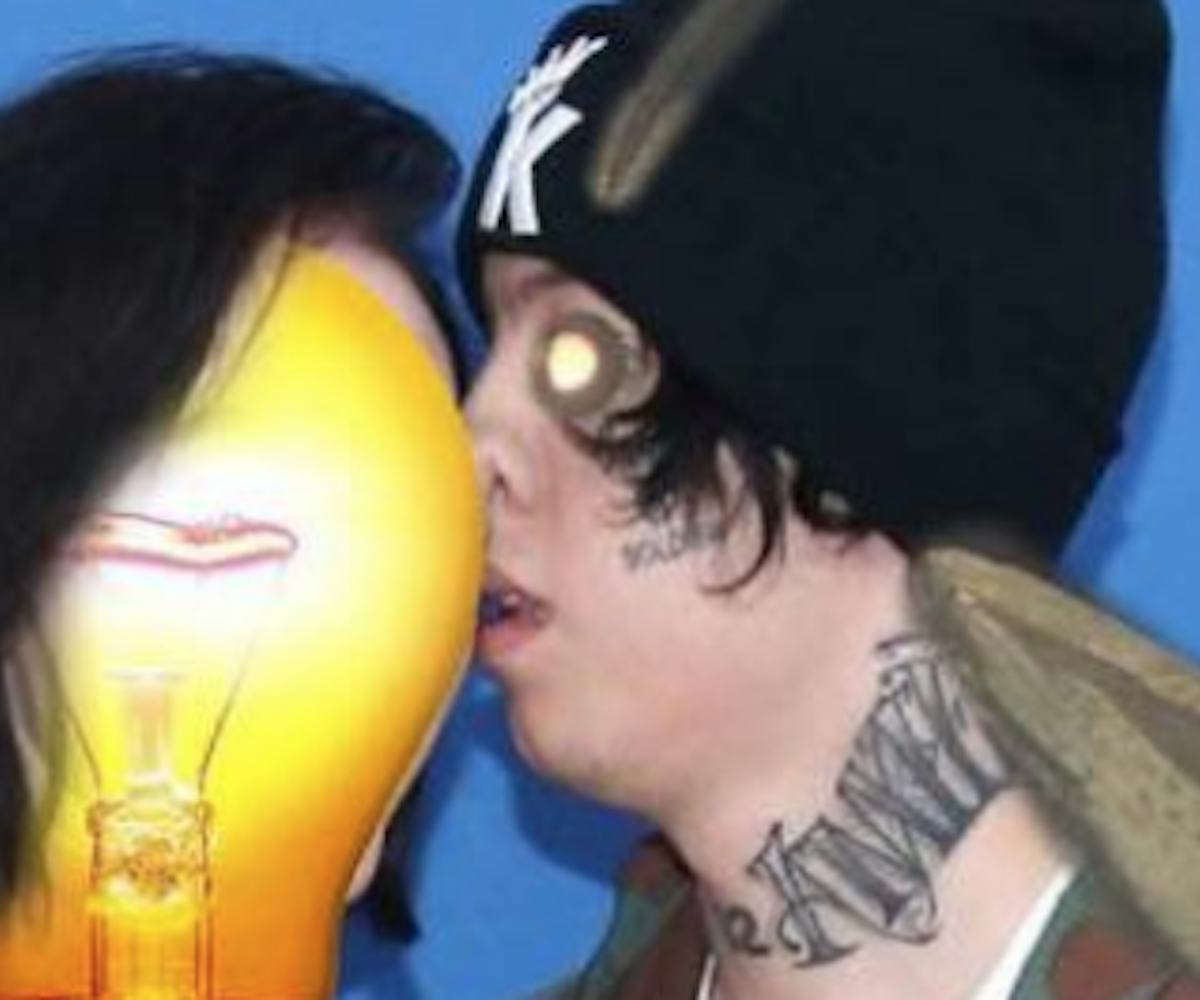 Photo Via @knnypls Twitter.
What's Up With All The Moth Memes?
In case you need a welcome distraction from the absolute garbage fire that is this week, the internet's dedicated meme-makers are here to provide. Their latest obsession? Memes centered on how much moths love lamps.
According to the experts over at KnowYourMeme, moth memes saw a large surge in popularity earlier this summer after a Redditor named No_Reason27 posted a close-up photo of a large moth—its large eyes aglow—creeping outside their window. What ensued were jokes about the enraptured moth's love of lamps. However, per the site, the meme really took off in late September after another Redditor, lbcacm, posted another video of a moth trapped in his house. The result? Memes upon memes. It even got to the point where entire subreddits were dedicated to moths. 
But Reddit's not the only platform to be bitten by the moth bug (sorry). Vice reports that the meme also began to spread on Twitter back in August after user @jonwadec claimed he made the "the og moth meme," which captioned No_Reason27's image with, "Y'all got any fuckin lamps?" Now, we're in the stage where shit's getting really weird, but perhaps that's because the beauty of the moth meme lies in its versatility. Plus, seeing as how many meme-makers are currently combining moth pictures with pre-existing memes, like "Distracted Boyfriend" or Lil Xan's VMAs kiss, we have a near-infinite well of material to work with. 
Check out a few of our current favorites, below.