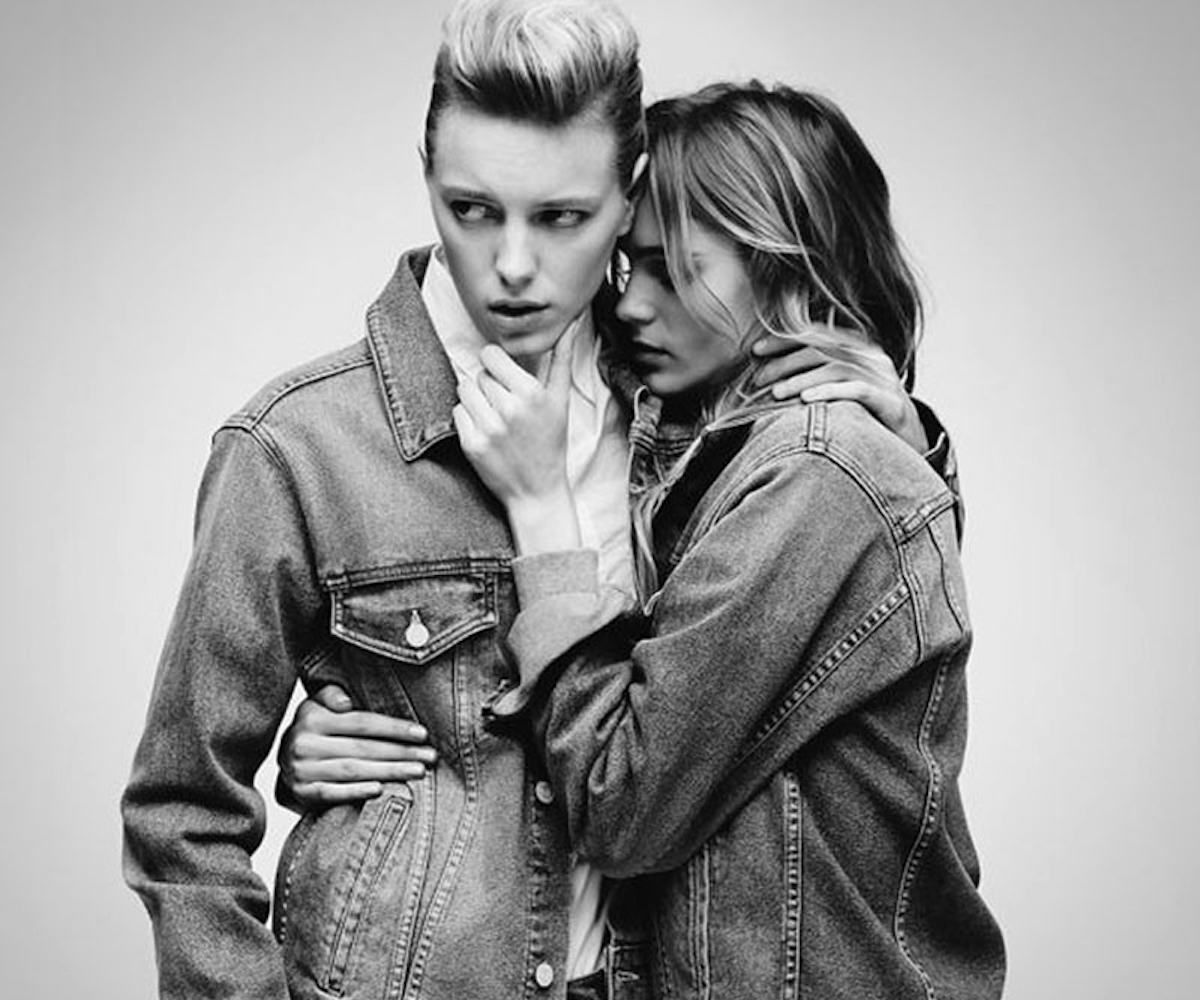 Photo courtesy of Mother
Mother Just Launched A Gender-Neutral Capsule Collection With A Positive Message
In a time where our feeds are constantly filled with unsettling news of violence and terror, Mother has an important message to all: love each other. The L.A.-based label, known for their denim-focused line of clean wardrobe staples with a West Coast feel, just launched a gender-neutral capsule collection. Appropriately named Love Your Other, it's all about celebrating the freedom to be who you are.
The ten-piece line is comprised of non-gender conforming separates, such as loose graphic T-shirts, with sayings such as "Love Your Other" and "Not 100 percent," as well as a range of boot-cut jeans, bomber jackets, and an all-encompassing jumpsuit. Ranging from $105 to $359, the collection is meant to serve as the brand's celebration of differences—without any judgment or labels.
The best part about the collection? A portion of proceeds will benefit Self Evident Truths, a project focusing on the photo documentation of thousands of Americans that identify as anything other than 100 percent straight, and its work for LGBTQI visibility. The project's aim is to humanize and fight discrimination toward the diverse LGBTQI community through the simplicity of their faces, showing that they are people of all shapes, sizes, races, and social statuses.
The entire collection is on sale now at MotherDenim.com. Click through the gallery below to check out the campaign.
Love Your Other by Mother
Love Your Other by Mother
Love Your Other by Mother
Love Your Other by Mother