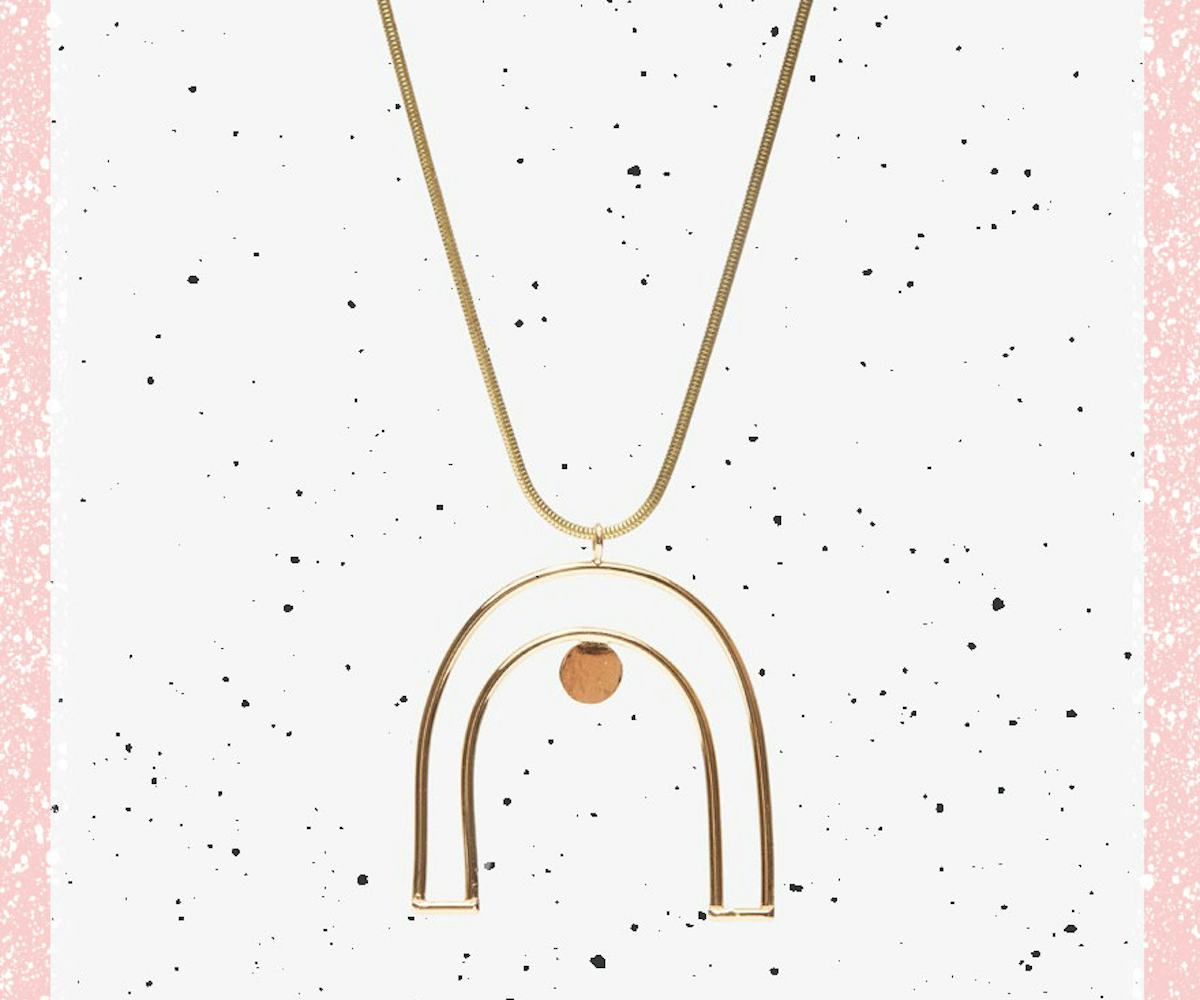 Photo via Need Supply Co.
10 mother's day gifts that don't suck
Mom jewelry is, like, a thing. It's a thing that you use to describe a very particular, stodgy type of bauble—and it isn't exactly a positive. Which is why, this Mother's Day, you should avoid "mom jewelry" and instead get jewelry for your mom. But you might want to steal these necklaces for yourself, because they are super cute, and will make her feel hip...without pushing her too far out of her comfort zone. Moms love comfort zones. #Fact.
Lulu Frost, tuileries necklace, $335.00, available at Lulu Frost
Wanderlust + Co, floral drop amethyst necklace, $59.00, available at Wanderlust + Co
Baublebar, mini pearl beaded tassel lariat, $42.00, available at Baublebar
Luz Oritz, nova malachite pendant, £195.00, available at The Shop
Robert Lee Morris Soho, patina double row pendant frontal necklace, $42.00, available at Lord and Taylor
Catbird Jewelry, dollhouse locket, gold, $168.00, available at Catbird
Kenneth Jay Lane, gold-plated resin necklace, $240.00, available at Net-A-Porter
Monica Vinader, diva gold-plated diamond necklace, $385.00, available at Net-A-Porter
J. Crew, crystal brulee necklace, $68.00, available at J. Crew
Young Frankk, archway necklace, $116.00, available at Need Supply Co.