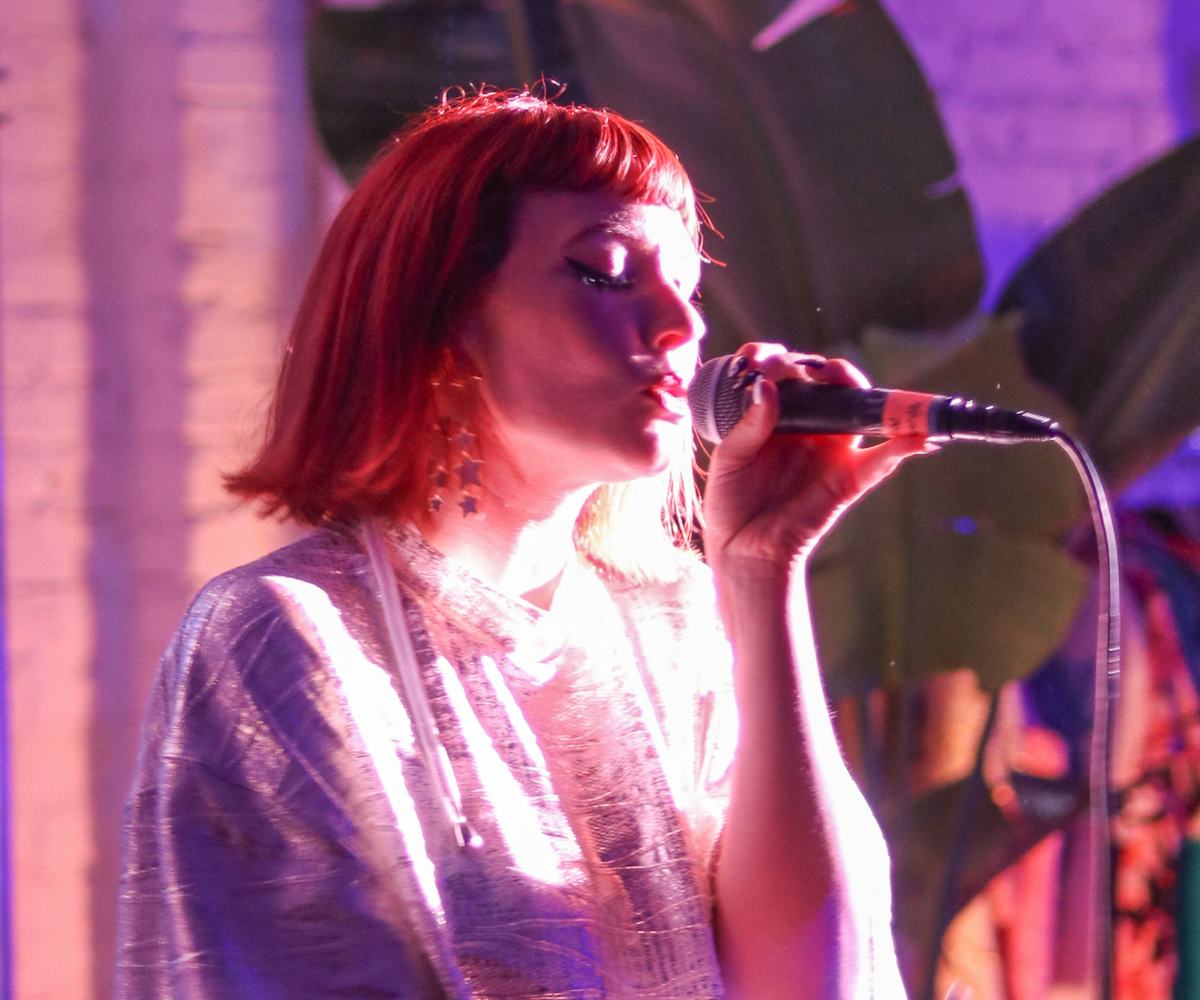 Photo by Alana Majors
Take Us Back To MOTHERSHIP Festival
We'll be here, reminiscing
by NYLON x MOTHERSHIP Festival
This year's MOTHERSHIP Festival was a day-to-night event showcasing a diverse roster of musicians and panels—and every single person involved was woman-identifying. And, as described by the festival's founder Laura Wise, attendees are told that "if you identify partially or wholly as a woman, then you are welcome." Basically, it's a space free of the kind of toxic masculinity that makes existing in our society hard sometimes.
The 2018 iteration of MOTHERSHIP featured panels on everything from the power of Reiki to masturbation, and there were activities like sound baths in case attendees just wanted to relax. And after a day of learning in a safe space, free of judgment, attendees got to let loose to the sounds of tons of women musicians—a rarity at festivals, where lineups mainly consist of men.
We're missing the MOTHERSHIP vibe, but at least it was captured in photos. Swipe through, below, for some of our favorite moments from the festival.
Attendees started off their days with meditation and a sound bath.
Comedian Rhea Butcher and astrologer Chani Nicholas mingled with guests throughout the day.
A couple of MOTHERSHIP's lovely event coordinators posed in front of an art exhibition by Nasty Women LA.
The panel for "Harnessing Your Platform to Promote Change," moderated by Gabriela Herstik, who also writes our "Ask a Witch" series. The panelists, from left to right: trans activist and writer Eli Erlick, author Alexandra Tweten, artist Christen Austin, YouTuber AmbersCloset, Miss USA 2002 Shauntay Hinton, and artist Vonyse Reeder.
A feminist tattoo in the making, courtesy of Wolf and Ink.
Musician TwoLips gave a killer performance.
LP Giobbi DJed for the night.
Another killer performance, this time by Carah Faye of Shiny Toy Guns.
Guests relaxed and mingled between their events.
Reiki healing sessions were readily available.
Melinda Alexander, aka MumuMansion, speaking on how to live authentically.