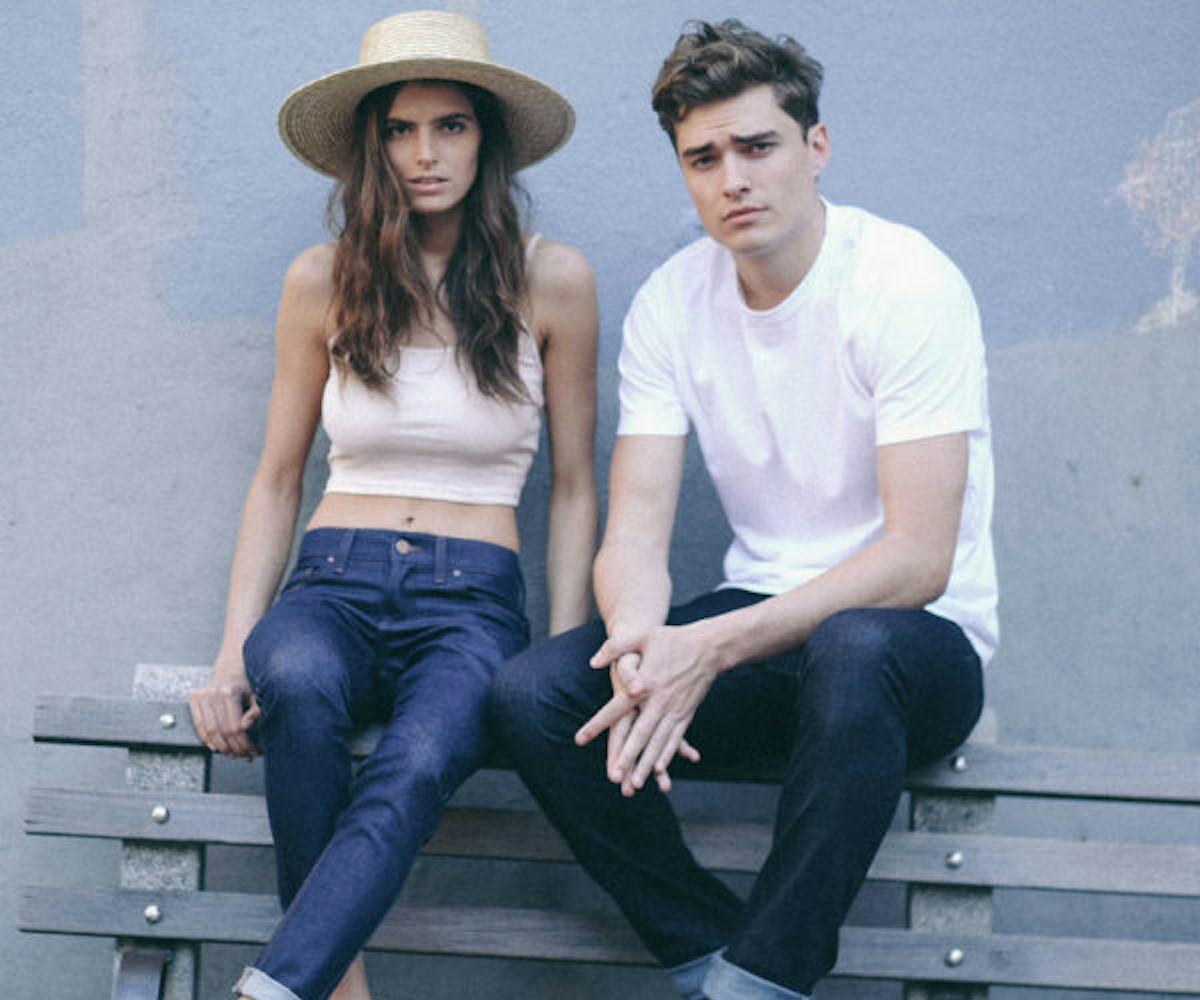 Photo courtesy of Mott & Bow
Get To Know This Under-The-Radar Denim Brand That's About To Blow Up
From our friends at The Zoe Report
Curated by Rachel Zoe and her team of editors and stylists, The Zoe Report is not only your stop for all things fashion and beauty but all-around lifestyle as well. Check out their site for everything from shopping tips to dating advice, to the latest in celebrity news.
We consider ourselves to be jeans devotees—from It Girl styles to flattering fits, we're pros at keeping an astute eye on ever-evolving denim trends. So when an up-and-coming brand makes headway on the scene, you can be sure our interest is piqued, if not for the thrill of discovering something new, but also for getting ahead of mass interest. Enter: Mott & Bow, a line of premium denim that recently entered the women's market with three timeless cuts (the mid-rise skinny, high-rise skinny, and slim boyfriend) in an array of washes and rinses. Reasons we love: Each style is versatile and flattering to a broad host of body types; the craftsmanship is impeccable (these jeans are made from the same high-quality fabrics as your favorite denim brands); and they're insanely affordable, running between $96 to $128 a pair. How'd they do this? By tapping into a forward-thinking, customer-centric experience, Mott & Bow offers a direct-to-consumer sales model to keep costs low, but service high. They even offer at-home try-ons: You can order a second pair of jeans, in another size, to ensure the perfect fit, at no additional cost. With plans to expand into additional categories over the next few seasons, from elevated basics to modern essentials, they say their ethos will remain the same—high-quality pieces at a fair price. Here, shop Mott & Bow's must-have denim for cool-girl style sans over-spending.
Mott & Bow, Slim Boyfriend Ludlow Raw, $96, available at Mott & Bow.
Mott & Bow, High-Rise Skinny Carmine, $96, available at Mott & Bow.
Mott & Bow, Mid-Rise Skinny Jane, $108, available at Mott & Bow.
Mott & Bow, High-Rise Skinny Bond, $108, available at Mott & Bow.