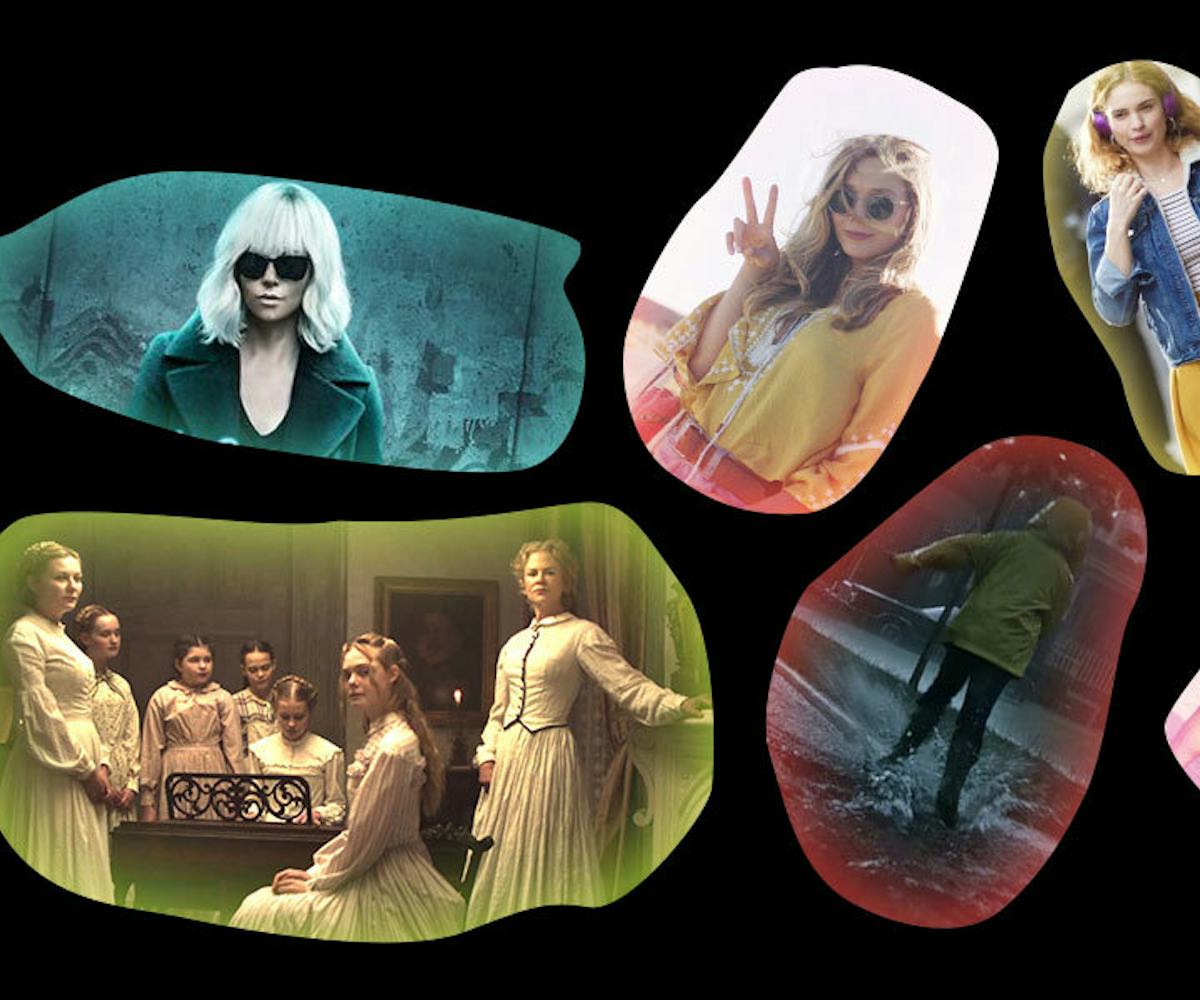 The 6 Easiest Movie Characters To Be This Halloween
Using things you'll actually wear again
Halloween is going to be here before you know it, and if you're anything like me, you probably don't have a clue who or what you're going to be.
Don't worry, as the queen of waiting until the last minute for everything, I present you with a guide to the six easiest 2017 movie characters to recreate this Halloween. These pop culturally relevant character costumes require real clothes that you'll definitely wear again, so you don't have to cringe as you swipe your credit card. Who knew Halloween could be so easy?
Now you don't even have to think of spending a bunch of money on a crappy quality costume you're never going to wear again, as well as nix your "plans" to make your own costume. (Honestly, who has time for that? Not me.)
It's time to go shopping! Check out our picks, below.
Georgie from ItIn a sea of "sexy" Pennywises, be the warm, never underdressed, and inclement-weather prepared Georgie. Besides, you needed a new pair of rain boots anyway.
1. River Island, Mid Blue Amelie Raw Hem Super Skinny Jeans, $80, available at River Island.
2. Stutterheim, Mosebacke Yellow, $295, available at Spring.
3. Hunter, Women's Original Refined Chelsea Gloss Boots, $145, available at Hunter.
4. Iris And Ink, Valerie Jersey T-Shirt, $45, available at The Outnet.
Debora from Baby DriverHonestly, can anyone be cuter than Debora from Baby Driver? I don't think so. That shearling-lined denim jacket will keep you warm until winter's first snowfall, and who doesn't need a pair of purple headphones for their commute?
1. Farrow, Grecia Skirt, $58, available at Need Supply Co.
2. Levi's, Shearling Denim Jacket, $128, available at Levi's.
3. Michael Stars, Crew Neck Crop Top, $72, available at Michael Stars.
4. Urbanears, The Classic Wireless Headphone, $99, available at Urbanears.
Literally anyone from The BeguiledFind a mid- to maxi-length, long-sleeved, semi-matronly white dress, and bam—you can be any female character from The Beguiled. And don't fret—these modest wares are super on trend right now, so you'll be sure to wear again with a pair of suede mules or a belt bag *cough* fanny pack in the future.
1. Charles & Keith, Circle Detail Loafers, $39, available at Charles & Keith.
2. Ellery, Sword Embroidered Cotton Dress, $585.75, available at The Outnet.
3. & Other Stories, Crystal Brooch With large Gem, $29, available at & Other Stories.
4. Forever 21, Satin Bow Choker, $2.95, available at Forever 21.
Taylor Sloane from Ingrid Goes WestBe the Instagram influencer you've always dreamed of being by embodying Elizabeth Olsen's character, Taylor Sloane, from Ingrid Goes West. All you need to do is stock up on Cali-cool, laid-back staples. (Bonus: They're all on sale right now, and you'll wear them again come spring.) Oh, and be sure to step up your selfie game.
1. Topshop, MOTO Ripped Mom Shorts, $60, available at Topshop.
2. Quay, Tony Bianco Kandygram, $60, available at Quay.
3. Miguelina, Renee Broderie Anglaise-Trimmed Polka Dot Cotton Top, $350, available at Net-A-Porter.
4. Free People, Audrey Suede Belt, $28, available at Free People.
Lorraine Broughton from Atomic BlondeCharlize Theron is a total badass as the super stylish MI6 agent Lorraine Broughton in Atomic Blonde, so why wouldn't we want to be her for Halloween? Broughton's character is super-easy to emulate: You'll just need a dark green coat (perfect for late October weather), those kickass over-the-knee boots you probably already had your eye on, and sunglasses that you can wear at night.
1. H&M, Jersey Dress, $14.99, available at H&M.
2. Karen Walker, Julius in Black, $202.41, available at Karen Walker.
3. Zara, Long Coat, $199, available at Zara.
4. Aldo, Belinna, $120, available at Aldo.
Summer Quinn from BaywatchThis costume works best if you live somewhere warm, or plan to attend a well-heated indoor party. Just search for the bright red, front-zippered one-piece of your dreams (believe me, many exist) and some lifeguard-ish accessories, and you'll be the Baywatch babe you've always wanted to be. 
1. Lauren Klassen, 14K Gold Whistle Studs, $370, available at Garmentory.
2. Urban Outfitters, Crossbody 2.0 Sling Bag, $34, available at Urban Outfitters.
3. Vivienne Westwood Anglomania + Melissa, Beach Slide, $133, available at Melissa.
4. Onia, Arianna One-Piece Swimsuit, $150, available at Moda Operandi.