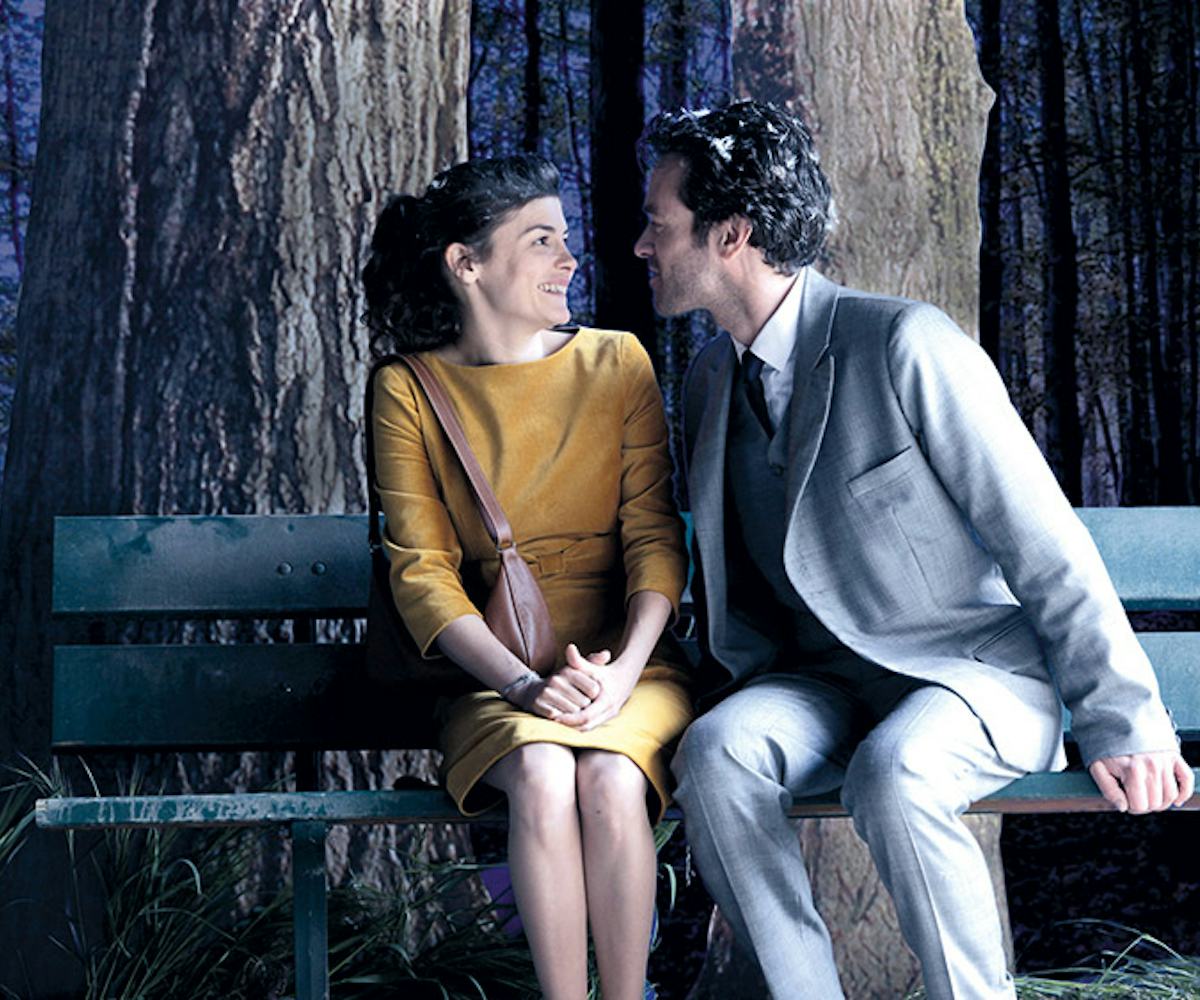 all photos courtesy of drafthouse films
movie review: mood indigo
audrey tautou stars in michel gondry's adaptation of a magical 1947 novel.
If someone were to ask you what your favorite piece of art was, chances are you could name the artist who created it, the gallery you first saw it in, and whether it exists as an oil painting, a watercolor, or a black-and-white photograph. Rarely, when people are asked their favorite piece of art, do they name a movie title.
When it comes to the films of French director, Michel Gondry, each deserves to live in its own exhibit, at its own gallery, for an undetermined amount of time (preferably forever). The same is true, and perhaps even most true, of his latest feature film Mood Indigo, starring Audrey Tautou and Charlotte Le Bon. The romance fantasy is a film adaptation of the 1947 novel, Froth on the Daydream,written by Boris Vian.
To truly understand Mood Indigo, we need to first truly understand the two imaginative minds behind it.
While watching Gondry's films it's not hard to see that this is the same mind who started out making music videos for bands like French rockers Oui Oui, Icelandic experimental singer-songwriter Björk, and NYLON faves like Daft Punk, The White Stripes, and Radiohead. His famous flicks like Eternal Sunshine of the Spotless Mind and The Science of Sleep come with such elements of fantasy, that you almost feel like you are living in another world for a few hours, where each scene feels like it could be the perfect narrative to some of your favorite two-minute songs by inventive musicians.
So, it's only fitting that an artist who could tell such visual stories would also tell one about mice who clean windows and a piano that makes cocktails—both of which are elements invented by Boris Vian in his novel L'Écume des jours. In it, Vian tells the tale of Colin and Chloe—a couple who fall in love and take strange adventures around Paris (from being followed around the city by a cloud, to creating rainbows with the push of a button). It follows their magical love for each other (how their emotions change the shape of rooms that they live in), their relationship with their friends (how their chef-slash-best friend Nicolas makes cakes that spin around on their own), and the essence of human nature when things go awry (how characters physically age 10 years in just a few days).
The book itself comes with such imagination that it's quite easy for a reader to find themselves in a confusing place. How does a piano make a cocktail? How does a room change based on human emotion? These are scenes that seem to have been written for Michel Gondry.
This is one of those films that doesn't border or blur the line between reality and fantasy--it totally demolishes it. It is a fantastic universe that is both undeniably happy, completely terrifying, devastatingly sad, and more colorful than your most vivid dreams--with a soundtrack straight from the past, the present, favorite memories, and nightmares.
Mood Indigo is truly is a work of art, and luckily, its exhibition date has no end.
Click here to find out where you can see Mood Indigo, distributed by Drafthouse Films. Plus, grab your own copy of the book right here!