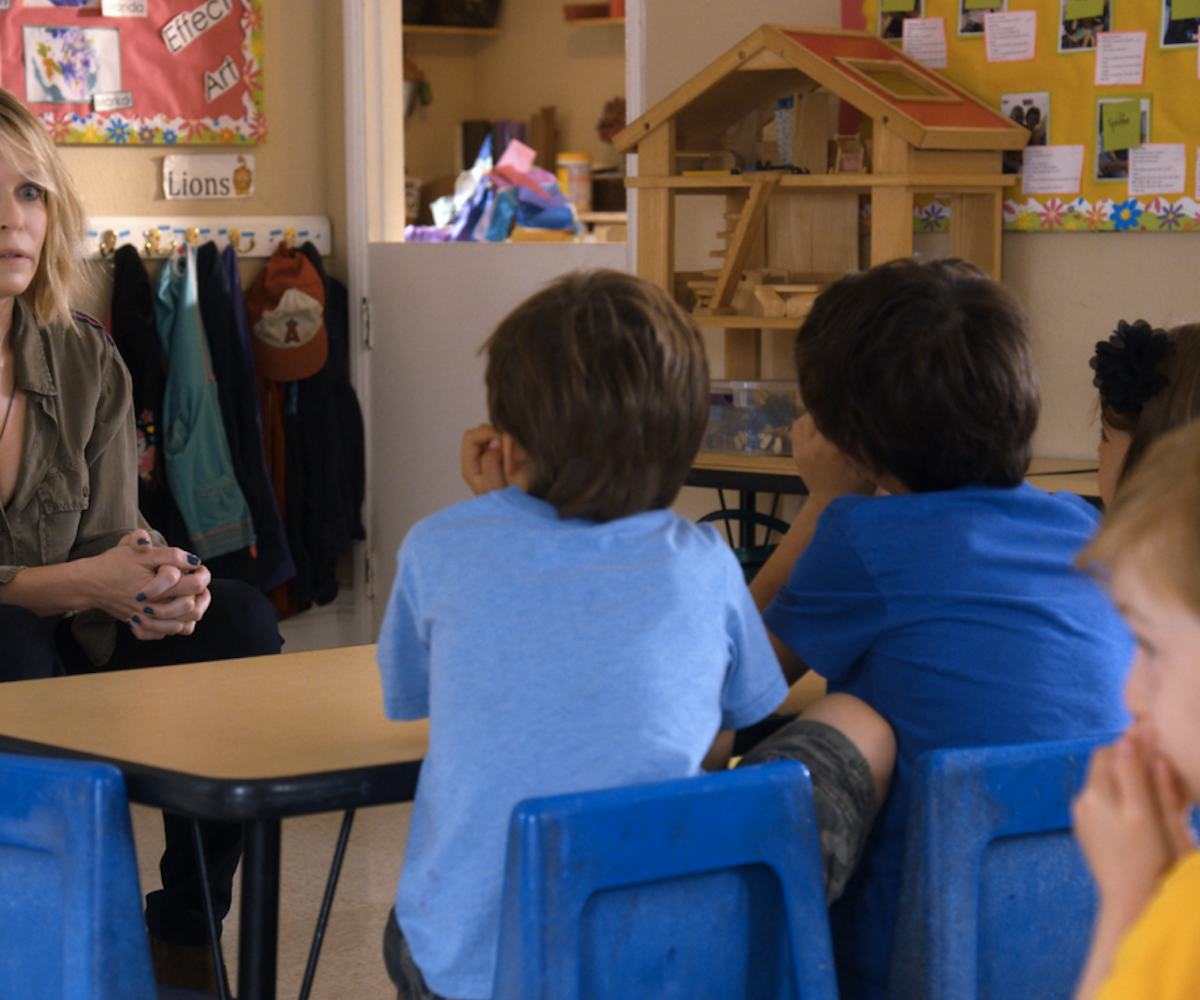 Photo via Netflix
Here's What's Coming To Netflix In January
Sometimes it feels like Netflix was specifically invented to help us get through January, when the outside winds are whipping, our post-holiday credit card statements are longer than the Great Wall of China, and our waistlines require their own zip code. With that said, this January's incoming slate is somewhat anemic, despite a few huge anticipated offerings from the streaming giant's original programming division.
On January 15th, Netflix will unveil the first season of Degrassi: Next Class—their reboot of the beloved Canadian tween drama that gave Drake his start in showbiz, and gave us some valuable life lessons about safe sex, honesty, friendship, and safe sex. Did we mention safe sex?
A week later, Chelsea Handler's comeback is officially on when her documentary series Chelsea Does makes it debut. In it, the acid-tongued comedian will assume the role of flaneur while exploring hot button topics like marriage, drugs, racism, and Silicon Valley. Judging by the hilarious first trailer, it looks like Handler is back and better than ever. 
While the list of feature films is somewhat on the thin side, comedic Along Came Polly debuts on New Years Day, Denzel Washington's masterful performance in Training Day can be streamed January 4th, and The Overnight, a racy indie starring Adam Scott and Taylor Schilling, makes its debut on January 15th. Check out the full list below. 
Available Jan. 1st, 2016
2 Fast 2 Furious (2003)
Along Came Polly (2004)
American Girl: Grace Stirs up Success (2015)
Angry Birds Toons: Season 1
Bring It On: Fight to the Finish (2009)
Bring It On: In It to Win It (2007)
Catwoman (2004)
The Celebrity Plastic Surgeons of Beverly Hills: Season 1
Constantine (2005)
Forensic Files: Collection 2
Friday Night Tykes: Seasons 1-2
The Good Road (2013)
House of Wax (2005)
How to Change the World (2015)
Ice Age 2: The Meltdown (2006)
Intolerable Cruelty (2003)
Journey to Le Mans (2014)
Loins of Punjab (2007)
Meet the Fockers (2004)
Meet the Parents (2000)
Nanny McPhee (2006)
Piku (2015)
Pooh's Heffalump Movie (2005)
Pride and Prejudice (2005)
The Rundown (2003)
Shout Gladi Gladi (2015)
Smokin' Aces 2: Assassins' Ball (2009)
Something New (2006)
Stephen Fry Live: More Fool Me (2014)
Stewart Lee's Comedy Vehicle: Season 3
Swordfish (2001)
The Tale of Despereaux (2008)
Under Arrest: Season 1: "Put Some Clothes On"
We Need to Talk About Kevin (2011)
The Wedding Date (2005)
The Whole Ten Yards (2004)
Available Jan. 2nd, 2016
30 for 30: Four Falls of Buffalo
I'll Have What Phil's Having: Season 1
Available Jan. 3rd, 2016
Sofia the First: Season 2
Available Jan. 4th, 2106
Blunt Force Trauma (2015)
Training Day (2001)
Available Jan. 5th, 2016
It's Always Sunny in Philadelphia: Season 10
New Girl: Season 4
Available Jan. 8th, 2016
Adult World (2014)
Dragons: Race to the Edge: Season 2 -- NETFLIX ORIGINAL
Tom Segura: Mostly Stories (2015) -- NETFLIX ORIGINAL
Available Jan. 10th, 2016
Dos Hermanos (2010)
El Hombre de al Lado (2009)
Esperando La Carroza (1985)
The Marziano Family (2011)
Rosario Tijeras (2005)
Un Oso Rojo (2002)
Available Jan. 11th, 2016
Littlest Pet Shop: Season 4
Available Jan. 12th, 2016
The Ladykillers (2004)
Available Jan. 13th, 2016
Parks and Recreation: Season 7
Available Jan. 14th, 2016
The Testimony (2015)
Available Jan. 15th, 2016 
Degrassi: The Next Class: Season 1 -- NETFLIX ORIGINAL
The Last Five Years (2015)
Moonwalkers (2015)
Occupied (2015)
The Overnight (2015)
Sirens: Season 2
Available Jan. 16th, 2016
Hyde Park on Hudson (2012)
Available Jan. 17th, 2016
Z Nation: Season 2
Available Jan. 19th, 2016
Curve (2015)
Available Jan. 20th, 2016
Drone (2014)
Available Jan. 21st, 2016
When Calls the Heart: Season 2
Available Jan. 22nd, 2016
Sharknado 3 (2015)
Available Jan. 23rd, 2016
Chelsea Does (2016) -- NETFLIX ORIGINAL
Available Jan. 25th, 2016
From Dusk Till Dawn: Season 2
Turbo Kid (2015)
Available Jan. 28th, 2016
Frozen Planet (2011)
Frozen Planet: On Thin Ice (2011)
Frozen Planet: The Epic Journey (2011)
The Making of Frozen Planet (2012)
Available Jan. 29th, 2016
Ever After High: Dragon Games -- NETFLIX ORIGINAL
Available Jan. 31st, 2016
Words and Pictures (2013)
Curve (2015)