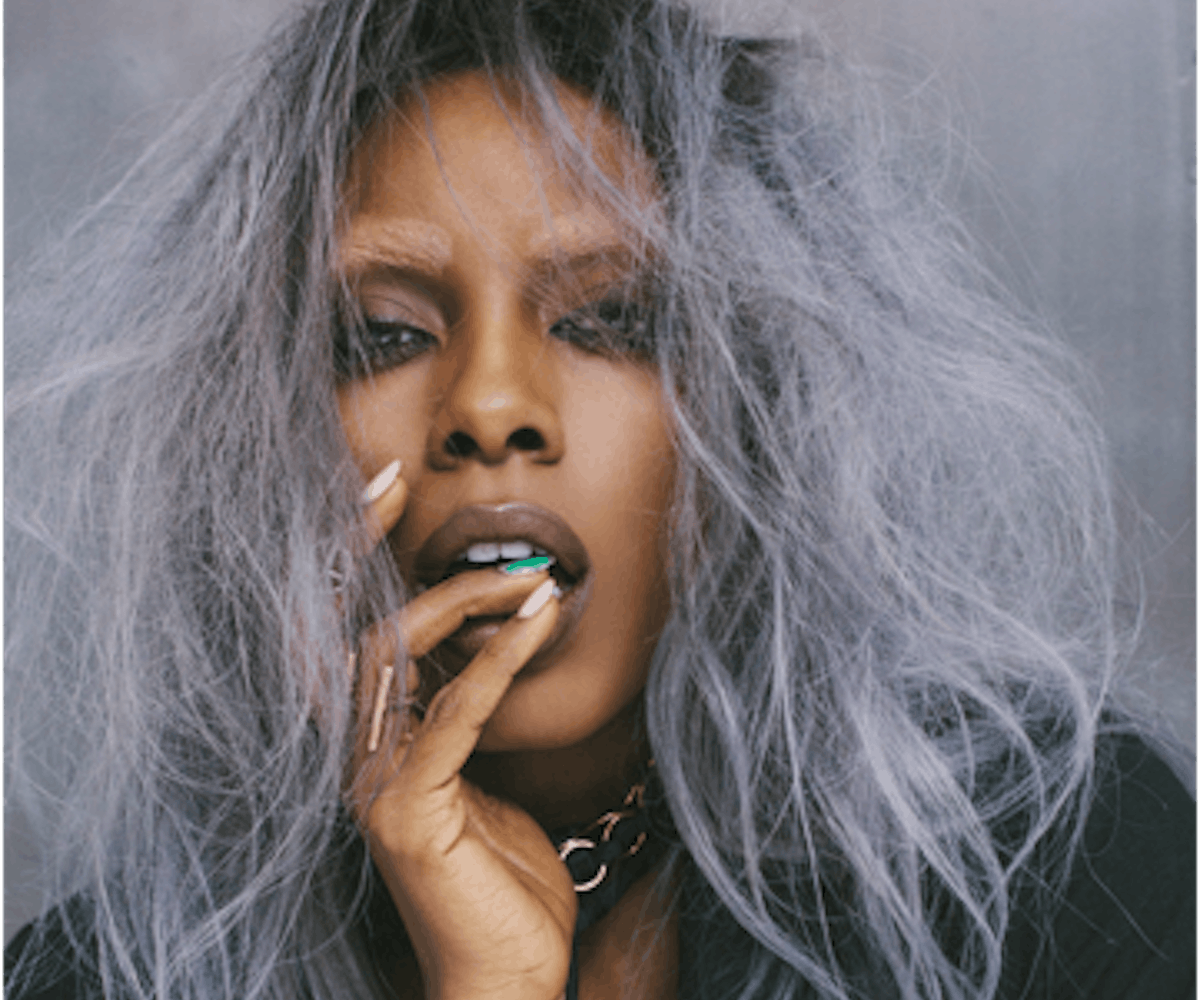 Photographed by Spencer Kohn; Styled by Jonatan Mejia; Clothing by Whyred; Hair by Steph Hui
This Is The Dopest Track To Drop All Day
Don't ask Moxiie for any "FVRS"
It's been a while since we heard from Moxiie, so when we found out that she was back with new material, we were super excited. Born in Brooklyn, New York, the Haitian-American songwriter creates some of the most infectious and honest R&B jams that have ever graced our ears. Today, we are honored to premiere Moxiie's brand-new single "FVRS," produced by Fredro "Fredrik" Odesjo. (In case you're struggling, like we were this morning, the title is pronounced "favors.") The track is featured on her forthcoming Yoüng Blk Madonna Project due out sometime this year. 
The last time we had any sort of favors on our mind was when Tinashe dropped "Party Favors" back in November, so this is quite the treat. On her song's origins, Moxiie said, "It's about owning what I want and who I am, good and bad. I'm telling this guy not to try to mold me or project some fantasy of a 'perfect girl' onto me. It's very 'it is what it is.'"
It's no secret that Moxiie has been battling her own demons—she openly wrote about how she deals with anxiety and depression, and aims to inspire others to pull themselves out of those low points in a lengthy Medium post. "Wasn't sure I could possibly get back on track a year ago, dealing with the passing of my mummy. I knew I had to tho," she wrote on Instagram. "It's definitely a more personal moment."
Stream the single in full, below.