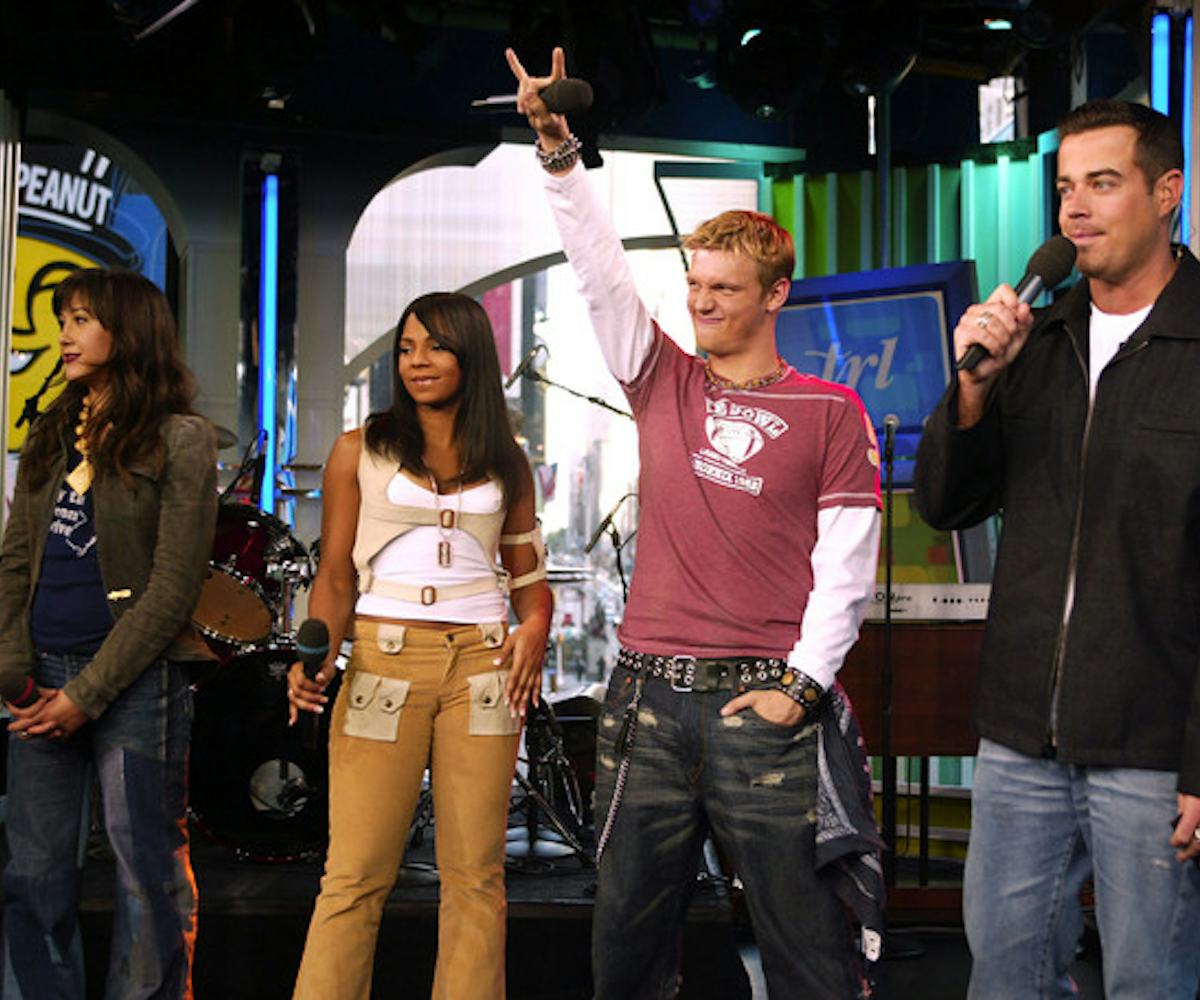 Photo by Scott Gries/Getty Images.
Reboot Alert: 'TRL' Is Returning To MTV In The Fall
Pretty soon everything you watch, wear, and listen to will resemble that of the past. This weekend, in a move that seemed inevitable, new MTV president Chris McCarthy announced that the network is bringing back TRL.
In an interview with The New York Times, McCarthy told the publication that the show we grew up with will return to its old home in Times Square with an air date set for October. "MTV's reinvention is coming by harnessing its heritage," McCarthy said. Charlie Walk, president of Republic Records, added, "When you talk to artists and they say to you, unaware of what we're doing, can you bring back TRL? We'd be crazy not to reinvent that." Reinvention is definitely the name of the game right now. The new version of the show will run an hour a day, include daily social media content, and will feature five "relatively unknown" co-hosts.
The network has been pandering to millennial's nostalgia for some time now, with the comeback of Fear Factor, the return of Wild 'n Out, and the introduction of Siesta Key, a show not unlike Laguna Beach. McCarthy hopes to mold a new MTV focused on "amplifying young people's voices," rather than "writing 6,000-word articles on telling people how to feel," presumably referring to MTV News, which underwent restructuring last month.
We guess fall is when we'll find out whether the younger set is interested in television over actual written words. Though, spoiler, we can—and often do—enjoy both. Sometimes, at the same time.