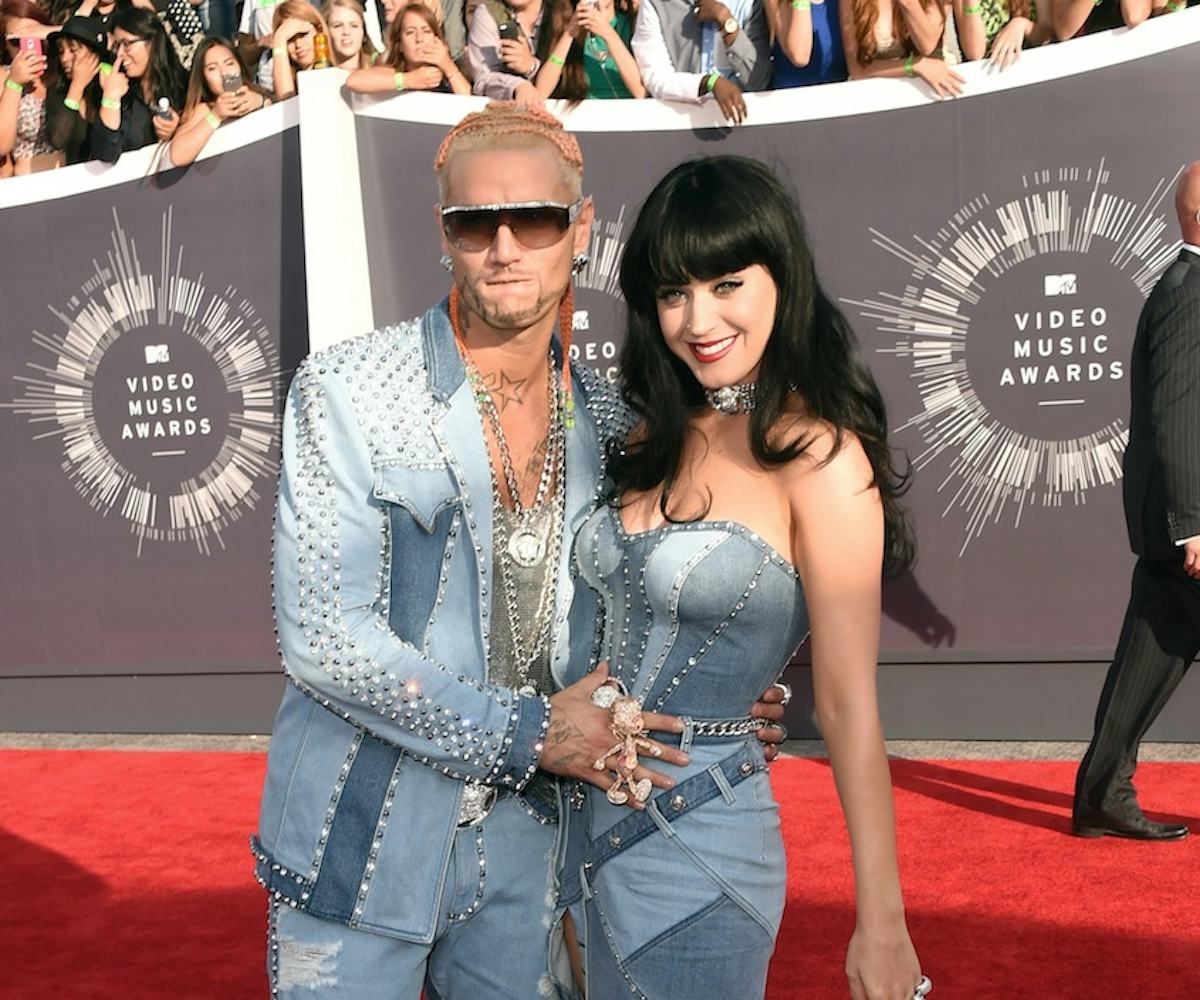 all photos via getty images
the top 10 craziest vma outfits
who made the cut last night?
Go weird or go home: That's the motto behind the MTV Video Music Awards, where basic (read: boring) outfits just won't fly. And for good reason! After all, where else can you rock blue mini-buns a la '90s Gwen Stefani, don a meat dress like Lady Gaga, or wear a bejeweled teddy bear leotard inspired by Miley? Nowhere, duh. This is the one award show a year where you actually look lame for playing it safe in a classic gown. 
While the outfits this year didn't cause quite as much drama as the ensembles in years past, they were awesome in some seriously unique ways....starting with Katy Perry's incredible Britney and Justin throwback and ending with TSwift's scandalous (for her, anyway) romper. Click through to see the best/weirdest/coolest looks from last night below, then tell us your favorite in the comments. 
Best bewitching outfit change-ups: Beyonce in Nicolas Jebran Couture
Most unexpected princess moment: Iggy Azalea in Versace
Most DIY: Gwen Stefani in self-designed LAMB
Most badass: Miley Cyrus in Alexandre Vauthier
Most predictable: Lorde in Chanel
Most amazing throwback: Riff Raff and Katy Perry (recreating Justin Timberlake and Britney Spears' '01 denim outfits)
Most unexpected (and scantily clad): Taylor Swift in Mary Katrantzou
Chicest: Solange in H&M Studio
Most Jessica Rabbit vibes: Rita Ora in Donna Karan Atelier
Outfit we most want to steal: Charli XCX in Moschino