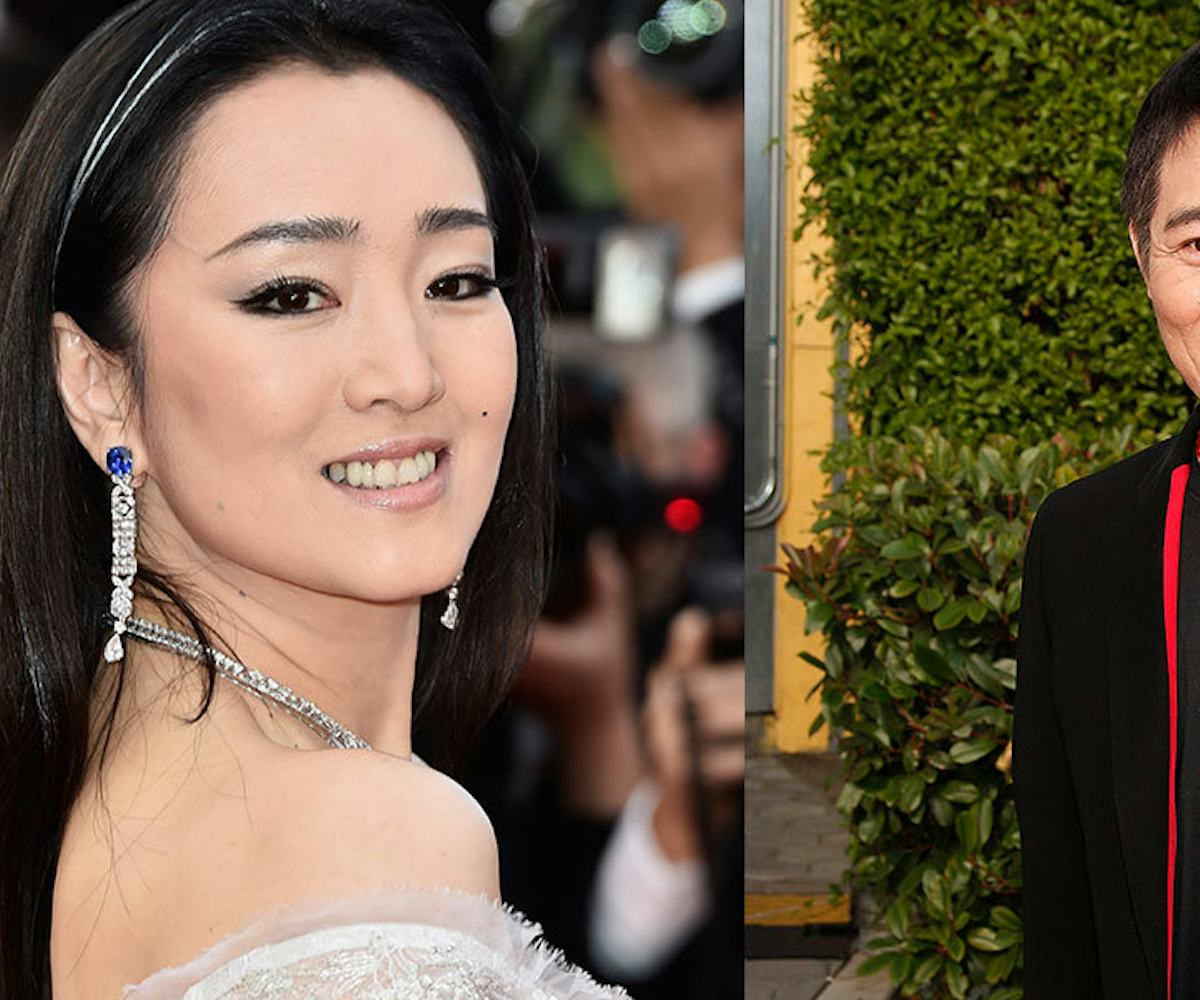 Photo by Pascal Le Segretain/Getty Images; Photo by Kevin Winter/Getty Images.
Disney's Live-Action 'Mulan' Cast Is Shaping Up, But There's A Plot Twist
Gong Li, Jet Li, and Donnie Yen have signed on
Disney is getting down to business and molding a stellar cast for its live-action version of Mulan. After combing through 1,000 possible actors for the leading role of Hua Mulan, the rest of the characters are slowly but surely being filled in.
Deadline reported earlier this week that action-star and martial arts legend Donnie Yen will be playing Commander Tung, Mulan's mentor and teacher. Now, according to The Hollywood Reporter, Jet Li (Romeo Must Die, Fearless) is in final talks to play the emperor of China. The publication also notes that—plot twist—actress Gong Li (Memoirs of a Geisha and Miami Vice) has signed on to play the villain of the film. Her character is described as "a powerful witch," but as '90s babies may recall, the villain in the original animated movie was Shan Yu, leader of the Huns.
Which leaves us wondering how the new character lineup will affect the very wonderful songs from the 1998 version. "Let's get down to business to defeat… the witch" just doesn't have the same ring to it. Well, there's plenty of time to work out any and all kinks. The live-action film was initially scheduled for a 2019 release, but the date has been pushed back to March 27, 2020.