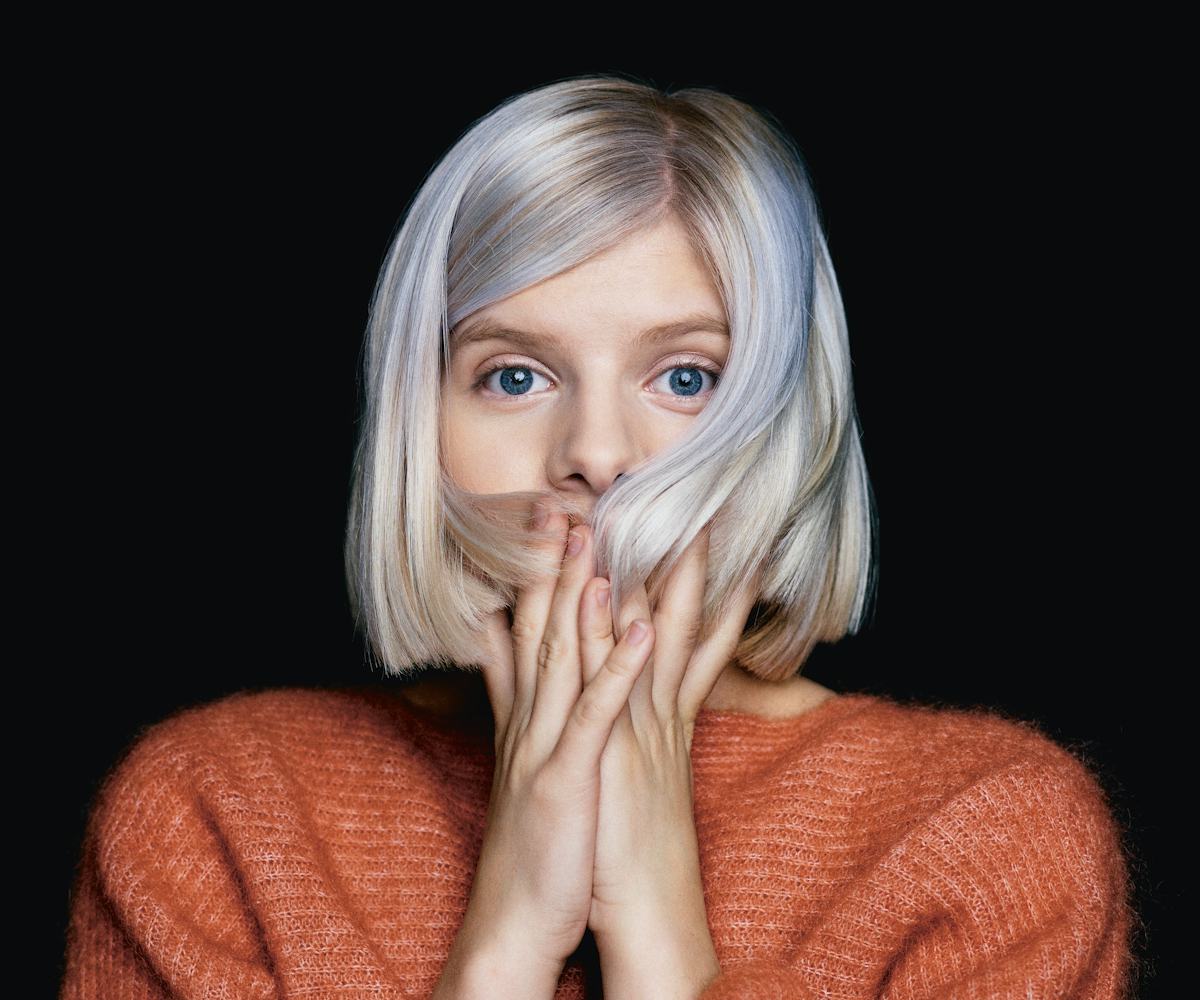 17 Music Acts On The Best Festivals They've Ever Been To
From the corporate behemoths to obscure curiosities
For touring artists, the summer festival season can be a breather from the lonely and sometimes isolating grind of hopping between traditional music venues. It gives them the chance to see a host of other acts they otherwise might not catch, mingle with their fellow artists backstage, and if they're lucky, soak in some actual sun. With their communal vibe and certain brand of magic, music festivals turn performers into fans. With that in mind, we asked 17 musicians to tell us which music festival, from Coachella to Babes Ride Out, they like best. 
Anna Fox Rochinski of Quilt
"I have a few festivals I like for different reasons. Sasquatch, in Washington, has the best views and craziest scenery. Levitation, in Texas, is amazing in how it draws thousands of people to enjoy 'psychedelic' music, though it is interesting how much diversity they manage within that overall umbrella. And Woodsist, in California, always has a stellar lineup and a homey, cozy feeling."
Dillon Francis
"My favorite festival is Coachella. It was my dream festival to play, and I got to play it two times so far, and I'm from L.A., so if I didn't choose Coachella, I'd be a fucboi. Love my city."
Party Favor
"I love playing both Electric Daisy Carnival, in Las Vegas, and Ultra, in Miami, equally. They are two different worlds but both bring such great energy each and every time. I think what sets these both apart from the rest is how much time, effort, and hard work goes into every aspect of the festival."
Adrianne Lenker of Big Thief
"My favorite is the Kerrville Folk Festival. It's been going since 1972 and is 18 days long. I've gone the last three years, and am on my way there as I'm writing this. It's unique in that it's truly a songwriter's festival. Eighteen days spent around campfires exchanging songs and stories in the Hill Country of Texas. There are so many living legends who come out of the woodwork every year—all these gems and treasures with so much to say and so much wisdom. It's a wellspring of inspiration."
Slumberjack
"Our fave festival is Splendour in the Grass. It's a time when the whole Australian music scene comes together for three days, and we always get to catch up with buds we haven't seen for a long time."
Bonnie McKee
"Coachella is my favorite festival! They always have the best acts from the freshest newbies to the classic iconic artists you never thought you'd see again. Also, no mud is a plus."
Two Fresh
"South by Southwest is our favorite festival. It's a place for all music, and we don't just go out there for a check but to collaborate and build relationships with artists around the work."
Kate Nash
"Glastonbury is the best festival in the world. There's no competition, really. It's like a whole other world is created and anyone can enjoy it. It doesn't discriminate against any type of person, everyone is welcome, and it makes it an extremely special and unique experience."
NGHTMRE
"EDC Vegas is my favorite music festival to play because it continues to push its production boundaries each year and it has an amazing atmosphere. At EDC, the visual experience for the fan is valued just as much as the music."
Dorothy
"My favorite festival so far has been Babes Ride Out. It's in Joshua Tree every year, and thousands of women ride out to the desert on their motorcycles and dirt bikes. They have food trucks, open bar, and dozens of great vendors. The only boys allowed are either in the performing bands or working the event!"
AC Slater
"Each festival has its own personal importance to me, but I think one of the most unique and exciting is Shambhala in Salmo River Ranch, a private farm in the middle of nowhere in British Columbia, Canada. Thousands of people come to camp among the woods, mountains, river, and multiple stages of music. They've been doing it for nearly 20 years, and it's an absolutely untouchable vibe. I wish I could play [there] every year."
D∆WN:
"FORM festival is a favorite because of the installations and use of the desert. It's a collision of art, music, architecture, and rad-ass fashion."
Anna Lunoe
"My favorite festivals to play are the more regional ones, where a big festival is a little rarer. The crowds are a little more excited and fun to play for, all the artists are somewhere out of their element and not rushing off to do another show somewhere else. Also, the artists don't have heaps of friends with them, so it gives everyone a moment to hang out together and have cool experiences together. Some that are like that include Electric Forest Festival, Pemberton Festival, Ceremonia in Mexico, and Moonrise in Baltimore."
Vindata
"TomorrowWorld was the first festival to ever show us love, so we'll always have a soft spot for it."
Aurora
"One of my favorite festivals last year was the Wilderness Festival in England. It had a very wonderful energy, people dressed in colorful clothes. I loved the location of the festival—there were a lot of grass and trees. Even a little lake/river. Lots of good music acts, lots of good food. And feathers. Björk played—we could hear her sing as we drove away towards the airport. It was a magical day. "
Holychild's Liz Nistico
"My favorite festival we've played is Lollapalooza. Not only was it so inspiring to play such a huge stage and festival, but I'm really in love with Chicago and the people there."
AraabMuzik
"Coachella is my favorite festival and most memorable. My first time performing there, Snoop brought out the 2Pac hologram. It amazed me."