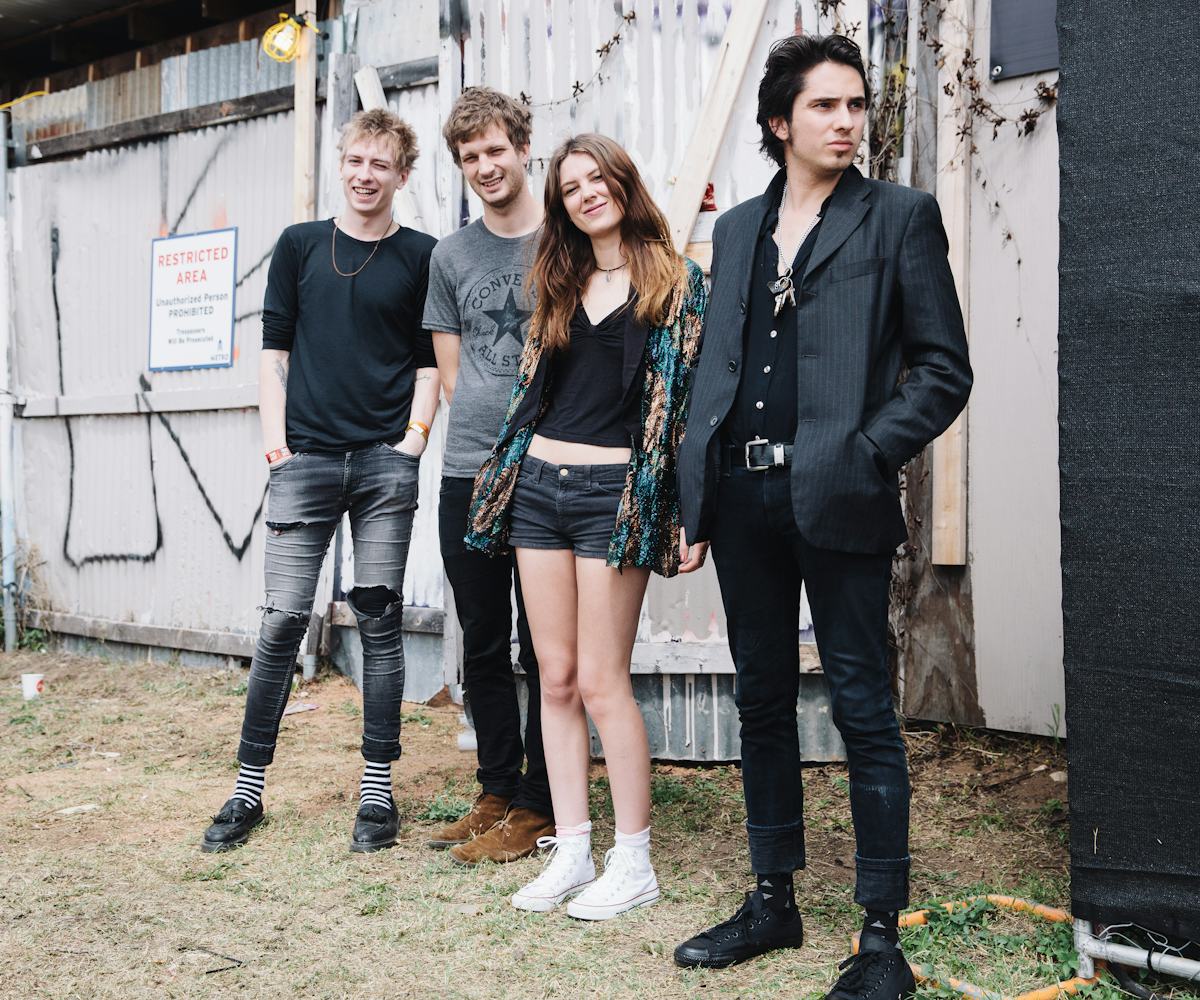 Photo by Daniel Dorsa
8 musicians on what chuck taylors mean to them
It's impossible to chart how, exactly, Converse Chuck Taylor All Stars went from basketball shoes to just Chucks—the footwear of choice for anyone with an instrument or an attitude. Some might credit The Ramones, who took Chuck Taylors out of the gym and onto the CBGB stage. Bands like Nirvana and The Strokes kept the retro Americana thing alive, while artists like N.W.A brought them to the West Coast streets. Their simple comfort and the fact that the dirtier they get, the cooler they look, make them perfect for thrashing around on stage.
Today, Chuck Taylors and musicians go together like graham and crackers. So last week at SXSW, we asked some of the artists playing The FADER Fort Presented by Converse to talk about what makes Chuck Taylors so special.  
Tei Shi"I was probably 12 and was really into classic rock and grunge and all that good stuff that my friends hadn't discovered at the time. I wanted to channel the music I was into, and I remember thinking chucks were like, the ultimate badass way to wear that vibe. They weren't super in yet with kids my age and I remember picking out bright pink high tops online and making my parents buy them for me. I wore the shit out of those."