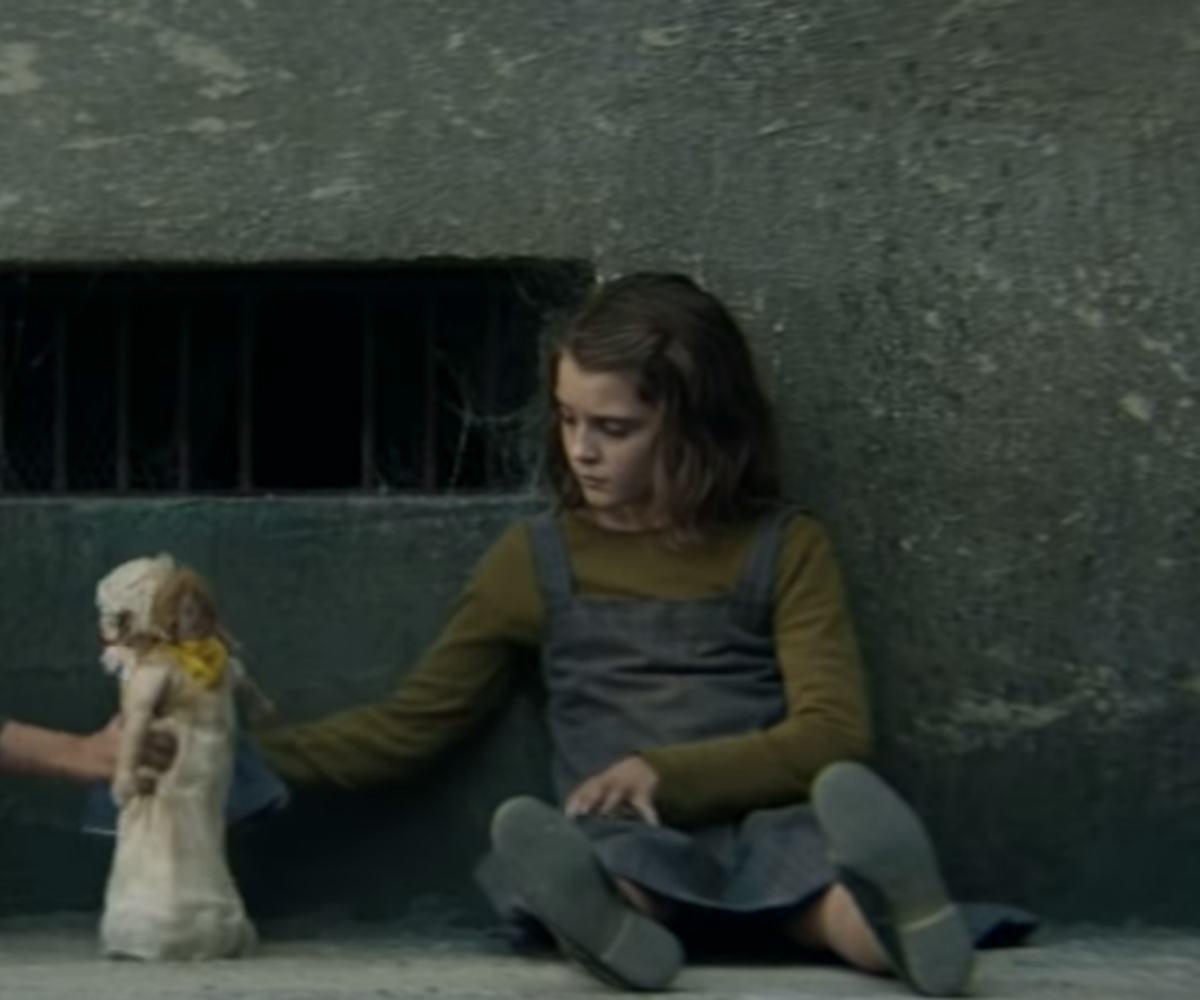 Photo Via YouTube.
The Stunning First Teaser Trailer For 'My Brilliant Friend' Is Here
Elena Ferrante's entire Neapolitan Quartet will be adapted by HBO
Fans of Elena Ferrante's popular Neopolitan Quartet can finally exhale. HBO just released the teaser for its upcoming My Brilliant Friend adaptation—and it looks pretty stunning.
The series follows a pair of friends—shy Elena (played by Margherita Mazzucco) and sharp Lila (played by Gaia Girace)—as they grow up in post-World War II Naples, Italy. The first trailer shows the girls dealing with the backlash from their families, who don't seem to understand the purpose of educating young girls. As readers of the books know, the two go on to take up space in each other's lives for five decades—sometimes as friends, other times as enemies.
My Brilliant Friend is one of four novels (others are The Story of a New Name, Those Who Leave and Those Who Stay, and The Story of the Lost Child) to be adapted. The reported plan is to dedicate one season to each of the books, for a total of 32 episodes. This is a big deal, but what's perhaps even bigger is the fact that the entire series will be in the Neapolitan dialect of Italian. "Had we done it in English, we don't think it would have been as honest," Francesca Orsi, HBO co-head of drama, told Variety. "It wouldn't have been as truthful an exploration of this culture. Speaking Italian in the Napolitano dialect is very specific and a whole other endeavor and emotional experience."
There's a lot of pressure on the company to get what some consider the greatest literary work of the last decade right. We're pleased so far, but we'll have to wait until November, when the series premieres, to really judge it properly.
Watch the teaser trailer, below.