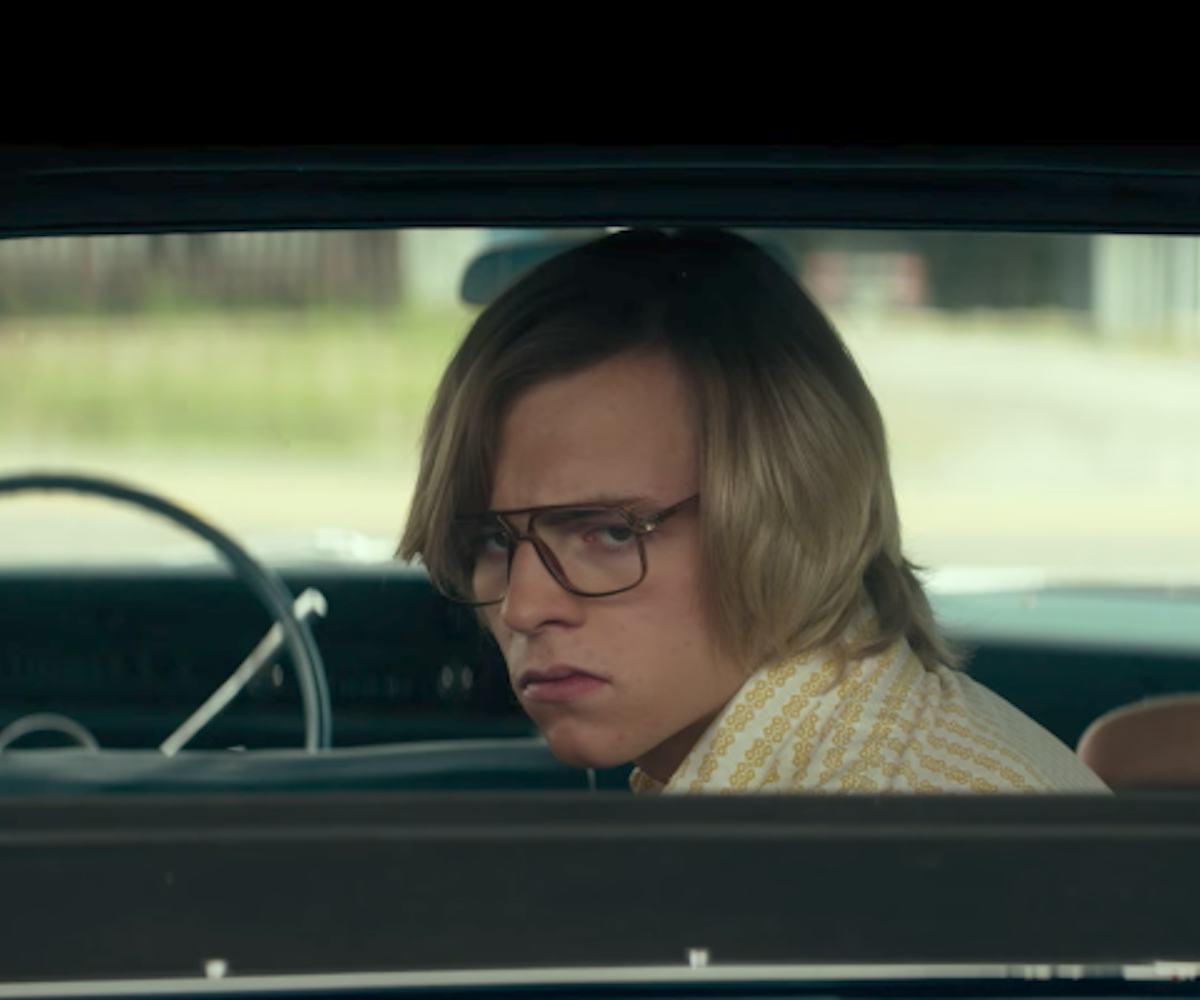 screenshot from youtube
The First Full-Length Trailer For 'My Friend Dahmer' Is Here To Creep You Out
"We need to talk about Jeff"
If you were terrified by the viral teaser for My Friend Dahmer back in July, prepare to go sleepless these next few nights. The first full-length trailer for the buzzy film is finally here and features tons of chilling new footage.
The movie is based on the 2012 graphic novel by Derf Backderf, a friend of the infamous serial killer in high school. And while many of the scenes featured in the teaser can be seen in the trailer, the new clip focuses more on Dahmer's budding friendship with Backderf (played my Alex Wolff) as they join a school club together, as well as more clips of him drinking alone in the woods, and his disturbing obsession with animal corpses.
One disturbing scene in particular sees Dahmer alone in a forest as he lures a crying dog towards him. In another, Dahmer shows two teenagers what's inside his black garbage bag as they topple back with disgust. 
My Friend Dahmer is due out November 3.
See it all unfold, below.