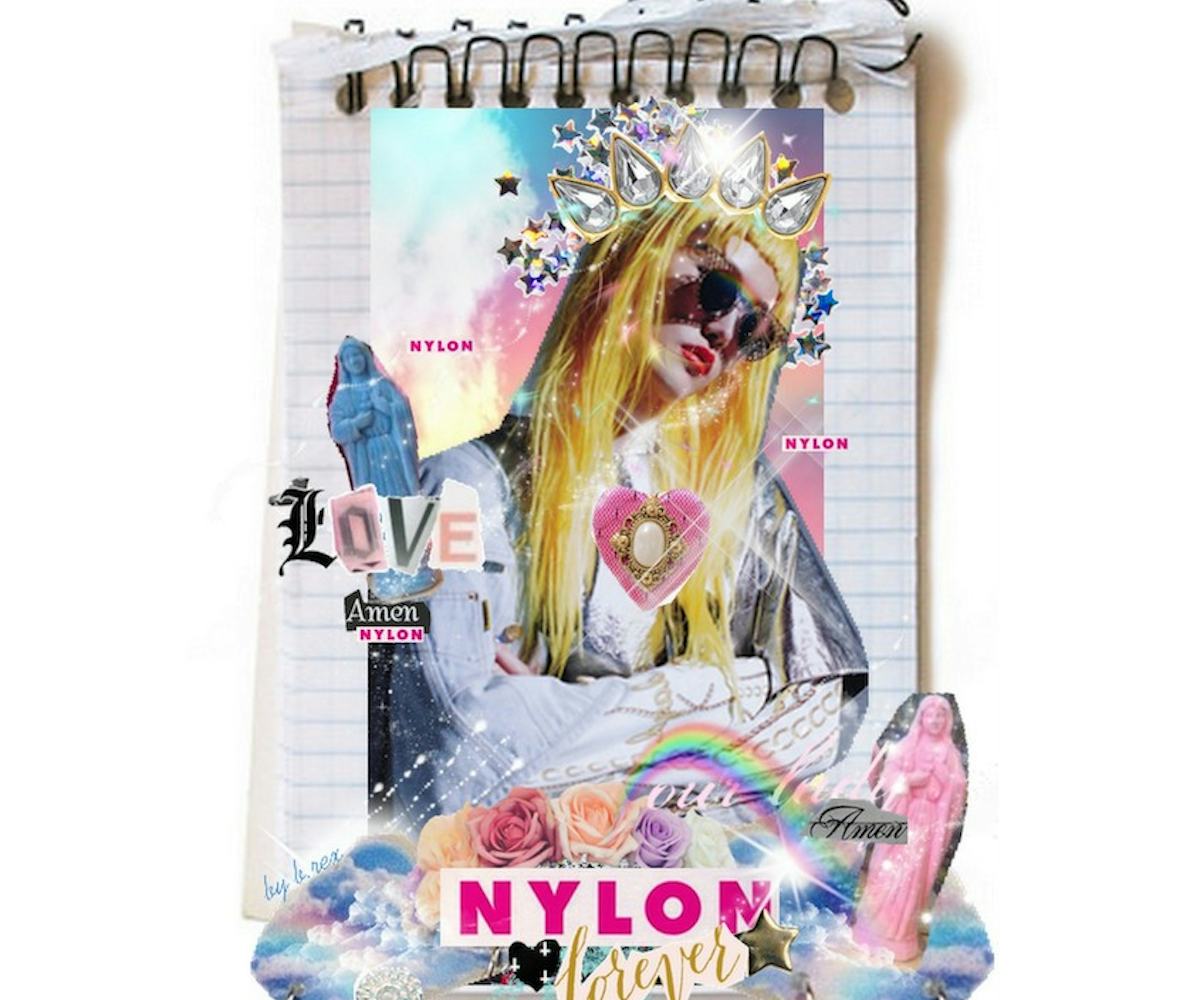 art by bridgett rangel-rexford
we heart these #mynylon collages
Hey, NYLON fans, we love you.
Last month, we asked you to show us just how much you love NYLON by sending us your NYLON collages. We received so much cool artwork, we wish we could have featured them all in our November issue. Since we couldn't do that, we've put our favorites in the gallery above, including the piece by our grand prize winner Bridgett Rangel-Rexford, whose artwork you can find on the Par Avion page of our November issue (featuring cover star, Leighton Meester) on newsstands now!
Congrats to those featured, and thanks to all who entered!
Art by Katya Flores, Sauk Village, IL. Instagram: @itsabouttime
Art by Aditi Chauhan, New Delhi, India. Instagram: @aditi_chauhan
Art by Alyson Williams, Tamecula, CA. Instagram: @alysonzw, Twitter: @alysonzw
Art by Brandon Johnson, King, NC. Instagram: @mrbranman, Twitter: @mrbranman
Art by Bridgett Rangel-Rexford, Davis, CA. Instagram: @sunqueenxiv, Twitter: @sunqueenxiv
Art by Cynthia Flores, Tijuana, Baja California, Mexico. Instagram: @cynflormora
Art by Madison Marr, Niskayuna, NY. Twitter: @madison513
Art by Madison Marr, Niskayuna, NY. Twitter: @madison513
Art by Michelle Pasia, San Diego, CA. Instagram: @michelle_pasia
Art by Teresa Law, London, UK. Instagram: @msteresalaw, Twitter: @msteresalaw
Art by Tika Thorson, Eastsound, WA. Instagram: @tikat