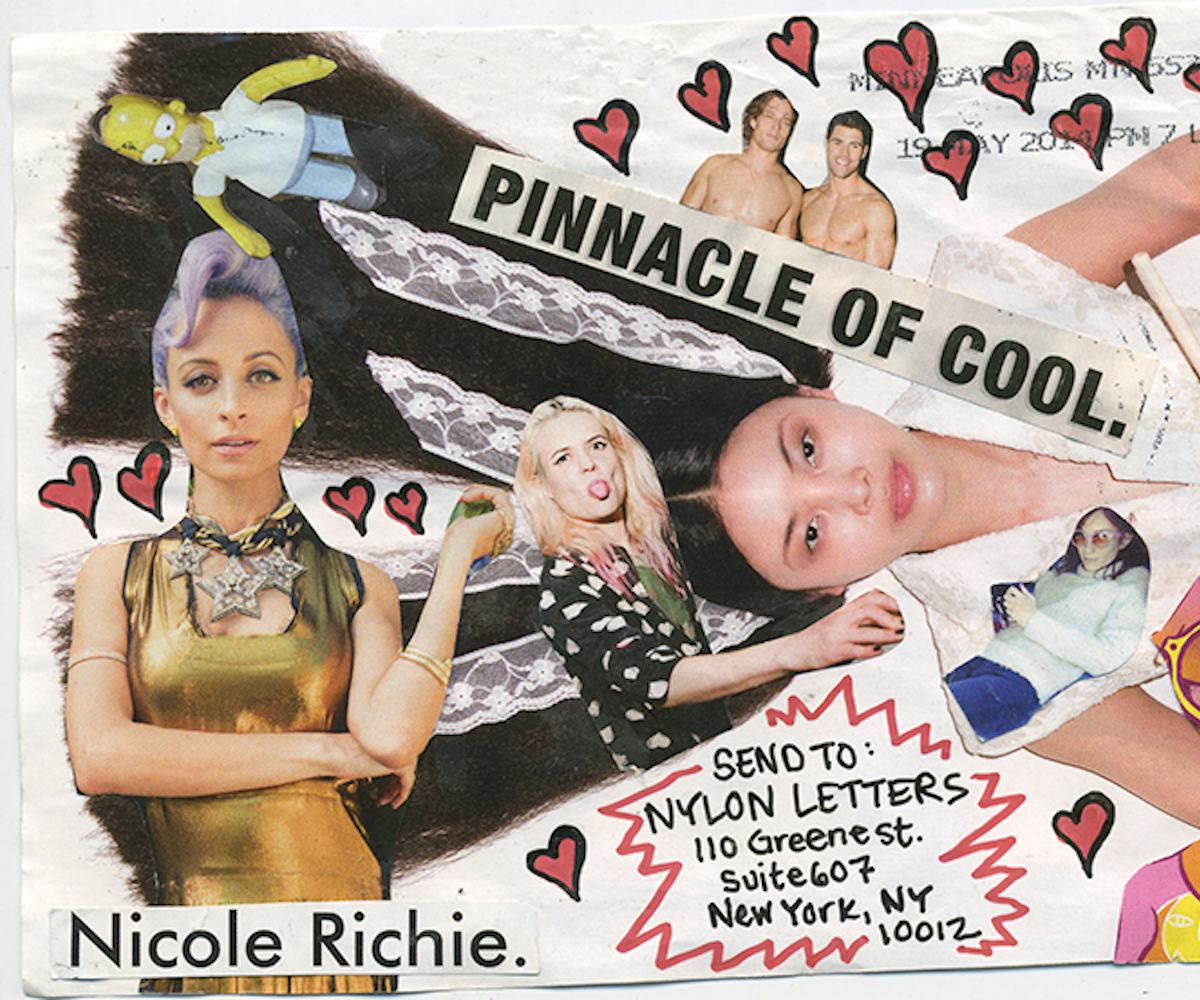 photo via sara hanken, NYLON august '14 submission
find out how to get featured in our november issue
Tag your NYLON collection #MyNYLON on Instagram and your pic could appear right here.
Sound familiar? That's because that's what you see every time you open up your favorite NYLON issue and flip to the Par Avion section. We're always getting love letters and rad collages sent to NYLON HQ, but now, we want you to send us yours! So grab all of your old NYLON issues and start cutting, or snap some Polaroids of your own personal archives and submit them below. Why? Because now's your chance to be in NYLON's November Issue and win a seriously rad prize pack!
How to enter?
1. Follow NYLON on Instagram, Twitter, and Facebook.
2. Make your own NYLON collage, write us a cool letter, or take a photo of your NYLON archive collection.
3. Upload your entry below AND share it on Instagram, Twitter, or Facebook with #MyNYLON.
We'll pick our favorites to appear in the Par Avion section and on NYLON.com!
What can I win?
A feature in NYLON's November Issue Pair Avion Page!
+ $15 to the NYLON Shop!
+ a NYLON tee!
+ a NYLON tote!
+ a free copy of our November issue!
+ a surprise beauty product!
Need some inspo? November is our America Issue! We've also got a totally rad gallery of previous submissions that might help inspire yours. So get check it out, then enter below!