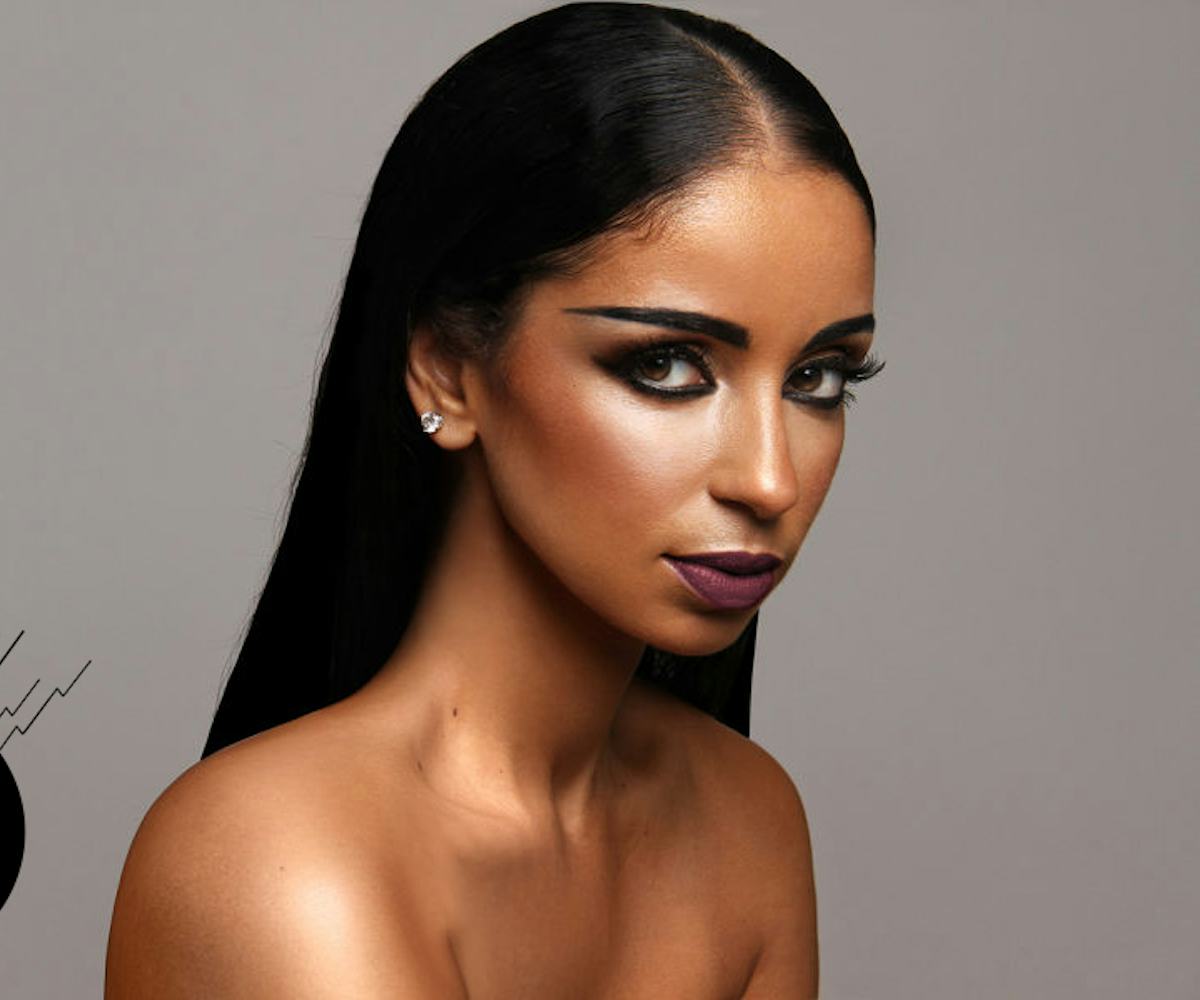 Photo courtesy of MYA.
Miss Mýa Made Us The Ultimate '90s Playlist
Press rewind all weekend long
When you hear the name Mýa, only one woman should come to mind. In the event that you lost fragments of your mind during the early aughts, Mýa is a Grammy award-winning singer, songwriter, actress, and dancer/choreographer. (Having been born into a musical family, she was destined to become a star.) In 2001, she collaborated with Christina Aguilera, P!nk, and Lil' Kim on the best cover of Patti LaBelle's "Lady Marmalade" that we will ever hear in our lifetime for Baz Luhrmann's film Moulin Rouge!. 
After continuing to make waves in the music industry with her classic R&B jams and in Hollywood with her credible acting gigs over the past 18 years, Mýa is not looking to stop anytime soon. With that said, we couldn't think of someone more qualified to throw together a bumping '90s playlist to kick off the weekend. Mýa has something for every mood whether you're sick with the lovebug or trying to kick a scrub to the curb.
Mýa recently released the Smoove Jones EP, her twelfth studio project. For even more Mýa in your life—in form of a zodiac calendar, vegan chocolates, or organic wine—visit her official website. Sit back, relax, and rewind with Mýa's custom playlist on the next page.
"Digable Planets" —Rebirth Of Slick (Cool Like Dat)
This one brings memories of tap jam sessions. It's hip-hop fused with smooth, jazz elements.
"Lady" —D'Angelo
The music vibes are timeless to this day.  Loved the positivity and praise from a man toward his woman. Feel good times.
"Ready or Not" —The Fugees
Lyrics, bars, harmonies, gully energy that [gets] everyone ready to throw on a hoodie, ski mask, or bust two shots in the air.
"C.R.E.A.M." —Wu-Tang Clan
The dopest acronym I recall in the '90s, and the epitome of squad and squad goals.
"Testify" —Rage Against The Machine
Rebel music at its finest.
"Who Can I Run To" —Xscape
I cried the first time I heard this song—female vulnerability and tenderness from four ladies in suits.
"Stay" —Jodeci
I loved it when men knew how to apologize for their wrongs and wear their hearts on their sleeves as it pertained to a woman.
"One Sweet Day" —Mariah Carey & Boyz II Men
Such an amazing composition that touched the hearts of many who lost a loved one. 
"Red Light Special" —TLC
This was the ultimate badass, outspoken, bossy female group, and one super sexy anthem.
"This Is How We Do It" —Montell Jordan
A party starter!