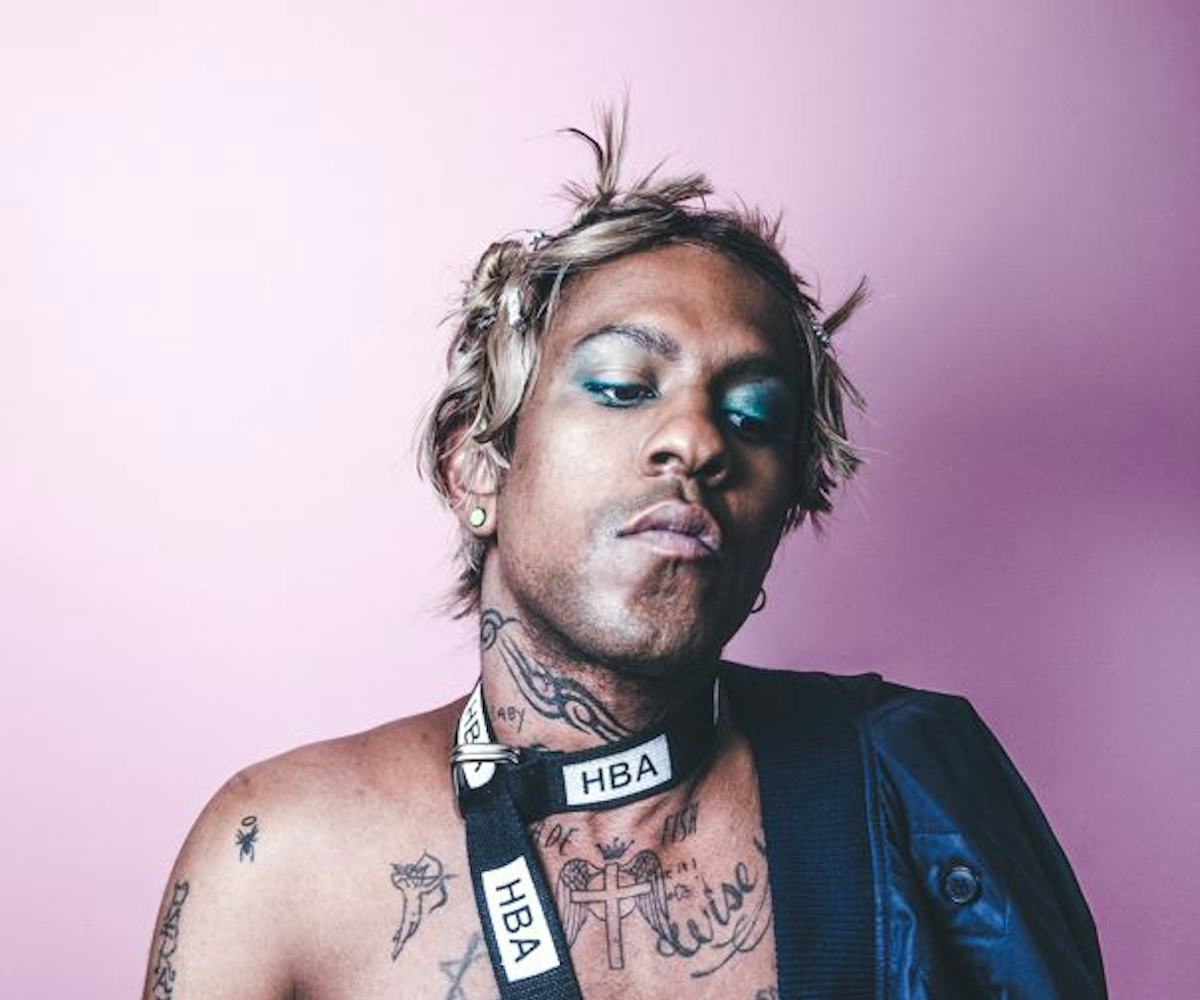 photo via mykki blanco facebook
mykki blanco comes out as HIV positive
the rapper has been living with the virus since 2011
Mykki Blanco is HIV positive. The Harlem rapper and performance artist, who burst out of New York's underground music scene in 2012 with the urgent, hypnotic single "Wavvy," disclosed the news on Facebook, writing, "Ive been HIV Positive since 2011, my entire career. fuck stigma and hiding in the dark, this is my real life." 
Blanco, who has identified as transgender in the past, was part of a revolutionary surge of boundary-breaking queer rappers that broke down stigmas several years ago and changed perceptions of what a rapper can be. And although the rapper became an LGBTQ icon, Blanco sometimes eschewed the label. "Because I'm rapping, people put me in this category of trying to disrupt misogyny or homophobia in rap music," Blanco told Bullett in 2012. "What people haven't said yet is the most obvious: That I am following in a lineage of glam rock and shock rock."
Blanco, who has always been outspoken about the music industry, might pivot more towards visual and performance art depending on the industry's reaction to the news. "The music industry ain't gonna like I admitted this so if a curator could help me move more into the art world that would be awesome," Blanco wrote in the original post's comments section. 
As if this writing, Blanco's post has been liked more than 11,000 times.  
(via Rolling Stone)