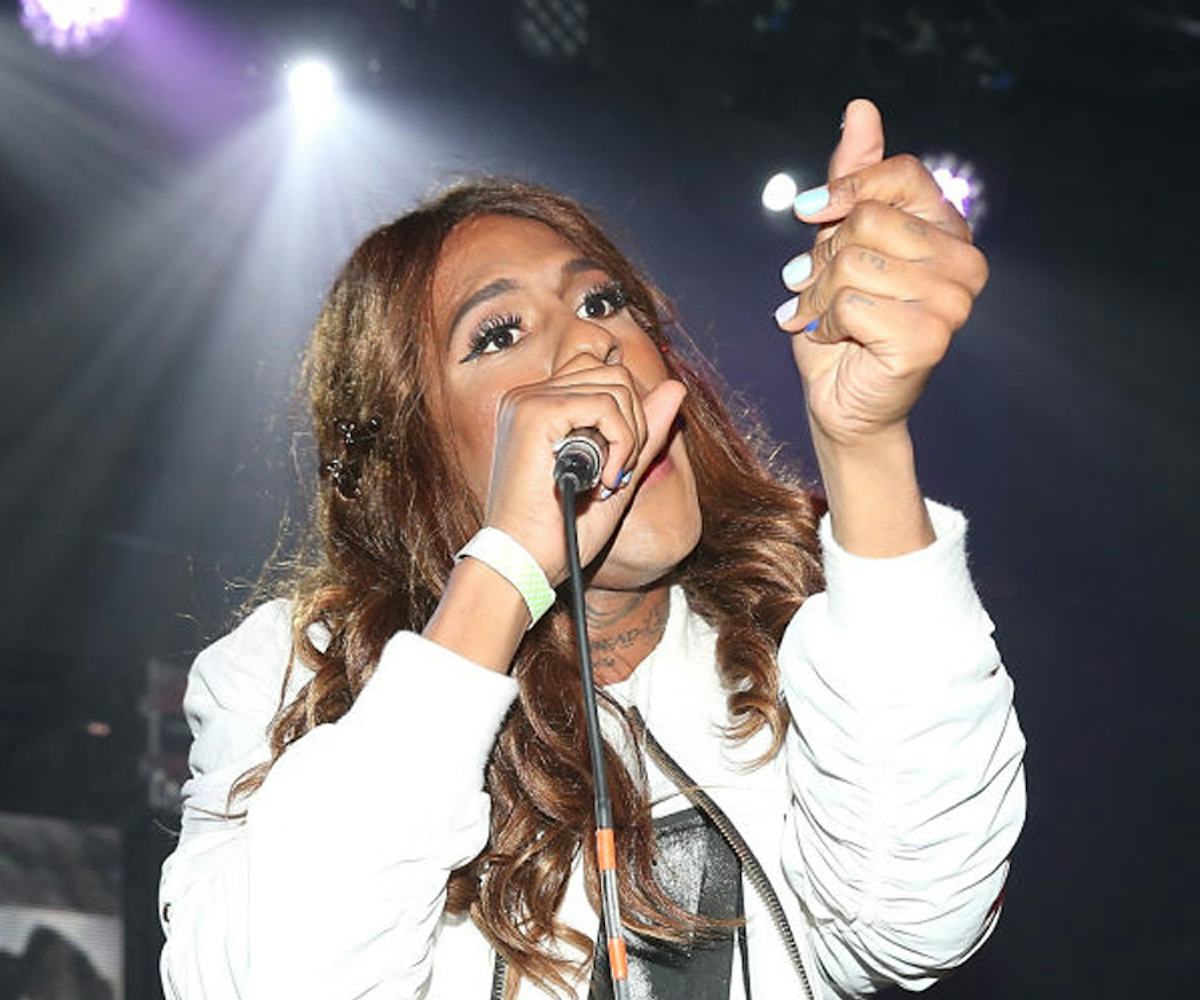 Photo by Joe Scarnici/Getty Images
Mykki Blanco Made His Runway Debut At Milan Fashion Week
"We're just human beings"
In this day and age, industries are crossing over instead of pushing each other apart. The latest example of this was at Marcelo Burlon's Spring/Summer 17 presentation at Milan Fashion Week when rapper Mykki Blanco walked down the runway and finished the show with a moving spoken word performance. Burlon told DAZED that he wanted Blanco to be involved with the event as a way to neglect toxic right-wing attitudes toward non-binary sexuality.
"Because everything that is happening in the past few months or years, from Orlando to Mexico—it's just crazy," he said. "So I just wanted Mykki to come out and make a statement, you know. And just stop and then break all these rules and that you're gay, you're straight, you're bisexual, and we're just human beings, and that was the thing that Mykki represents."
While the collection itself captured more dark elements with goth- and metal-inspired pieces (blackletter fonts, graphic tees, kimono-like robes, and pearl earrings and necklaces), Burlon further expressed his allegiance to the cause by wearing a "Love is Love" T-shirt for his final bow.
Last month, Blanco released a heartbreaking music video for "High School Never Ends" that depicted the turmoil of queer outsiders plagued with forbidden love. (It also touches on the refugee crisis in Europe.) Take a look at some of the shots from Blanco's posts on Instagram, or see the behind-the-scenes images from Burlon's show here.