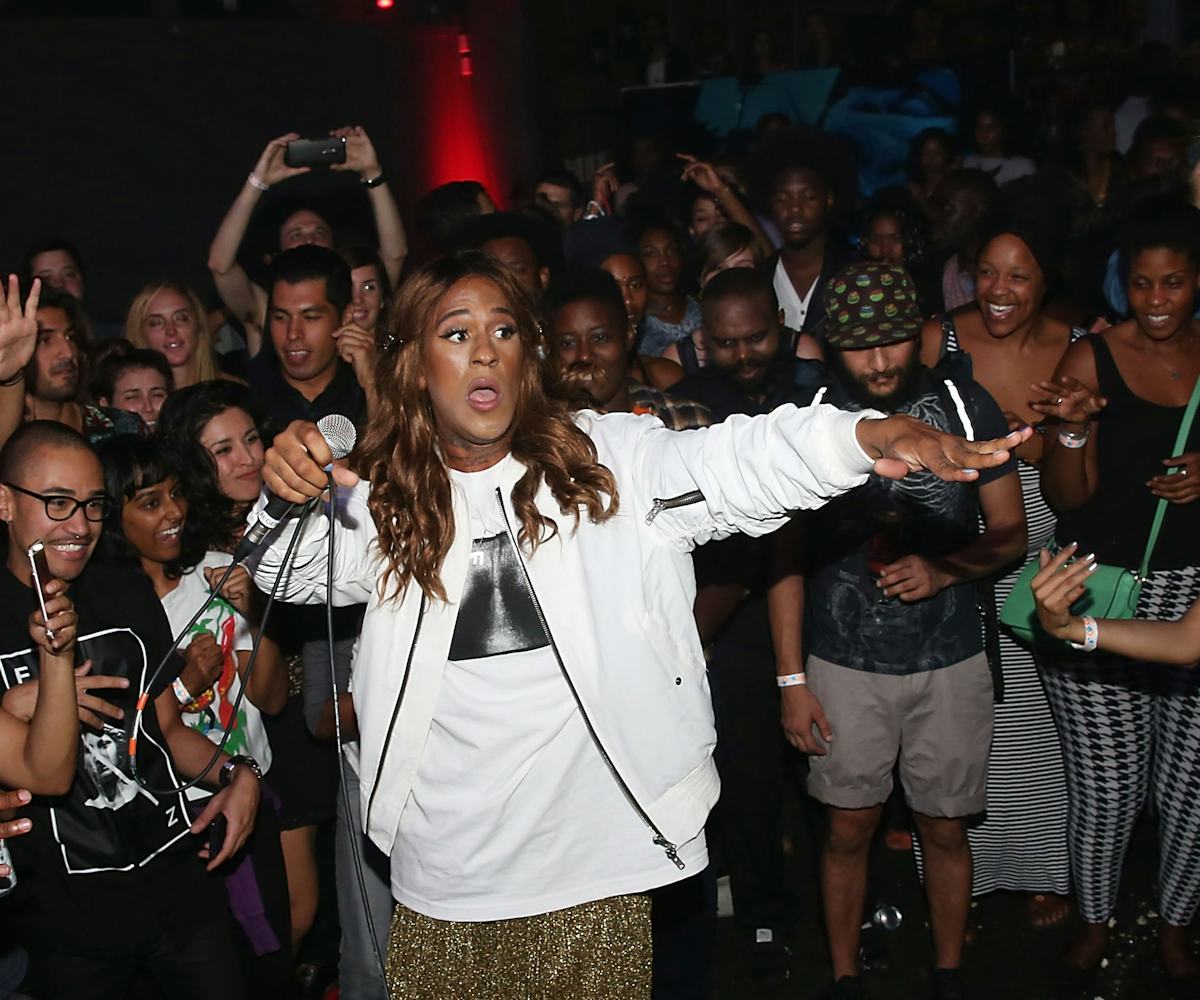 Photo by Joe Scarnici/Getty Images
Police Called After Passenger Felt "Uncomfortable" Sitting Next To Mykki Blanco On Plane
Mykki's calling it "the most bizarre form of homophobia" they've ever encountered
Mykki Blanco, the critically acclaimed poet, performance artist, and rapper, spoke about what they categorized as "the most bizarre form of homophobia" they've ever encountered on a Delta flight just yesterday. After sitting down and falling asleep, Blanco says they awoke to a police investigation after their seatmate alerted authorities because they felt "uncomfortable" sitting next to them. Mykki shared the nightmare over Twitter:
Delta has since reached out to Mykki with a somewhat tepid reply:
No word yet on how the airline will attempt to resolve this specific conflict, though Delta has a recorded poor history of dealing with racism on their flights.
Mykki has been outspoken on a number of issues, from racism in gay media to the homophobia of the music industry to the importance of crushing the patriarchy (with love). It's not surprising they wouldn't stay silent here, and we expect to hear more about this situation from them in the future. Perhaps the scariest thing about this story, though, is that given President Trump's looming executive order on the rights of sexual minorities, this sort of experience could soon become the norm for LGBTQ individuals in the USA.
Mykki, meanwhile, will continue on with the Stunt Queen Tour alongside mega-talented rapper Cakes Da Killa throughout the rest of winter.
Check out Mykki's recently released track "Loner" off their self-titled album, below: