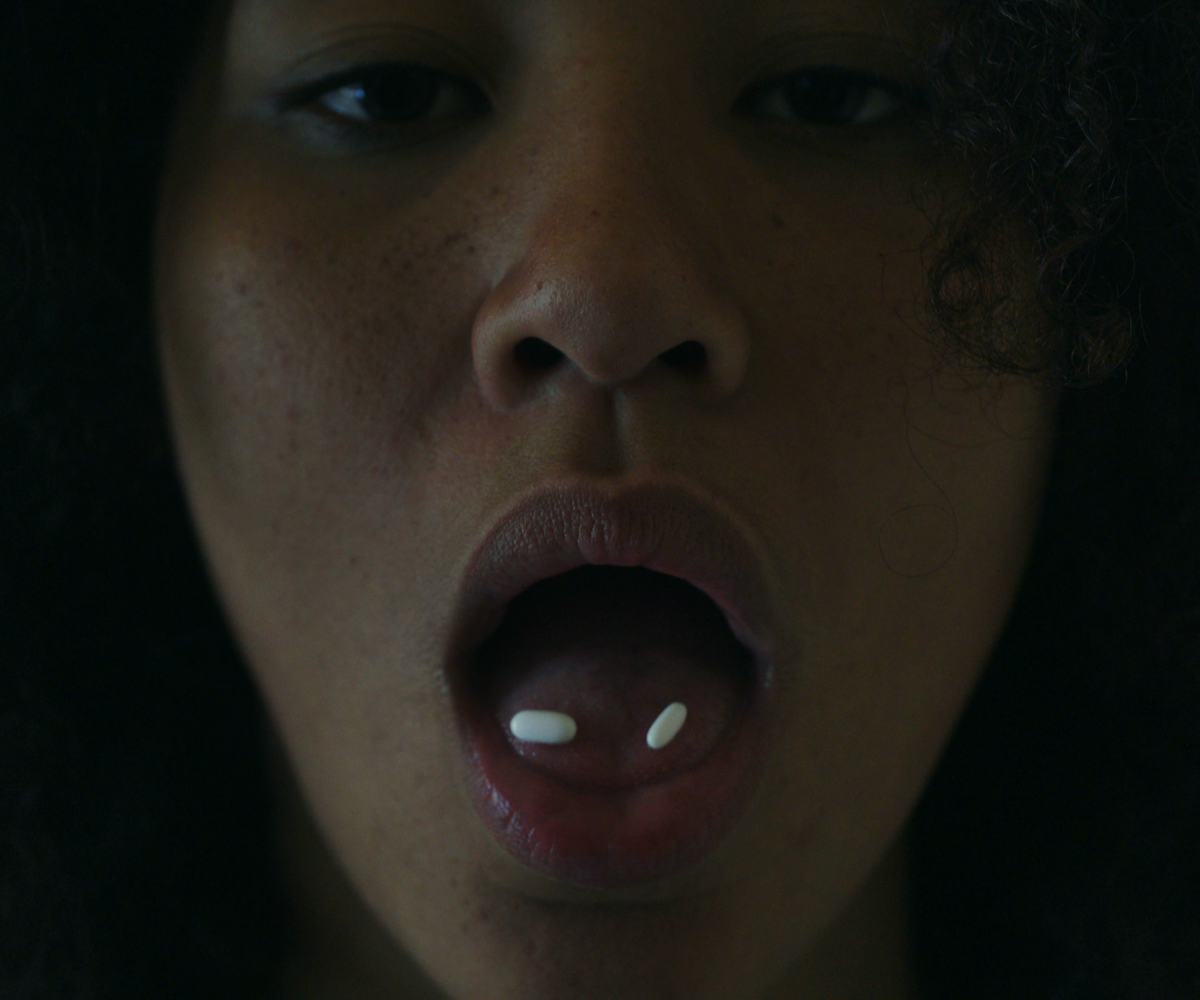 'And Nothing Happened' Sheds Light On The Aftermath Of Sexual Assault
"Own it, examine it, and confront it head on…"
Over the course of this past year, many women have come forward about sexual assault and faced the backlash head on—from Emma Sulkowicz holding Columbia University accountable with her Carry That Weight performance art piece to the women accusing Ian O'Connor of sexual assault to the anonymous ex-Spelman student who called out the Morehouse administration for not handling her report properly to Brock Turner's case that continues to develop in real time. Today, we are honored to premiere the trailer for And Nothing Happened, a short film by Naima Ramos-Chapman about the psychological trauma of sexual assault.
In-between screening her short film at the Los Angeles Film Festival, Ramos-Chapman told us that people have been really receptive to the film so far. One of the first viewings happened to coincide with the release of the Stanford rape victim's letter.
"I remember reading it right after my screening, and feeling super heartbroken but also very proud of [the victim] for speaking out and confronting—even though she's still reeling from the trauma—and being able to talk about it so profoundly," said Ramos-Chapman. "That's exactly why I made my film—being really frustrated with the idea that we should not speak, or feel ashamed enough to not speak about it. It's something that's a crime, it's something that's wrong and happens to so many women, and men too."
As much as the film focuses on sexual assault, Ramos-Chapman emphasized that it's also about PTSD and mental health. "Seeing that imaging, especially in the black community, I don't think it's very common. It is a part of everyday life, and it doesn't make you a monster. There are levels of it."
As a survivor herself, the topic hits very close to home for Ramos-Chapman. In addition to directing and writing the film, she also plays the starring role in her production. "I had some trepidation about that, but the bottom line is that I felt like I wouldn't know how to communicate to an actor on how to hit the right tone," she said. "It's like a poetic amalgamation of me and survivors I've met over the years... It is a world I know too well."
By having complete control over the production, Ramos-Chapman was also able to regain agency, which she mentioned is a huge deal for anyone that has dealt with trauma.
"I think in some ways being all up in and around this film was my own way of trying to regain control of my life post-sexual assault," she added. "Being able to say 'Yeah, this thing happened to me,' but in some ways take back that which this person tried to take," she said. "Own it, examine it, and confront it head on, and not let it change me for the worse. What can I build out of this so I'm not ruminating in the tragedy of it all?"
"I think we really need to teach boys and men how to not rape," she said. "We are always dealing with 'How do we take care of us? How do we bounce back from this thing that's happened to us?' but we need to also pay attention to the people who are doing the raping. We need to figure out how to root out rape culture, starting with the men." 
Through her work, Ramos-Chapman hopes to continue tapping into people's emotional heart spaces. Furthermore, she wants to show young girls and women that their voices on these issues is essential to the conversation.
"We are not weak, we do not have to go it alone, we should not have to feel shame, we can choose to confront sexualized violence head-on," she said. "We can do it through art, or we can do it by reading a letter aloud during the sentencing of your convicted rapist."
And Nothing Happened premieres at the BAMcinemafest in Brooklyn, New York on June 22. To purchase tickets, click here.