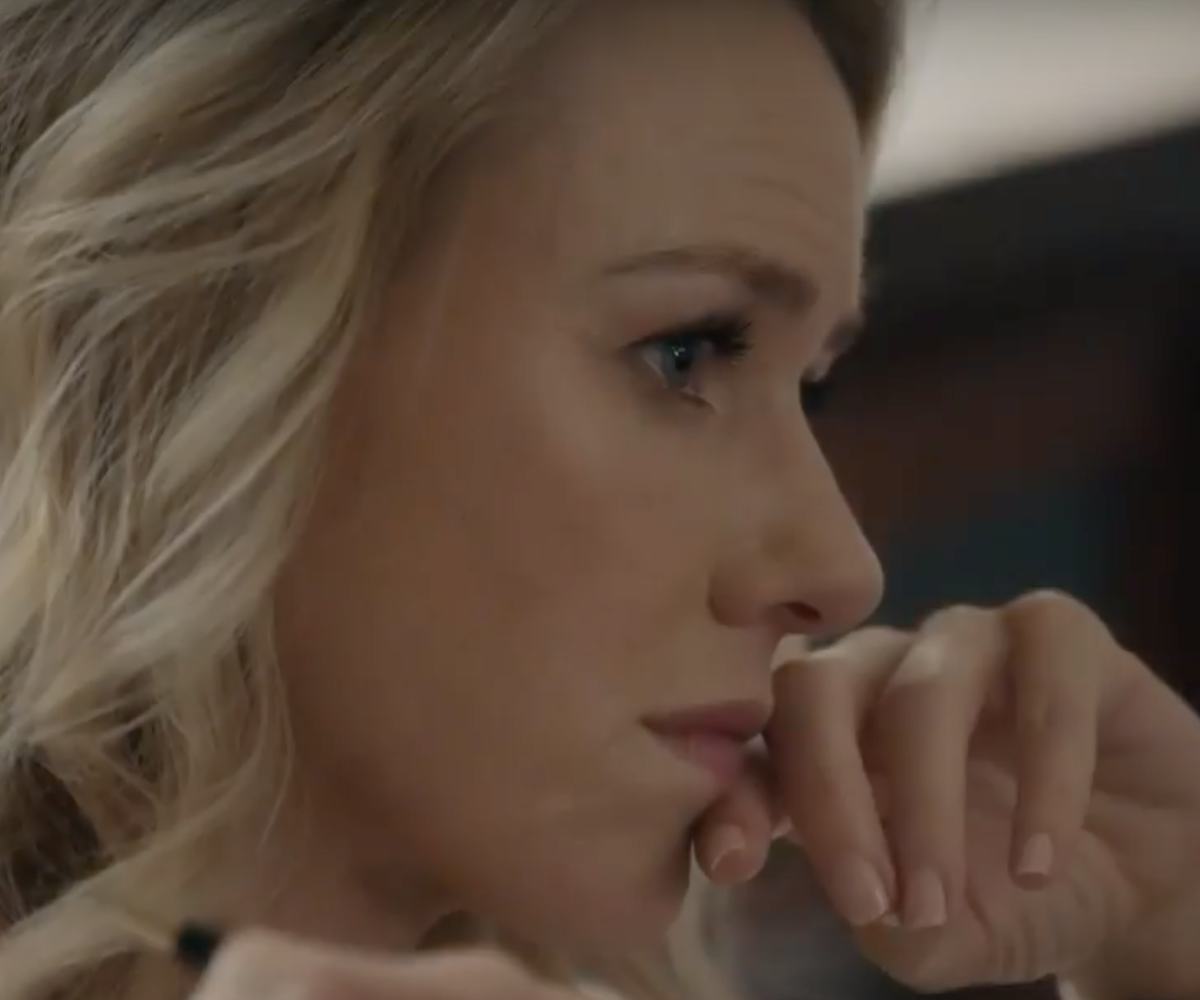 Screenshot via YouTube
Naomi Watts Plays A Very Intense Therapist In The 'Gypsy' Trailer
Prolific performer Naomi Watts has played everything from a surreal identity-swapping waif in Mulholland Drive to a punk rock fighter pilot in Tank Girl. Now, the English actress is taking on a new challenge in the upcoming Netflix series Gypsy. In the show's first trailer, Watts makes terrifyingly direct and prolonged eye contact with the camera as she recites the Hippocratic Oath. Check out the intense teaser, right here:
The new show, created by newcomer Lisa Rubin, tells the story of a psychological counselor who becomes dangerously involved in her clients' lives. Watts' creepy stare down is just a hint at the kinds of disturbances that lurk underneath her veneer of helpfulness. According to Deadline, Billy Crudup, Sophie Cookson, Lucy Boynton, and Karl Glusman, are set to play protagonist Jean Holloway's patients and lovers. The first two episodes of the new series will be directed by Sam Taylor-Johnson, best known for her work on the first Fifty Shades Of Grey film.
Here's the official synopsis: "Gypsy is a ten-part psychological thriller that follows Jean Halloway (Naomi Watts), a Manhattan therapist with a seemingly picturesque life who begins to develop intimate and illicit relationships with the people in her patients' lives. As the borders of Jean's professional life and personal fantasies become blurred, she descends into a world where the forces of desire and reality are disastrously at odds."
Gypsy will debut on Netflix on June 30.