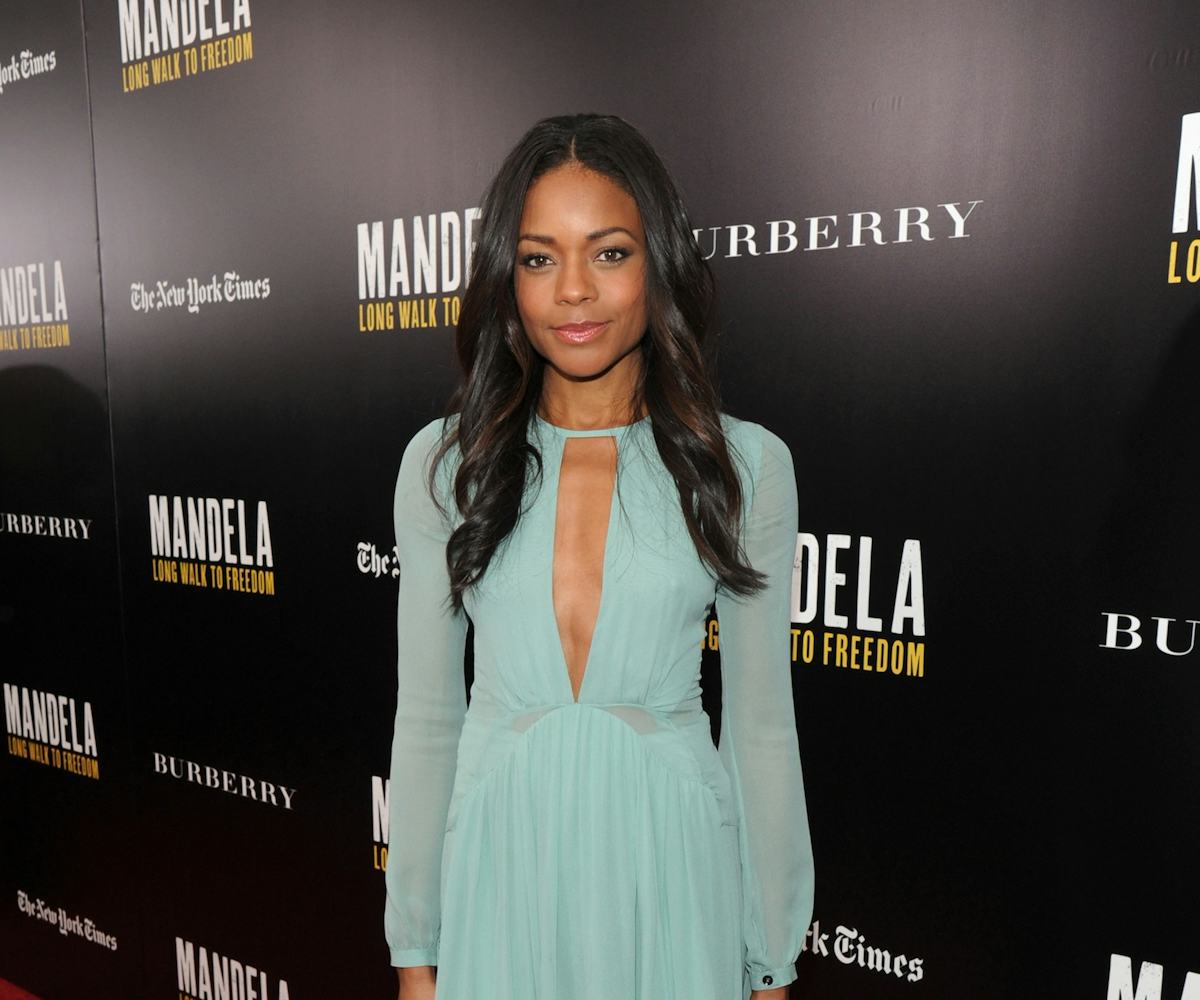 photo via getty images
best dressed: naomie harris
we are thankful for this outfit.
We're already obsessing over what to wear for Thanksgiving, but we think Naomie Harris' mint green Burberry dress might just be the ticket. It's cool enough to convince your family you're into fashion, but comfy enough that you can sit down and eat for hours in it. And paired with burgundy sandals and a black clutch... well, it's pretty much perfect.
But instead of bemoan our lack of a outfit like Harris' we're going to buy our own with these items below. 
MUST: Missguided Dress -- $32.50
TRUST: Fossil Zip Clutch -- $75