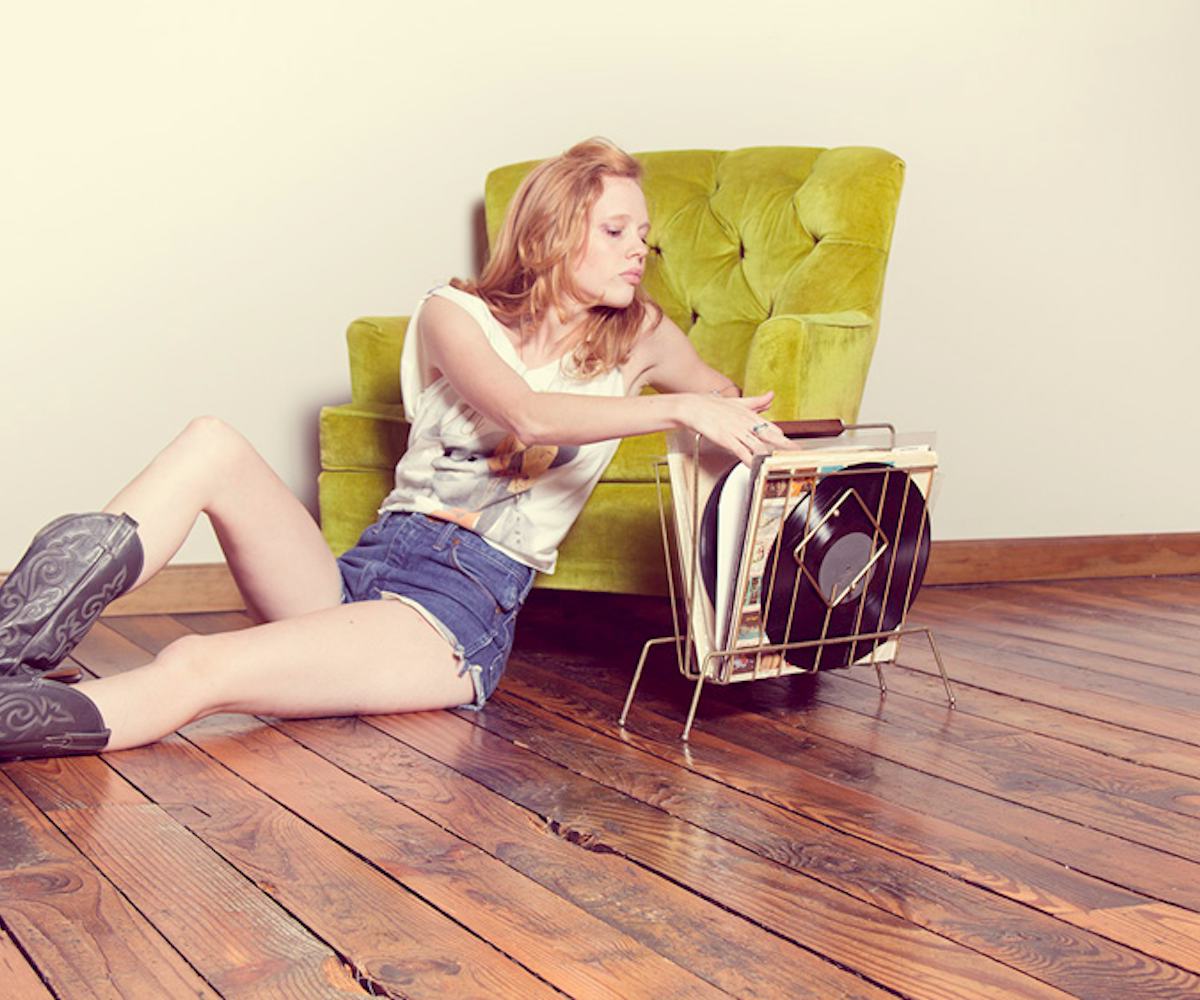 photo by jeremy ryan (courtesy of goodbuy girls)
wanderlust: nashville
get ready for music city eats.
We're used to our summer harvest of beloved music festivals, but a food festival? Now that's something we can get behind. On September 21 and 22, Music City Eats: Nashville Food, Wine & Spirits Festival debuts with a mouth-watering array of demonstrations and showcases from Nashville's local farms and restaurants. But fear not, music lovers! There will be live music played throughout the two-day festival including "PettyFest," a tribute to Tom Petty and the Heartbreakers hosted by Kings of Leon. But just in case you can't get enough of the food and culture there, here's a city guide to the Music City's best eats and buys (including a few restaurants that will be participating in the festivities).
EAT
Arnold's Country Kitchen (605 8th Avenue S.)
This family-owned restaurant has been around for 30 years, and from the looks of the never-ending line, it's still doing something right. So pick your meat-and-three wisely and whatever you do, don't pass on the banana pudding.
The Catbird Seat (1711 Division Street)
Picky eaters beware: This 32-seat restaurant is more of an experience than a place to eat. Watch as Chef Erik Anderson chooses and creates your meal in front of you, and prepare yourself for a gastronomical surprise every step of the multi-course way.
Etch (303 Demonbreun Street)
This Mediterranean/North African/Asian fusion eatery has a menu chock-full of spices, tastes, and combinations you've probably never encountered in one place, thanks to local celeb chef Deb Paquette. So will it be the Moroccan-spiced venison with pear butter or the ginger grits?
Prince's Hot Chicken Shack (123 Ewing Drive)
You can't pass through Nashville without a taste of their specialty hot chicken, and this shack serves up a kick you won't forget. There are five levels of "hot" to choose from, so beginners, do yourself a favor and take it slow. This is seriously hot chicken.
DRINK
No. 308 (407 Gallatin Avenue)
Drinks named after famous writers and taxidermy on the walls? Whiskey Discos every Sunday? With a decor and groove like that, you can't go wrong.
Losers (1911 Division Street)
The Shuffleboard and pool tables are just a few of the things that draw the crowds to Losers. This dive bar offers not only cold beer and live music, but also a community of songwriters and artists that come together to unwind and relax. P.S. Winners is next door.
LISTEN
Tootsie's Orchid Lounge (422 Broadway)
Decades of history are packed into this honky-tonk and the proof is in the memorabilia lining the walls. Boasting clientele such as Willie Nelson and Patsy Cline, this lounge still hosts an array of performers on stage. Come for the drinks and stay for the music.
Third Man Records (623 Seventh Avenue S)
Nashville is home to the headquarters of Jack White's Third Man Records label. But inside you'll also find a live music venue and a collection of local records for sale. There's no better place to get your vinyl fix.
SHOP
Goodbuy Girls (1108 Woodland Street)
You haven't fully immersed yourself in true southern culture until you own a pair of cowboy boots. However, a new pair can easily break the bank, so find yourself a pre-loved set from this vintage boot destination.
Old Made Good (3701B Gallatin Pike)
What better way to appreciate a town then by supporting local artists? Old Made Good (or OMG) has all of that and more. Vintage goods, handmade accessories, clothing, and one-of-a-kind furniture make this boutique a must-see. Oh, and the floor is covered in gold glitter. So, yeah. 
This post is sponsored, but who doesn't love hot chicken and vintage cowboy boots?!