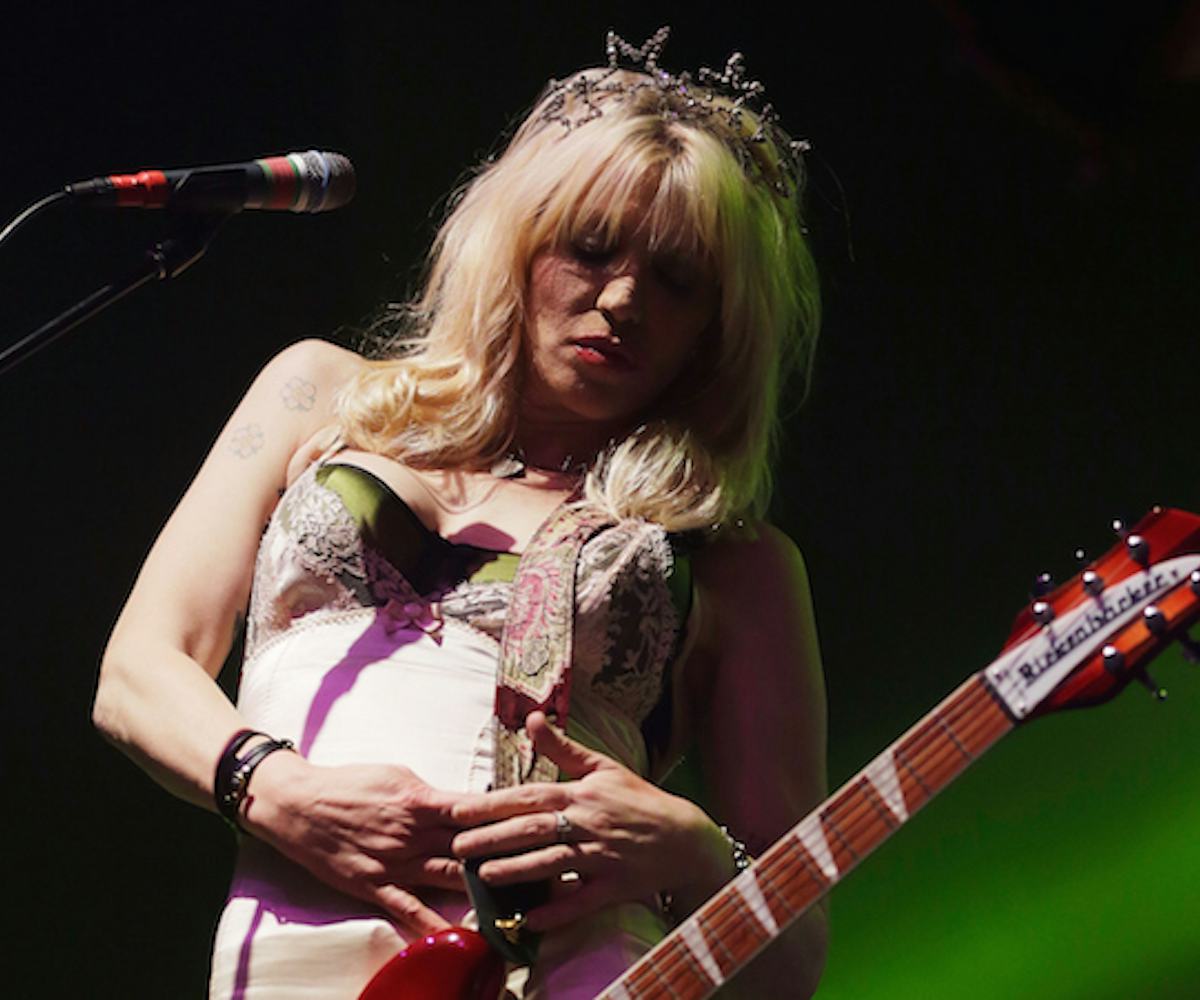 Photo Mark Metcalfe/Getty Images Entertainment
Nasty Gal Is Collaborating With Courtney Love
That's right, glam-grunge purveyor Nasty Gal has signed up glam-grunge queen Courtney Love for a new collection coming in the new year. It's a kismet-kissed meeting of the minds.
The brand first teased the collab with the post below, featuring a shot from Love's 1998 Celebrity Skin with the caption, "we've got a killer collaboration coming soon with one of the baddest bitches of all time. Any guesses?" The hint was not, as you can see, subtle.
Soon after, Nasty Gal offered up a full confirmation as well as details on a rather enticing contest.  
Brand #Girlboss Sophia Amoruso followed that up with this. Her excitement is palpable.   
All those emojis are quite appropriate for a multitude of reasons. After all, this is the collaboration for which Nasty Gal has been waiting its entire existence and, quite possibly, a great opportunity for love to achieve a measure of fashion success beyond her status as a muse and icon.
Already, Nasty Gal has collaborated with a number of brands both large and small running, from For Love & Lemons and Lazy Oaf to Teva and MAC Cosmetics. None of those, however, featured the star power of this multitude. Perhaps this was because Nasty Gal liked to stress its scrappy roots. Perhaps it was because Nasty Gal represents such a specific attitude and aesthetic that it was hard to find a suitable partner.
Whatever it was, the brand that began as a vintage rocker clothing reseller finds has certainly found that perfect aesthetic partner in Love, a former icon to Marc Jacobs, Hedi Slimane, and others. Already, Nasty Gal traffics in everything from the grungy "Kinderwhore" look Court put forth in the early '90s to the Old-Hollywood glam the signer offered up as her career progressed. Love is also a pitch-perfect match when it comes to the unapologetic attitude Nasty Gal has adopted almost since its inception.
For her part, Love has given fashion design a shot at least once before. This, however, is her first work with a brand on this level. While details are scant at this time, we're anticipating a happy marriage, lace, and possibly some Gypsy-style jewelry.