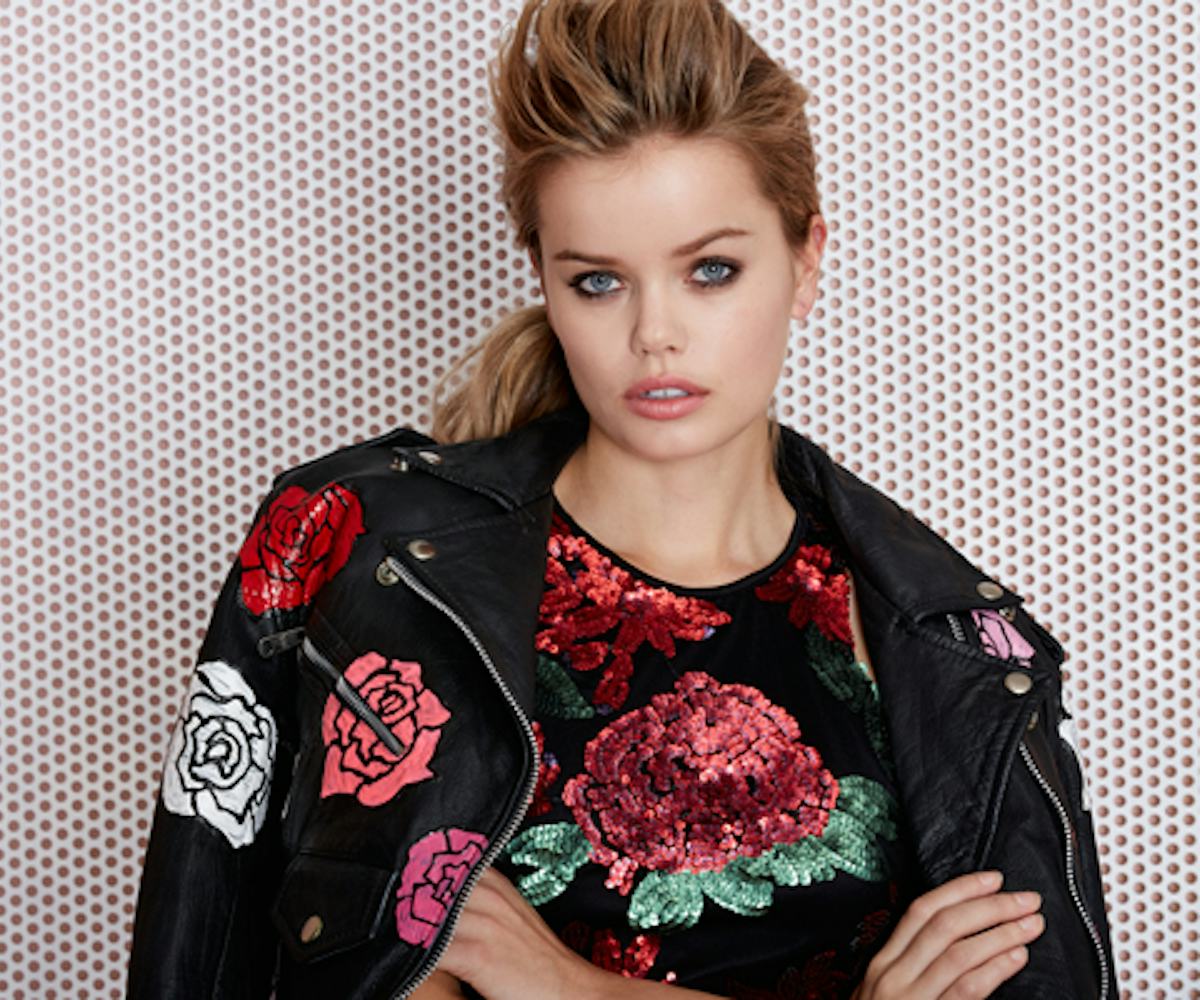 nasty gal's latest collab is here
we love peggy noland x nasty gal
While the lipstick trio from Nasty Gal's collab with M.A.C. may be sitting pretty at the very top of your holiday wishlist right now, it's about to get neck and neck with the online retailer's newest collab coming at you from a lesser-known but equally rad name. Kansas City turned LA-based designer Peggy Noland is punching out three insanely cool looks just for Nasty Gal. The fully styled outfits are available today and include a comic book-esque, candy-themed oversized sweater, studded boots, one leather and one denim jacket covered in puffy paint roses, and a sequined green tee, to name a few. The designer (who's known for making garments featuring everything from consumer culture symbols to net art) exclaimed, "I am always looking for opportunities to work with fellow Girl Bosses—the fact that this one involves puffy paint and candy makes it a bit sweeter!" We totally feel that, Peggy, so just in case you were looking for some retail therapy today, the perfect excuse just landed in your lap. Get on the site ASAP today, tomorrow, and Monday to treat yourself to something bright and shiny by scooping up the exclusive items.
Nasty Gal x Peggy Noland "I Want Candy" shirt, $100; Rise & Shine Metallic Midi Skirt, $68.
bad seed sequin skirt and top, $58 and $48; Jacket to debut.
At Midnight Sequin Tee Dress, $68; Superga Pony Platform, $170; Jacket to debut.