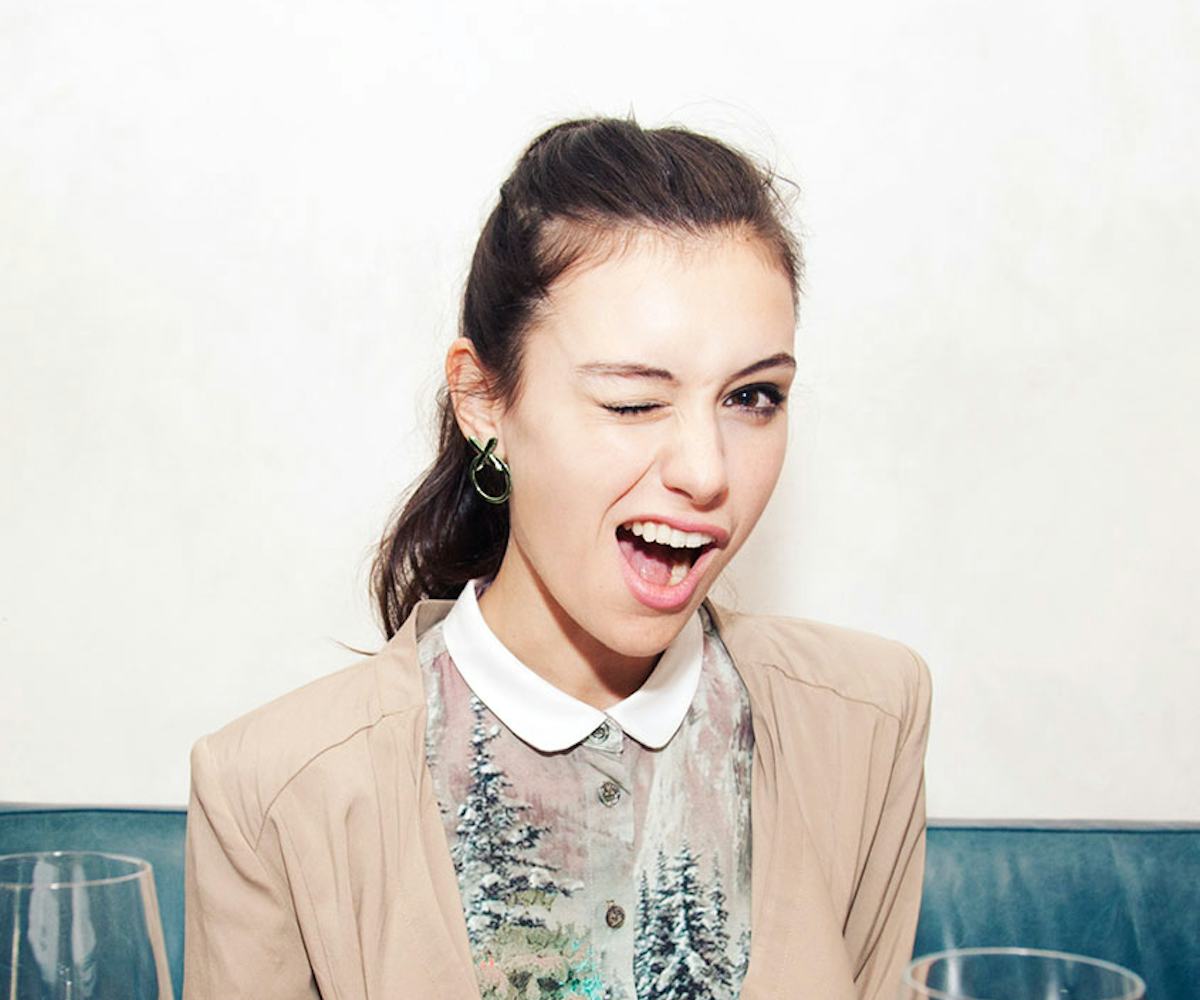 All photos by Kate Owen.
shoe-in
celebrating nasty gal's shoe cult with our favorite blogger babes.
Cults? Eh, not necessarily recommended. But Nasty Gal's new shoe collection, the aptly titled Shoe Cult? Now that's another story.
On the heels (sorry, had to!) of its debut clothing collection, the L.A. label and e-tailer has unveiled yet another in-house label, this time for your feet. Inspired by cool girls around the globe, the Shoe Cult offerings are equally as diverse--think polka dot booties, leopard print sneakers, and plenty of black platforms--but we don't have to tell you that, since you can shop the entire collection right here. 
Last week Nasty Gal threw a brunch to celebrate the brand new line and invited the "cult"'s original New York members: bloggers such as Christina Caradona of Trop Rouge, Olivia Lopez of Lust for Life, and the Dadon sisters of How Two Live. Between bites of mini pancakes and fried oysters, we quizzed the girls about their shoe habits. See below to see just how many pairs of shoes these girls have...and how they manage to fit them all in their closets. 
Pairs of Shoes Owned: 
"I can't even tell you how many pairs I have, at least more than 50."--Christina Caradona, Trop Rouge
"Probably 100 pairs." --Shayla Drake-Greene, All Things Slim
"Between 20-30 pairs, probably."--Michelle Madsen, Take Aim
"Mine are scattered all over my room so it's too hard to keep track!"-- Natalie Liao, La Vagabond Dame
Storage Strategy: 
"I don't have a strategy. Mine are all sprawled across the room and on top of each other. I try to pile my dirty ones together and then my clean ones so they don't all get beat up."--CC
"I store mine in different locations; I have some in my closet, some in New York, and I keep a lot in storage. One of the benefits of living in L.A."--SDG
"I keep a lot of mine at my boyfriend's house. He doesn't like that so much."--Jennifer Humphrey of A Go Go
"Luckily we're sisters, so we share all of our shoes!" --Jess and Stef Dadon of How Two Live
Most pairs of:
"Black boots"--Unanimous