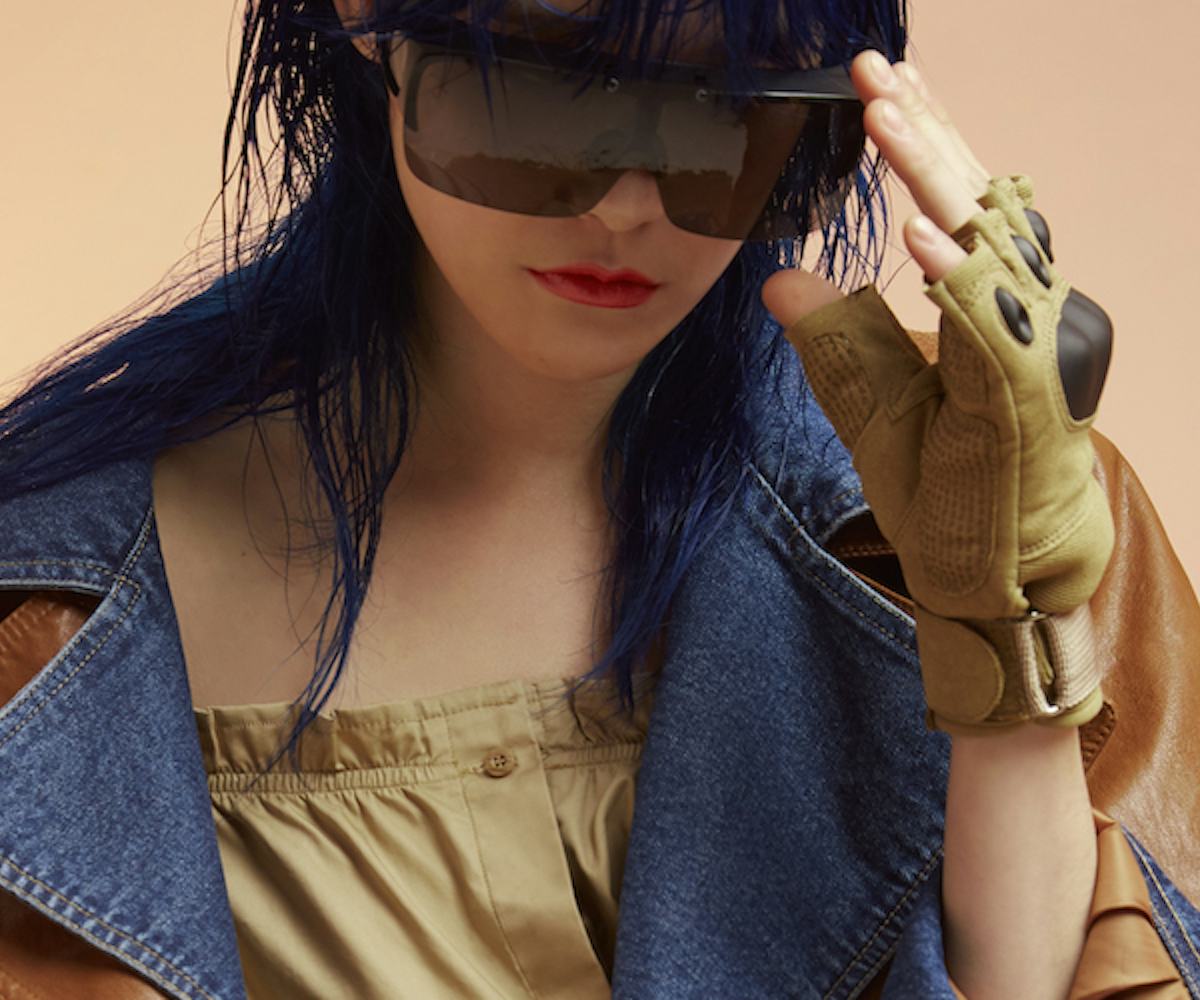 Photo courtesy of Nasty Gal
Nasty Gal Is Back, And Better Than Ever
This spring brings the brand's strongest collection yet
Nasty Gal has had a bit of a rocky past two years. As stories emerged about the cult-favorite online shopping destination filing for bankruptcy back in November 2016, after OG Girlboss Sophia Amoruso stepped down in 2015, the fashion company's future seemed uncertain.
However, after being acquired by British retailer Boohoo this past February, the team is back on it. Okay—so maybe they were never really truly gone, but what's coming seems to be some of Nasty Gal's best yet.
We chatted with Nasty Gal editorial director Tiyana Grulovic to get the lowdown on what to expect from its upcoming spring collection—the first since the acquisition. With many from the original L.A.-based marketing and creative teams still on board, to ensure that the original Nasty Gal ethos remains, they are working together with the new design, merchandising, and buying teams based in the U.K. "Spring is really where you'll see what our new design teams are up to. We're all really excited about it," she says.
So, what's coming, exactly? Pieces inspired by the happenings of today's world, as well as a ton of throwback moments. "We always, always take inspiration from the world around us, but we also look to the women in that world, and how they express themselves," says Grulovic. "Our customer inspires us on the daily—she's strong and confident, and we get that by understanding her give-no-fucks attitude, we can understand her style and desire for something new."
Of course, Nasty Gal will always stay true to its eBay vintage roots. "Pulling inspiration from the past will be an underlying element each season. Our design teams are constantly hunting for original vintage pieces or pulling from our archives, looking to be inspired by prints, shapes, fabrics, and details, to ensure our range is unlike anything else but still maintains a Nasty Gal identity." That's where one of its spring collections, titled As! If!, stems from. "In this grouping, we'll be seeing a lot of '90s nostalgia coming through in everything from graphic tees to neon colors, denim washes, and silhouettes—even in swimwear," says Grulovic.
But that's not all. The Today Tomorrow collection draws its inspiration from a post-apocalyptic world, with all of the destroyed denim, raw cotton, and utilitarian styling and silhouettes that one could dream of. And for the dreamers out there comes the Romantic Entanglements collection, one that Grulovic describes as being inspired by the pre-tech world, capturing the need for simpler times, happier IRL moments, and a dreamier state of mind. "Floaty chiffons, volume-filled silhouettes, and pieces edged in delicate lace invoke romance from both history books and the great seas."
Along with infrastructure changes that came with the acquisition came not only stronger collections but a real, dedicated focus on in-house lines and unique pieces "at price points that cool girls can actually afford."
Cue in Nasty Gal Studio, an offering of premium pieces that are inspired by those truly extraordinary and unique vintage finds that used to be sold on the original eBay store, at price points ranging from $80 to $280. "We sought inspiration from really special, hand-embellished vintage gems and reinterpreted them in new ways, pulling from the way women were wearing them in the real world." Focusing on beading and traditional embellishment techniques, you'll find gorgeous dresses, jumpsuits, rompers, and more at prices that can't be beaten. "Hand-embellished and delicate beadwork for less than $300 is, like, WTF!" says Grulovic. We agree.
While this dreamy new in-house line has already been introduced for the holidays, we can expect more to come sometime this March—just in time for festival season and all of those spring weddings. Moroccan-inspired beadwork, vibrant primary colors, and geometric shapes make up the festival drop, while ultra-feminine embellished bodysuits and stunning florals will have your every fancy spring soiree covered.
With the upcoming spring collection, the spirit of Nasty Gal remains true to itself and as unapologetic as ever. "It's not like we died," she reminds me. "We're still for that ballsy girl who's never been afraid to just be herself. She's brave, savvy, confident, and connected to the world around her, even if that means she's a different person from one day to the next! We want to give her that space to experiment. Who says you need to look a certain way every day? It's 20-fucking-17!"
Getting to take a look at the line firsthand at the spring preview, I can assure you, we have a lot of good things to look forward to starting mid-December. But don't listen to me. Take a look for yourself, below.