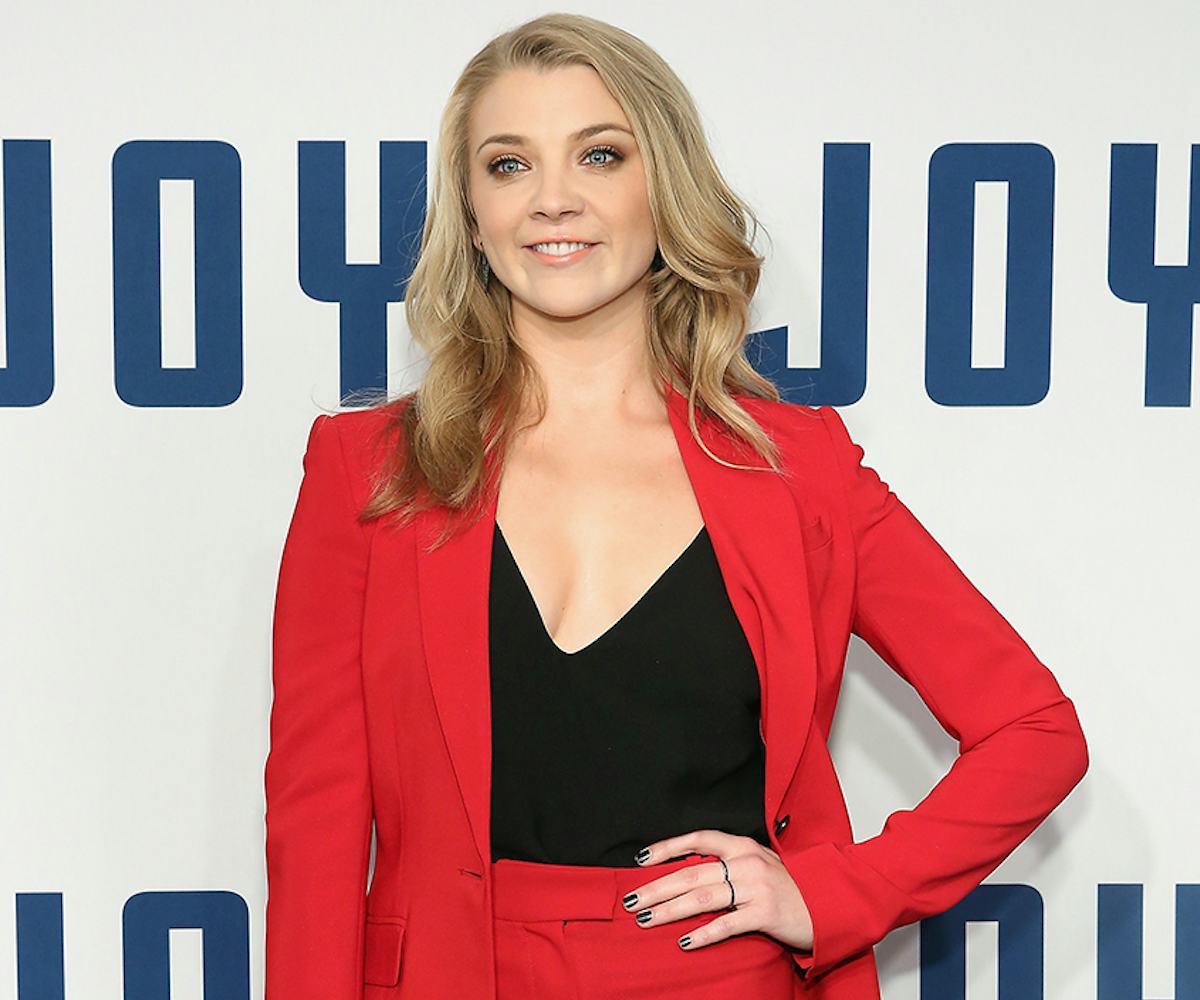 Photo courtesy of Monica Schipper
Natalie Dormer's Accidental Spoiler Face Is Priceless
but are there dungeons in spain?
Margaery fans, rejoice! During an interview on Jimmy Kimmel Live, Natalie Dormer accidentally dropped a hint that her character will be back in action during Game of Thrones season six. When asked where she filmed this season, she claimed she was "in Spain a lot this year, actually."
Ahem—but as we recall, wasn't Margaery kinda sorta thrown into a dungeon last season, only to leave us hopelessly waiting for an update in the final three episodes? Kimmel remembers the same, calling Dormer out on whether she just gave us a major clue or not. She quickly responds, stating "There are dungeons in Spain as well, Jimmy!" What we really loved was her reaction—eyes wide, straight-faced with a nervous kind of "oh, sh*t" laughter. Dormer herself claims to live life spoiler-free, telling Kimmel that she stopped reading other character's storylines so that she's just as surprised once the show airs. With that in mind, we imagine this tip-off wasn't exactly intentional.
Okay, so maybe she didn't drop any major spoilers, but we're looking forward to see what happens with Margaery's character in season six!
Watch the interview below: