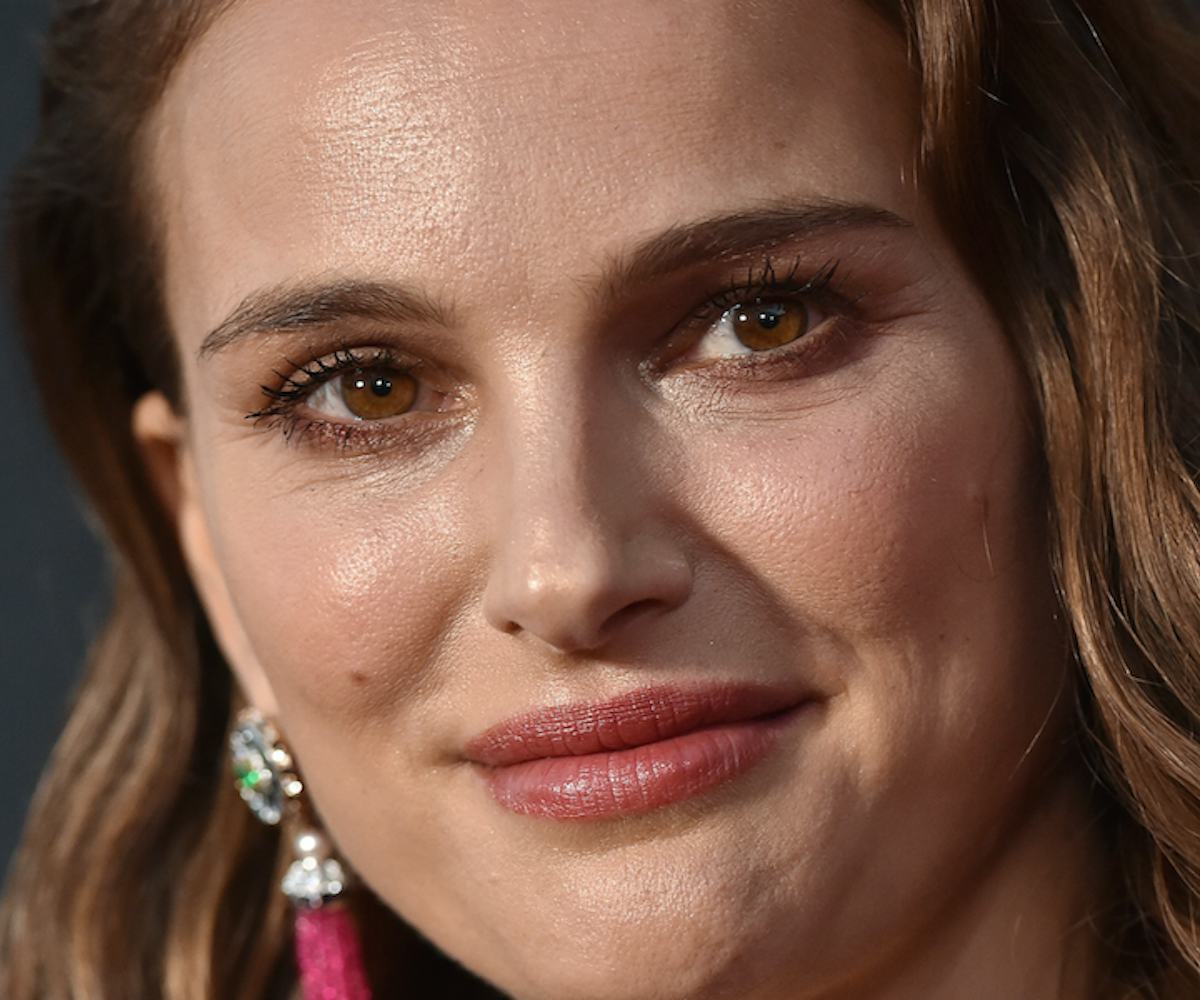 Photo by Axelle/Bauer-Griffin / Getty Images
Natalie Portman On Sexual Harassment In Hollywood: "I Have 100 Stories"
"What do we close off of ourselves or diminish in ourselves because we want to protect ourselves?"
After listening to the recent wave of discussions on sexual harassment in Hollywood, actress Natalie Portman says she was, at first, thankful that she hadn't experienced the worst of what she had been hearing about. "I was like, wow, I'm so lucky that I haven't had this," she said this past Sunday at her talk during Vulture Festival L.A. But upon further reflection, Portman realized it wasn't that simple: "I went from thinking I don't have a story to thinking, Oh wait, I have 100 stories. And I think a lot of people are having these reckonings with themselves, of things that we just took for granted as like, this is part of the process."
Portman's comments come in the wake of the seismic, consciousness-raising shift in contemporary conversations about the kinds of indignities women in the entertainment industry face. While maintaining that she was never directly assaulted, the acclaimed actress gave a few hideous examples of the type of unacceptable behavior she has faced. "I've had discrimination or harassment on almost everything I've ever worked on in some way," she said. Her anecdotes ranged from being put into uncomfortable sexual scenarios to being described as "exhausting" for offering her input on set.
One harrowing story involved being invited on to the private jet of a producer: 
I showed up and it was just the two of us, and one bed was made on the plane. Nothing happened, I was not assaulted. I said: "This doesn't make me feel comfortable," and that was respected. But that was super not okay, you know? That was really unacceptable and manipulative and could have been—I was scared, you know? But just the fact of any woman, if you're walking down the street alone at night, you feel scared, and I'm not sure guys know what that [feels like].
"There was definitely a period where I was reluctant to do any kind of kissing scenes, sexual scenes. Because [for] my first roles, the reaction people would [give] in reviews [was to] call me a Lolita and things like that, and I got so scared by it," Portman said, likely referring to her breakout character in her first feature-length film, Léon: The Professional. "And I think that's also got to be part of our conversation now: When you're defensive as a woman against being looked at that way, that you're like, 'I don't want to'—what do we close off of ourselves or diminish in ourselves because we want to protect ourselves?"
Portman also questioned the gendered nature of jobs on film sets: 
Usually you walk into a movie as the only woman, and you're often the only woman on set. It's very rare to have female crew members apart from hair, makeup, and wardrobe—the very stereotypical departments for women to be in—and I think women experience this in a lot of industries ... The surprising thing is it almost feels strategic to keep you away from other women, because you don't have the opportunity to share stories ... You have to work hard to find and actually connect to people doing the same thing because we're often that one seat at the table.
You can read more of Portman's comments on the matter over on Vulture.