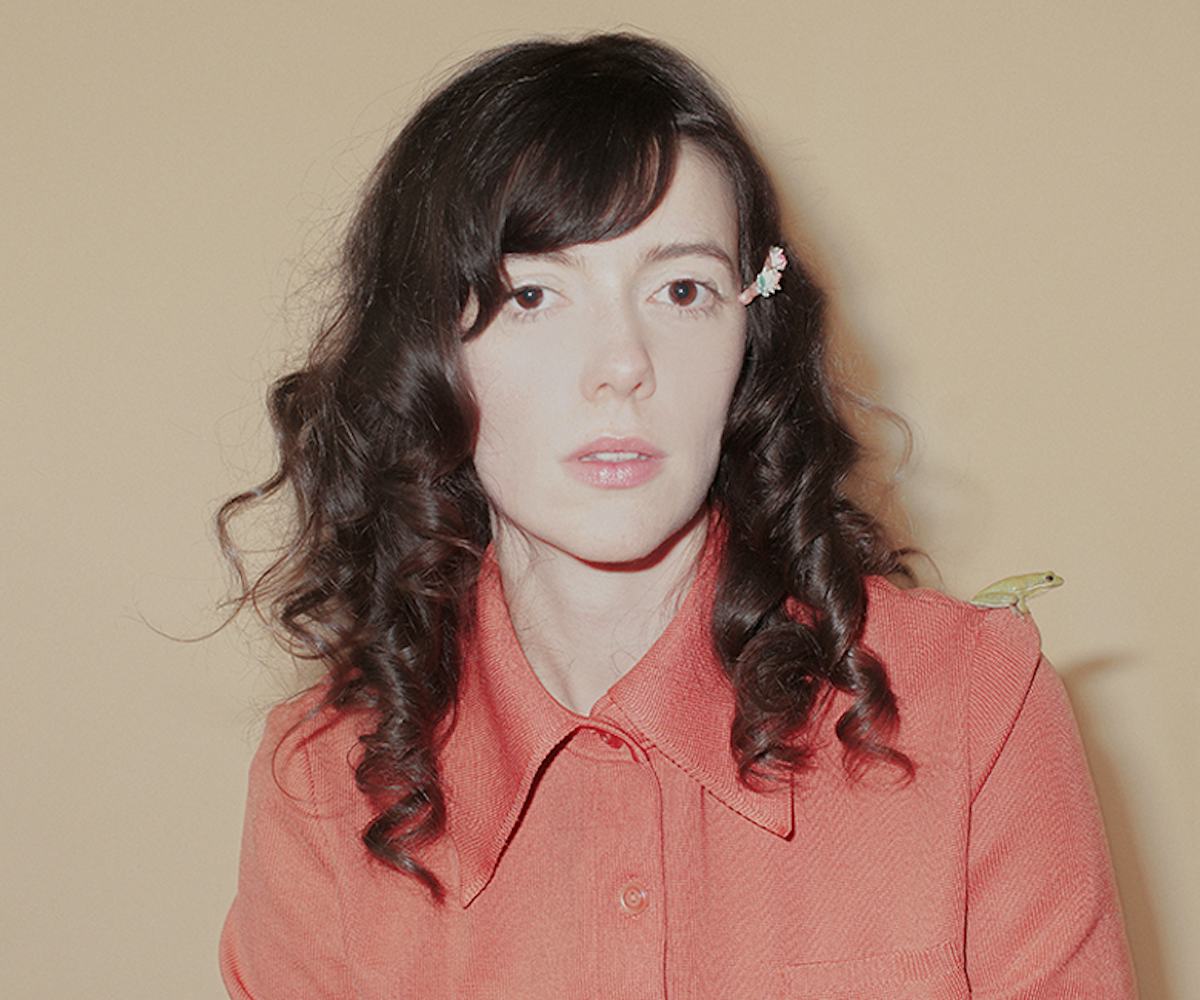 Photo by Tonje Thilesen
Natalie Prass Is Looking To The Future In Her Brilliant New Album
'The Future and the Past' is out today
When Natalie Prass was in middle school, she auditioned to be in a pop band. The people in charge asked her why she wanted to be a singer, and what she wanted to do with her music. Her response: "Well, like Lenny Kravitz, I wanna make the world a better place, I wanna unify people." Prass is coming good on her prediction in 2018 with The Future and The Past, the follow-up to her critically lauded, self-titled debut, as well as leading the charge for a Lenny Kravitz reappraisal at the same time.
This nearly wasn't the record we were going to get from her. Another was in the pipeline, but then 2016 happened, and Trump got in. Confronted with a world of uncertainty, Prass began to consider her own position in the mix and responsibility as an artist. She scrapped the record she made, booked studio time, and started again, splitting from her record label in the process: "To me, it was like, I have no other choice, I have to do this, I have to at least try to say something. I know a lot of people are probably sick of hearing about politics and divisiveness, but I feel like complacency and silence and ignoring things got us here in the first place."
It feels like music is reckoning with Trump en masse now, but the protest music being released sounds different than that of past eras. Prass asks: "Why's it just this kind of folk-Americana that is okay for people to be political?" And yeah, the image of the protest singer in popular consciousness is a person with a guitar, singing a folk song—Bob Dylan. Joan Baez. Pete Seeger. Problem with this image is: It's a lie. It's always been a lie, but these icons are so prevalent that they've swallowed up the fact that political music has never been specific to one genre or one era, with some of the greatest protest songs coming from Billie Holiday, Public Enemy, and Bikini Kill. And protest music is something a lot of people are reclaiming right now, not least Prass: "I'm just taking a cue from people I have so much respect for, Stevie Wonder and Nina Simone and Curtis Mayfield and Marvin Gaye, and all these Brazilian artists, Caetano [Veloso] and Gilberto [Gil], talking about their culture and talking about their country and what's happening socially, doing the hard work of putting themselves on the line so they can, like, energise people. People need that shit. People need to hear it."
The result of taking these cues is a record that feels grounded in the here and now, whilst leaning on funk, Motown, and '90s R&B rhythms. First single, "Short Court Style," shuffles and grooves, with electric piano and slick guitar licks and whoops and hollers throughout. It's a total jam, on which she sings: "For all we know, oh the world is trying to show us where we first went wrong." Heavy motifs or examinations of the world as it is aren't so much Trojan-horsed into the tunes as they are woven throughout them, and since Prass is as skilled a musician and arranger as she is a songwriter, you have to look closely to spot the pattern, which again comes as a product of influence: "The only type of music I could listen to when I was going through all of this was gospel. It was the only thing that was cutting through to me, that made me feel human again and made me feel any sense of happiness. Gospel talks about life's struggles, but you always feel like it recognizes these struggles and that you can overcome them. I needed that energy with the music I was making, so I thought there must be other people out there who needed that energy, too."
The album's other single so far, "Sisters," is the one that most obviously reveals this Gospel influence, with a choir of backing singers singing the refrain: "Keep your sisters close, you gotta keep your sisters close." When talking about returning to the studio to make the record, this was one of the songs that came immediately, and it carries this urgency and ferocity with it. "I wanna say it loud for all the ones held down, we gotta change the plan, come on nasty women," she sings. It's probably Prass at her most didactic, but it cuts right through to the heart of what the whole album is about. "I needed songs that would help me break through all the despair I was feeling," she tells me. "I wanted songs that would feel like a hammer that would break down all of that." 
On the album's other real defining track, "Ship Go Down," Prass sings, "You know it's crazy to see a ship go down," and that's kinda what the past few years have felt like. You're watching this tragedy happen and feeling like it's so massive, that you can't do anything about it. Or rather, that you should have already done the things that needed to be done to stop it. You should have seen that iceberg coming.
If anything is to characterize this new wave of political pop music, it's the feeling that it is reaching out from artist to audience. They are not speaking for us, but they are speaking to us, sharing all the confusion and anxiety that so many of us have been feeling. Natalie Prass is doing that, looking to the past to try and draw a map for the future. Musically, politically, personally. She has the ability to reach through the music and make sense of what's going on, and make you feel better about it.
The Future and the Past is out today