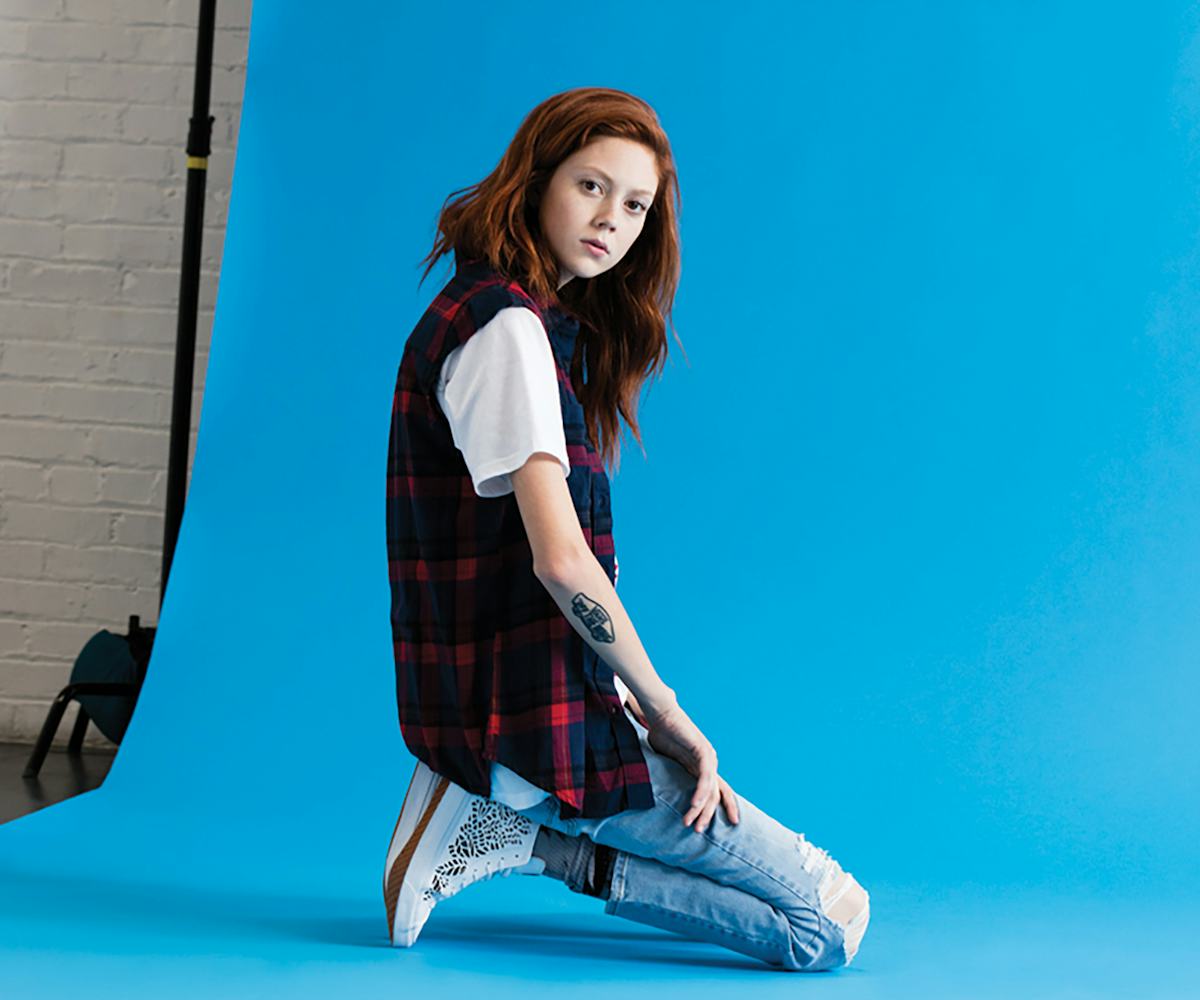 Photo courtesy of Vans
Skater-Turned-Model Natalie Westling Is Back With Another Vans Campaign
Last month, Vans announced its new fall 2016 campaign, where once again, the brand teamed up with a group of ambassadors to model the latest Sk8-Hi offerings in honor of the brand's 50th anniversary year. This season, Vans picked seven ambassadors, from punk rock icon Henry Rollins to acclaimed pro surfer Dane Rollins, to represent the label.
One ambassador that stands out the most is a familiar face: model, skater, and true Vans fan Natalie Westling, who's back for her second campaign with the legendary skate brand. Westling was shot wearing tomboyish styles, such as overalls and bomber jackets, paired with the latest Sk8-Hi designs for women, including laser cut leather versions of the Decon and Slim. 
Westling seems like a natural choice, as she's been a longtime fan of Vans. She acquired her first pair—red-and-black checkerboard slip-ons—at the age of four and, more recently, tattooed the brand's logo on her forearm. Her love for skating started even earlier than her love for the brand, though. She started skating at the age of three—without the help of anyone, at that. "I just attempted everything on my own and made it through—after some literal bumps along the way," she says laughing.
But what makes her such a great choice as a Vans ambassador isn't her history of skating, or love for the brand, or the fact that she's become a favorite model amongst the likes of Marc Jacobs, Hedi Slimane, Tom Ford, and others. It's the fact that she's a total badass, in both the modeling industry as well as in the world of female skaters, and an inspiration to women everywhere—a role she doesn't take lightly. "I am really, really honored to have these opportunities," she says. "I hope it helps reflect the fact that girls can do whatever we set our minds to. No one is boxed into one 'type' or another anymore—sky's the limit!"
However prominent in skating Westling may be, when it comes to women in the sport, she has some idols of her own—one who happens to star alongside her in this season's campaign. "Lizzie Armanto really defines both our generation and the future right now," she says. "I love watching her videos."
Click through the gallery below to take a closer look at her latest Vans campaign.
Natalie Westling for Vans, fall 2016
Natalie Westling for Vans, fall 2016
Natalie Westling for Vans, fall 2016
Natalie Westling for Vans, fall 2016
Natalie Westling for Vans, fall 2016
Natalie Westling for Vans, fall 2016
Natalie Westling for Vans, fall 2016