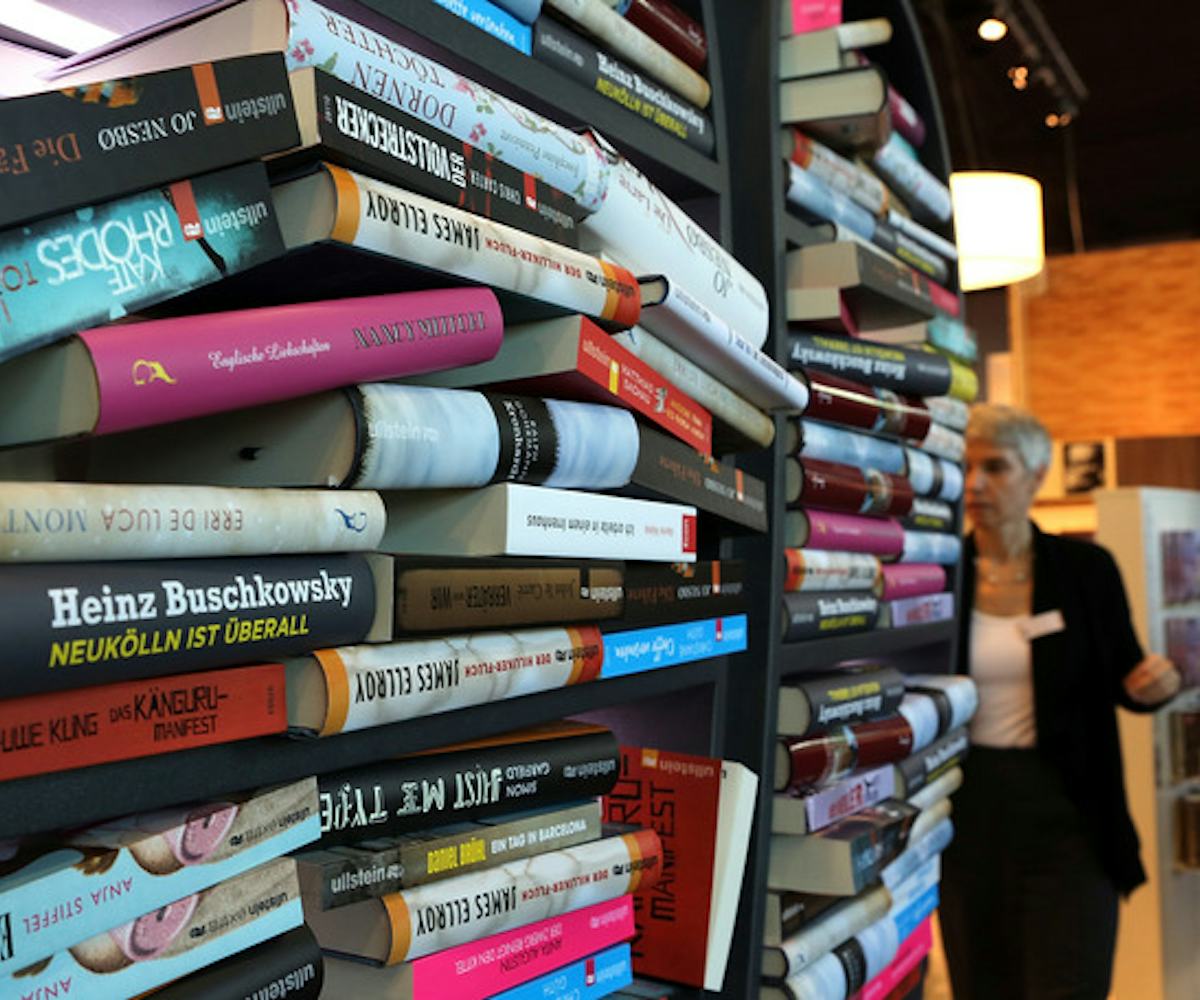 Photo by Hannelore Foerster/Getty Images.
Women Are Finally Getting Recognized For Writing Really Good Books
The National Book Award finalists are in
Women excel at a lot of things in life, including but not limited to thriving in a society that views them as being less than. But also writing! We're really, really, good at writing, and this year's National Book Award finalists finally reflect that.
Every year, publishers submit the most impressive works from authors to be considered. The submissions (there were more than 1,500 this year) are then whittled down to the top five and divided into four categories: fiction, nonfiction, poetry, and young adult literature. For some context, outside of Robin Coste Lewis in 2015 and Jacqueline Woodson in 2014, men have won in each category for the past three years. As Quartz reported last year, since 1950 only one-quarter of the prizes for fiction have gone to women. This year, women have a fighting chance of altering those dismal numbers, as they make up 15 out of the 20 finalists.
The list includes a bunch of our very own must-read books: Lisa Ko's The Leavers, Jesmyn Ward's Sing, Unburied, Sing, and Carmen Maria Machado's Her Body and Other Parties: Stories. Though of the male species, Danez Smith's Don't Call Us Dead: Poems is another favorite that made the cut.
Additionally, The National Book Foundation's "5 under 35" list was also announced last month and, for the second time in its 12-year history, every single nominee is a woman and three are women of color. We've definitely seen an increase in more diverse voices making their way to our shelves. We just hope that they continue to be recognized for the incredible work that they put out in the world and aren't pawns in the ever-trendy game to appear more "woke."
The National Book Award winners will be announced on November 15.