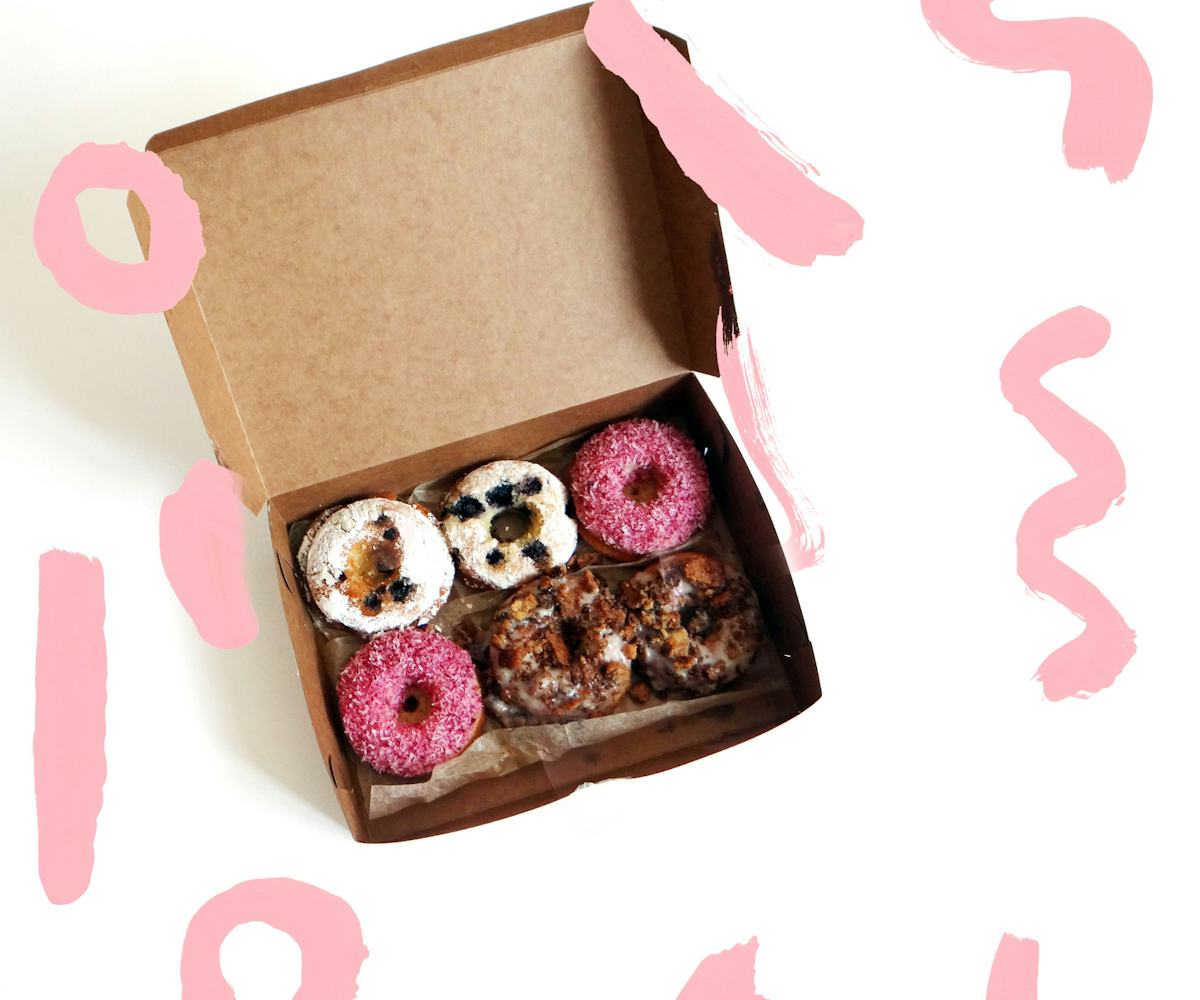 happy national doughnut day
we taste tested the best doughnuts in nyc!
It's pretty obvious why we'd be obsessed with National Doughnut Day at NYLON--it's doughnuts! So in The holiday spirit we asked our friends at NYC's best bakeries to let us taste their best doughnuts. Find your dough match in the slideshow--happy munching!
DOUGH
As per Stanley, "they meld the classicism of an old school doughnut with the modernism of cool flavors." Simply put, Dough doughnuts are the ones you get to make a statement, and then chow down on because they're so good.
DUNKIN DONUTS
DD is the norm when it comes to doughnuts--or donuts ad they'd say. We chewed down on them, but definitely felt the burn afterwards.
DOUGHNUTTERY
Our Beauty Editor Jade Tylor goes nuts for doughnuts (that's her official motto) so we asked her to try the Doughnuttery flavors. With some help from Connor Stanley they deduced that mistletoe was pretty good, sprinkles was the jam, and that mini doughnuts are the perfect snack.
BABYCAKES
This bakery might be famous for its cupcakes, but it's doughnuts are no joke too. The pink coconut is as delicious as it's pretty while the powdered blueberry is basically a cake dressed as a doughnut.
CARPE DOUGHNUT
The entirety of NYLON's staff agreed that Carpe Donut had the best dough. It was fried but not too greasy, sweet and salty, a true doughnut dream.
DOUGHNUT PLANT
So you want delicious doughnuts? Call Doughnut Plant. The LES eatery has mastered the art of the not-too-sugary doughnut that will be the perfect after dinner (or lunch!) snack.
CINNAMON SNAIL
Resident vegan and Senior Art Director Haley Stark gave Cinnamon Snail the stamp of approval. The rest of the omnivores decided that the food truck's doughnuts were more like delectable minicakes--which is pretty rad.