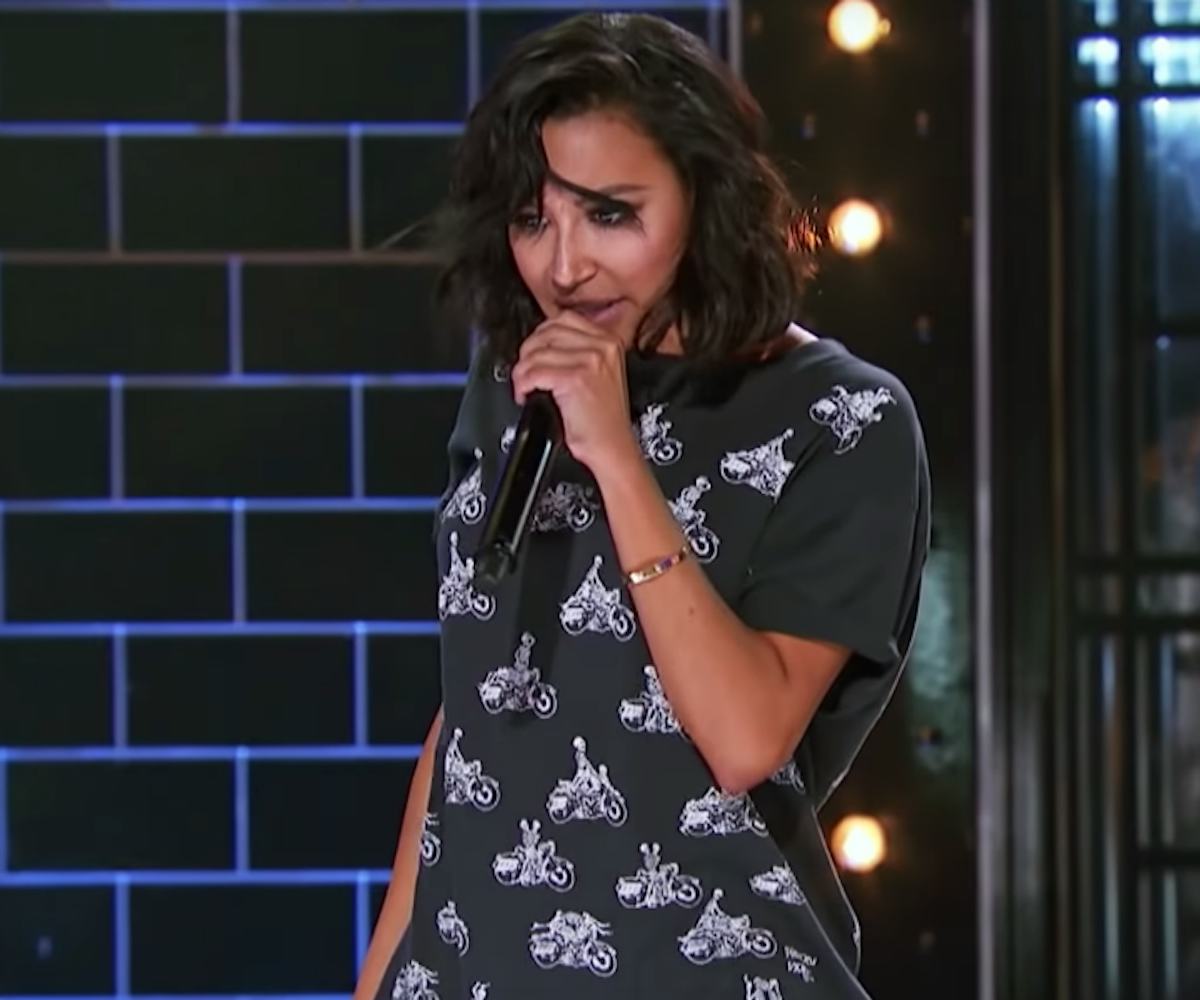 Photo Courtesy Of YouTube.
Naya Rivera's Cover Of Big Sean's Diss Track About Her Is Amazing
She mock-performed "IDFWU" on 'Lip Sync Battle'
You know what's more iconic than running into your ex-boyfriend while looking hot walking the Victoria's Secret fashion show? Mock-performing a song they wrote about you in front of thousands of people.
That's what Naya Rivera did recently on an episode of Lip Sync Battle. Instead of performing a ballad or a popular pop song, the actress decided to go the unexpected route and lip-synch the unflattering song former fiancé Big Sean wrote about her. For background, the two dated in 2013, got engaged less than a year later, and separated in early 2014. Sean, clearly feeling some type of way following the breakup, proceeded to write "IDFWU."
The rapper admitted that she was the inspiration in a 2015 Complex cover story, specifically the last verse and the line: "And every day I wake up celebrating shit, why?/ Cause I just dodged a bullet from a crazy bitch." Sean also went on to claim that the track "did not come from a bitter place at all." But, we don't know, a hook that repeatedly calls someone a "lil stupid-ass bitch" sounds pretty bitter to us. 
Three years later, it seems like Rivera is pretty unfazed. Watch a clip of her amazing performance, below. Sorry, Big Sean, this is her song now.