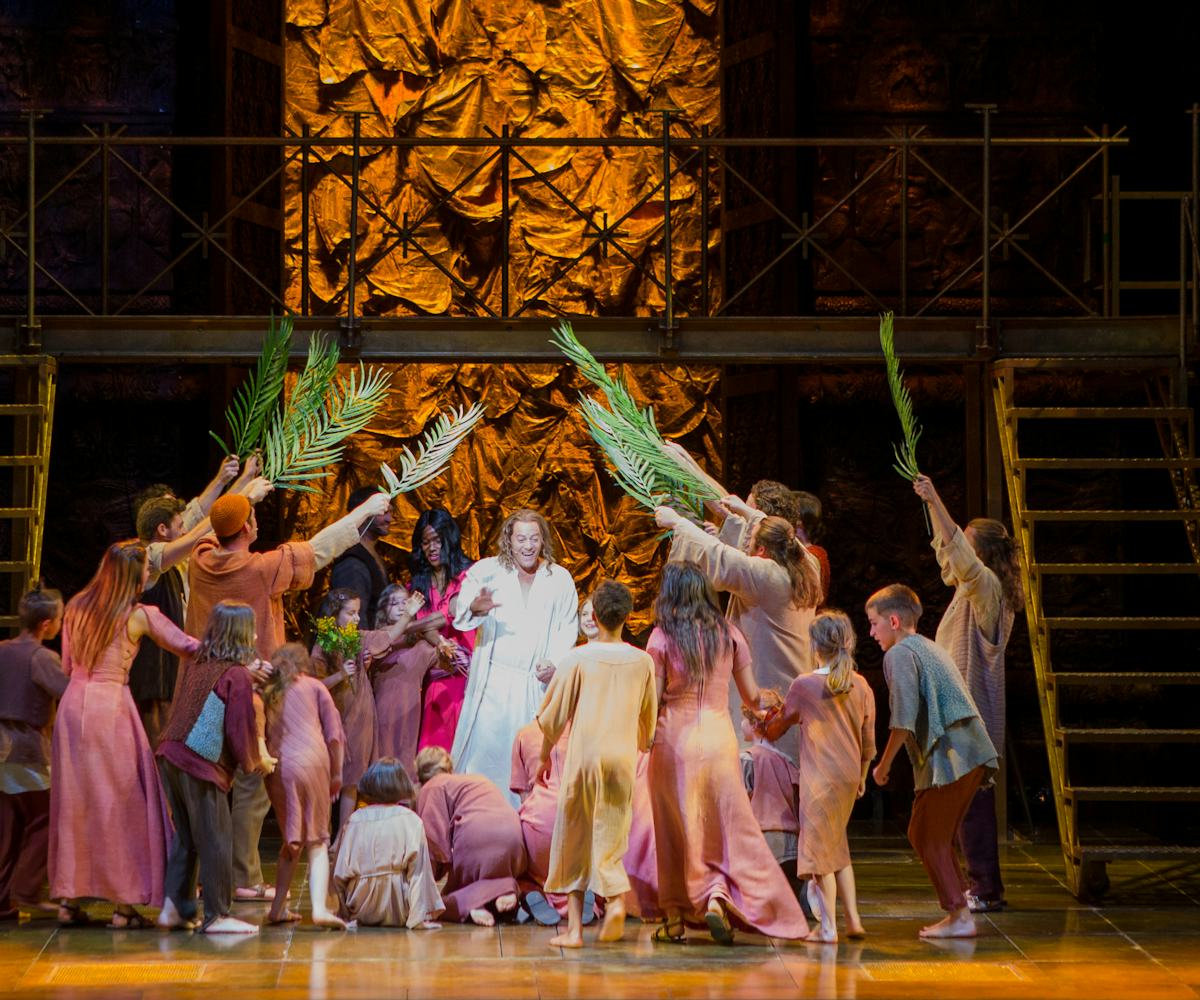 Photo by Christian Marquardt / Stringer
NBC Is Turning 'Jesus Christ Superstar' Into A Live Musical
Ready for another comeback? (Of course, you are!) Today NBC announced that it will be bringing Jesus Christ Superstar back. It will be in the form of a live musical, aired on the network, with original creators, Andrew Lloyd Webber and Tim Rice, attached to the project as executive producers. 
The rock opera, that chronicles a week in the life of Jesus, originally made its big Broadway debut back in 1971. Since then, it has been revived multiple times on stage and adapted into a film twice. Robert Greenblatt, chairman of NBC Entertainment, told Entertainment Weekly that "casting has just begun, but we want to fill out this classic show with as many recording artists as possible to give proper voice to what is the original rock opera score." 
While we don't have control over these matters, we would like to put in some requests for the lead role. Based on their backgrounds and resemblance to what we envision our holy savior looking like, we nominate Denzel Washington, Shia LaBeouf, Ryan Gosling, Joseph Gordon-Levitt, and Jared Leto. Prayer hands fully activated.
Jesus Christ Superstar is scheduled to air on April 1. In case you're bad with dates, that's Easter Sunday.