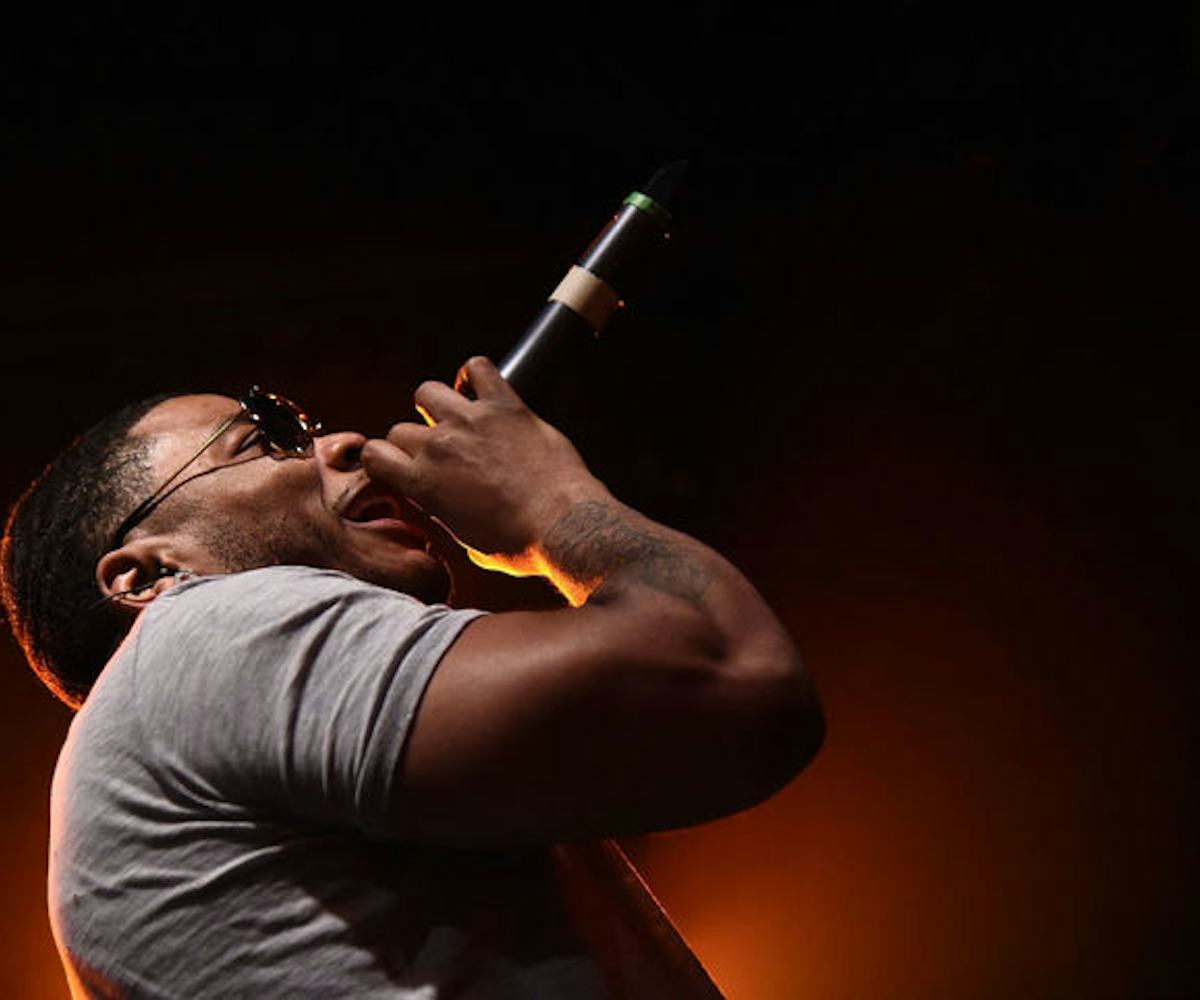 Getty
Nelly Arrested For Allegedly Raping A Woman On His Tour Bus
The rapper, who was charged with second degree rape, denies the allegations.
Nelly was arrested early Saturday morning near Seattle, after a woman alleged that the "Hot in Herre" rapper had raped her on his tour bus after a nearby performance.
At 3:48AM, a woman called the Auburn Police Department, claiming that she had been sexually assaulted by Nelly, while his tour bus was parked in a Wal-Mart parking lot. Auburn PD confirmed that the rapper was arrested less than an hour later at 4:37AM, and was released from the jail just after 8AM. He was charged with second degree rape.  
Only a few hours after his release, Nelly's attorney Scott Rosenblum was claiming his client was "the victim of a completely fabricated allegation." In a statement he gave to multiple outlets, Rosenblum says, "Our initial investigation clearly establishes this allegation is devoid of credibility and is motivated by greed and vindictiveness. I am confident, once this scurrilous accusation is thoroughly investigated, there will be no charges. Nelly is prepared to address and pursue all legal avenues to redress any damage caused by this clearly false allegation."
Nelly, who is currently on tour with country band Florida Georgia Line, had performed a show at the nearby White River Amphitheatre earlier that evening.