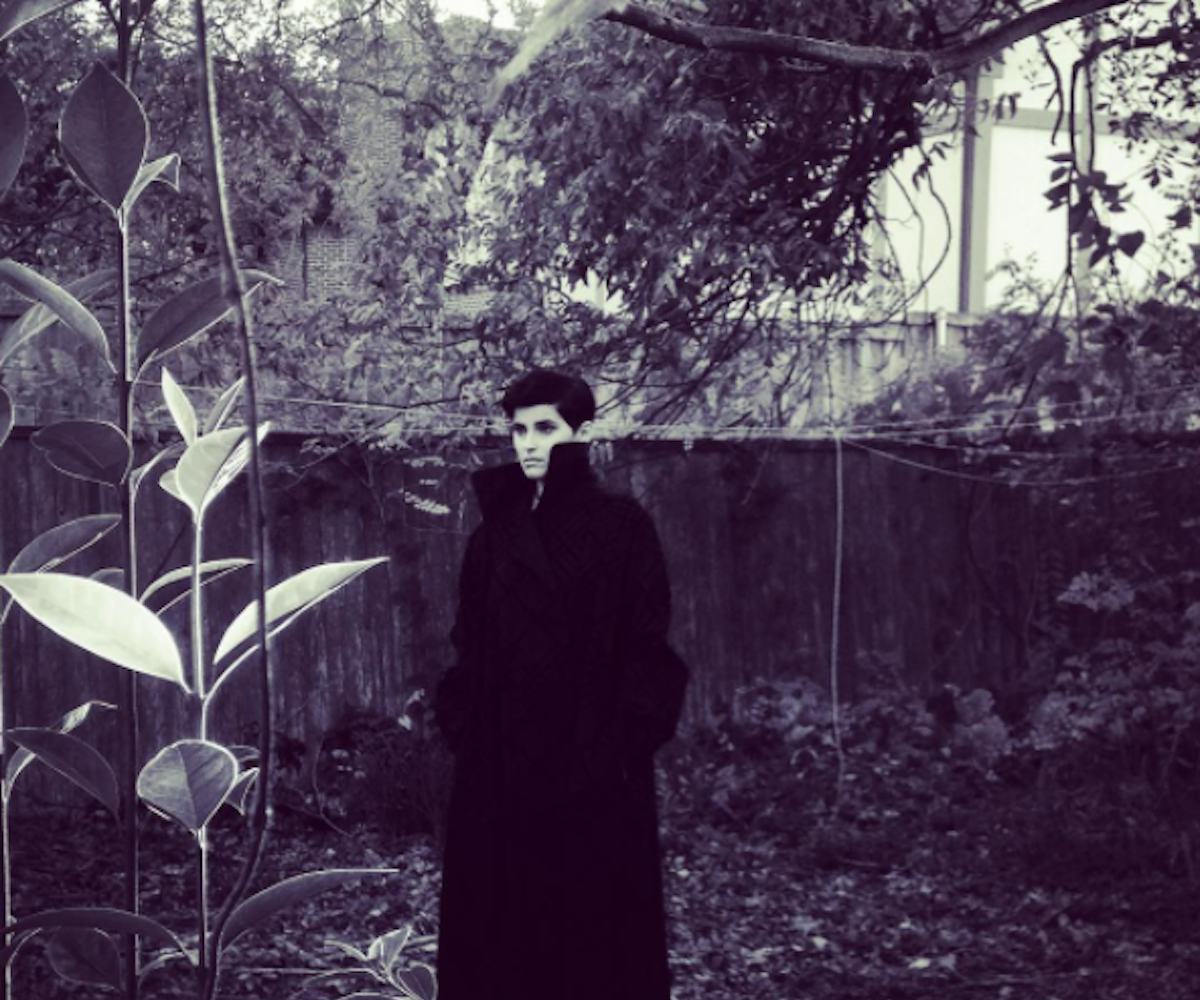 Photographed by Jonathan Hinguanzo
Nelly Furtado Doesn't Want Your "Pipe Dreams"
We've got less than two weeks remaining in the year, but 2016 continues to be full of surprises. The latest is a brand-new music video from Nelly Furtado for her single "Pipe Dreams." Directed by Jake Elliott, the visual is an extension of the intimate journey that Furtado takes us on as she sings about the desire to break away from false pretenses in exchange for truly, deeply knowing someone to their core.
Filming for the video took place on an estate in Dallas, Texas, that belonged to a woman named Edna Sue. "Pipe Dreams" is a slow-paced, tender tune and the grainy quality of the footage, that gives us flashbacks to VHS tapes from our youth, enhances those feel-good, old-school vibes. It will instantly make you nostalgic for your childhood and yearn for the days of innocence. Following the release of the video, Furtado posted the following statement on Instagram:
My love affair with Dallas, Texas began when I met Annie Clark of St. Vincent, who eventually connected me with John Congleton so that he could produce my new album, "The Ride". We worked at John Congleton's Elmwood Studios in the Dallas borough of Oak Cliff. I have returned to Dallas several times over the last two years because I have connected with an incredibly welcoming art, music and fashion community such as visual artist/set designer Samantha McCurdy, legendary keyboardist/organist Bobby Sparks, photographer/director Tramaine Townsend, drummer Mckenzie Smith of the band Midlake, and streetwear company Human Dior. Dallas is ripe with the kind of talent and creative purity that stimulates my improvisational spirit. On my latest trip there, I was driving around Lake Highlands with musician Adam Pickrell, and we spontaneously stopped at an estate sale. The small home had belonged to a woman named Edna Sue, who had lived there since the 1950's. As I perused through the remainder of her belongings-which told the story of a life well-lived- I knew I had found the location for the "Pipe Dreams" video. The next day, local visual artist Jake Elliott shot and directed this beautiful ode to Edna Sue. Editing is by another Dallas-based multi-media artist named Pierre Krause.
We have officially entered a new era of Furtado's life, but we're thrilled to be a part of it once again. The pop star has been making a quiet comeback with the release of singles like "Island of Me" and her Blood Orange collaboration "Hadron Collider." Furtado's forthcoming album, The Ride, is expected for release on March 3. Watch the entire video, below.