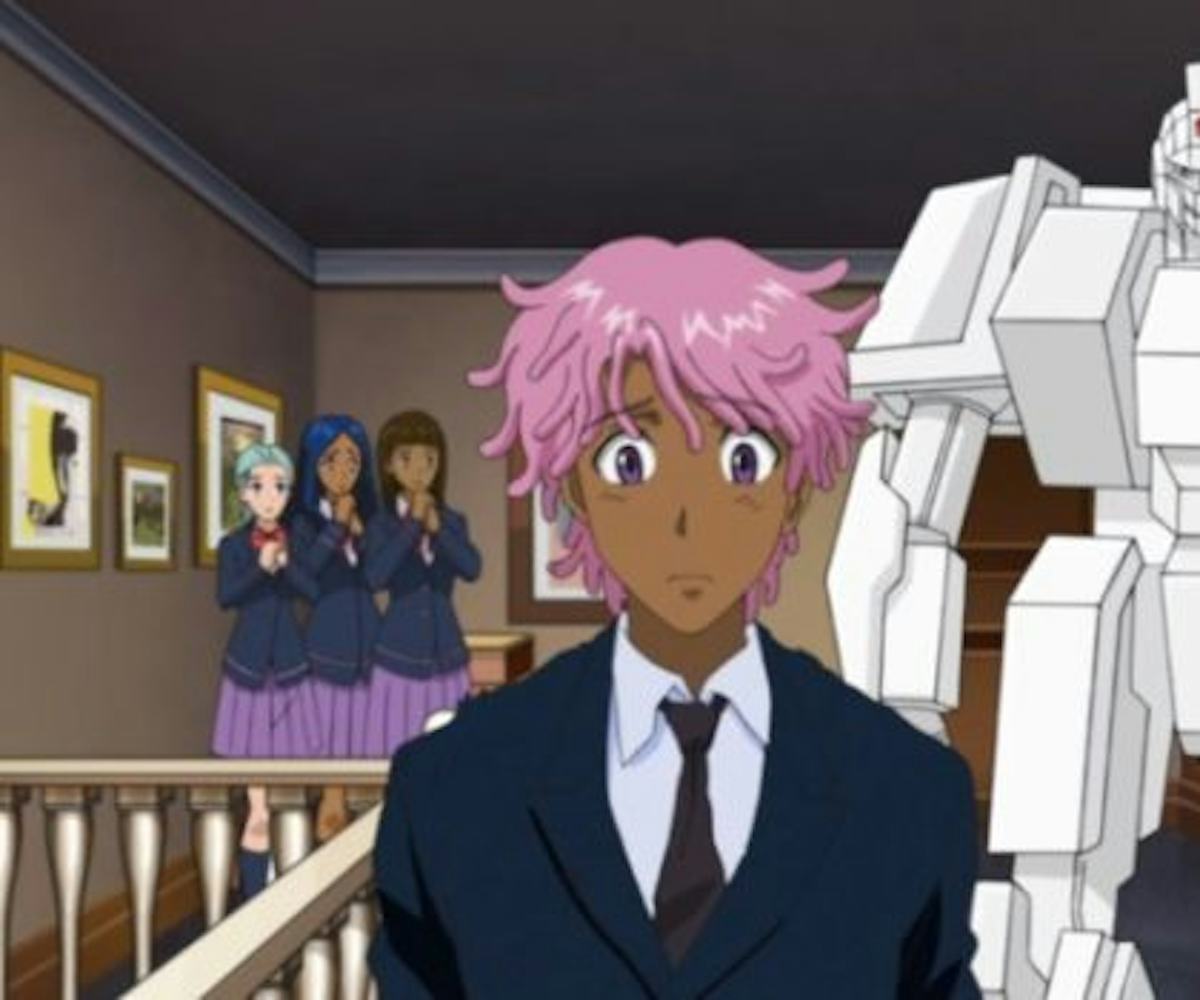 Photo courtesy of Netflix
'Neo Yokio' Is Coming Back With A Christmas Special
Watch the teaser trailer, here
While we're not sure when anime series Neo Yokio will be returning for its second season, we've been given an early holiday gift in the form of a teaser for the show's Christmas special, which will be aptly titled Pink Christmas.
The announcement follows Toblerone's Twitter account requesting more episodes of the show. If you don't recall, one of the most quoted scenes from the first season involved the main character, Kaz Kaan (Jaden Smith), and a giant Toblerone bar. The brand tweeted at the show's Twitter page, which responded with the trailer.
The new trailer, above, takes us on a tour of Neo Yokio's designer storefronts, with snow falling around them. More importantly, though, it shows that the Bachelor Ratings chart is back in play—and Kaz Kaan is still stuck in second place, behind his nemesis Arcangelo Corelli (Jason Schwartzman).
The show's first season, released in 2017, was produced by Ezra Koenig and also starred Jude Law and Susan Sarandon. Neo Yokio: Pink Christmas will release on Netflix on December 7.